Online CPD workshops this November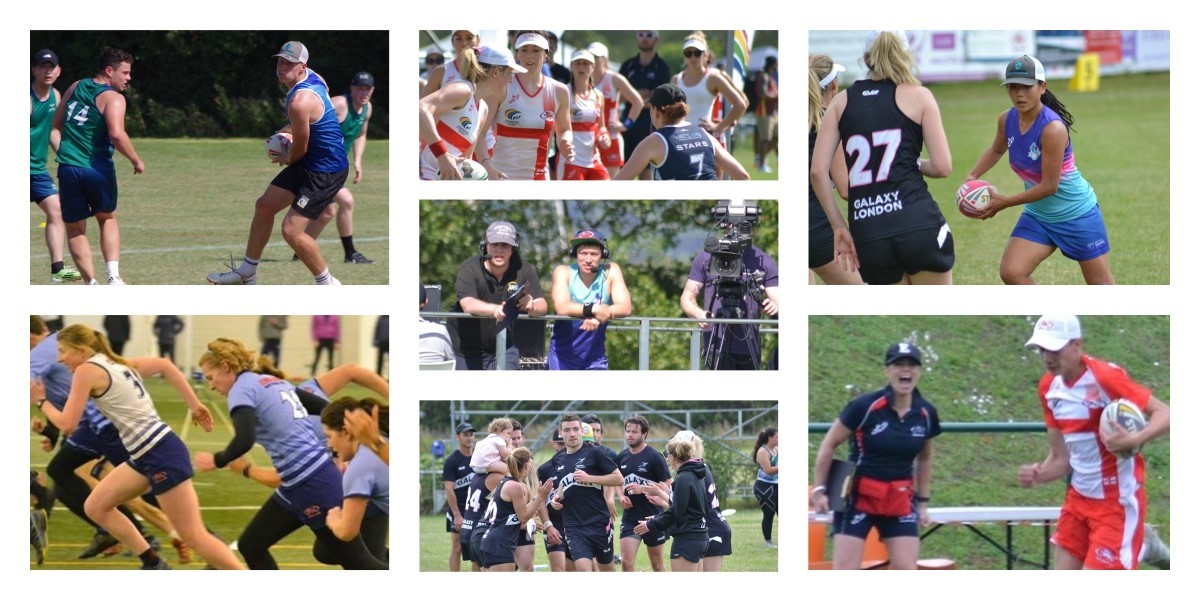 England Touch has two online CPD workshops this November for clubs and coaches.
SESSION 1
Growing the Game in Clubs
Thurs 26/11/20
Start 7:00pm
This session will cover a range of areas, from choosing the right marketing channels and what support is available, through to how to identify and maximise funding streams and opportunities, and some practical advice from one of England's biggest and successful clubs.
This session is ideal for club administrators and managers, whether you are looking to start up a club or are looking to springboard your club to the next level out of lockdown.
Presenters are:
Chris Wearmouth – England Touch Marketing and PR Manager, who also has a wide range of experience working within professional sport for more than 15 years with Northampton Saints, Northamptonshire County Cricket, London Irish, Coventry Rugby and the Army Rugby Union
Adam Irvine – England Touch Funding Manager, who is Director of Fundraising for Koi Alliance, a director of Koi Sports CIC and has previous experience with Street Soccer Foundation, amongst others
Chris Wall – as part of the management team of CSSC London Eagles Chris has all the hands-on experience needed to provide you with practical tips for growing your club. The Eagles now enter multiple teams into all National Touch Series events, run a successful social league and were the England Touch Club of the Year in 2018
SESSION 2
Growing the Game in Schools
Mon 30/11/20
Start 7:00pm
There has never been a better time for Touch to become established in schools, and this session will give you plenty of advice and practical information in how you can get the sport up and running within a school, deliver engaging and fun sessions for children of all ages, and establish a legacy which will last year after year.
This session is ideal for teachers who are looking to start up a Touch programme, PE co-ordinators and coaches looking for a new sport to integrate into their curriculum, and club coaches who are looking to develop a youth programme.
Presenters are:
Peter Bell – England Touch High Performance Head Coach, whose work in promoting and coaching Touch in Queensland schools – helping to establish Touch as one of the most popular sports in the state – saw him be inducted into the Touch Football Australia Hall of Fame, as did four World Cup Gold Medals as Coach of the Australian Women's Open team
Russell Earnshaw – as co-founder of the Magic Academy he is now working to give coaches across many sports the tools they need to succeed. His previous experience includes a role as Assistant Coach for the England Sevens team for six years, England U18s and England U20s, and the GB Students Sevens team. Russ is also England Women's 35s Assistant Coach
Andy Penniceard – England Girls 18s Head Coach, who is one of the country's leading figures in developing youth Touch, having coached the Mixed 15s to the 2019 European Gold Medal and establishing and growing the youth-only Wolves club in south London. Andy is the South East Regional Lead and an England international player
These sessions are open to both England Touch members and non-members as the Association seeks to help the entire Touch community across the country develop and grow the sport.
Members - £10 per session. Book by logging into your membership account via www.englandtouch.org.uk/membership/login and clicking on the 'Events' tab
Non-Members - £15 per session. Book by visiting http://bit.ly/eta_events and then choosing the relevant event(s)
Both sessions will be delivered via Zoom, with attendees emailed the link closer to the time.