Club Spotlight | Golden Touch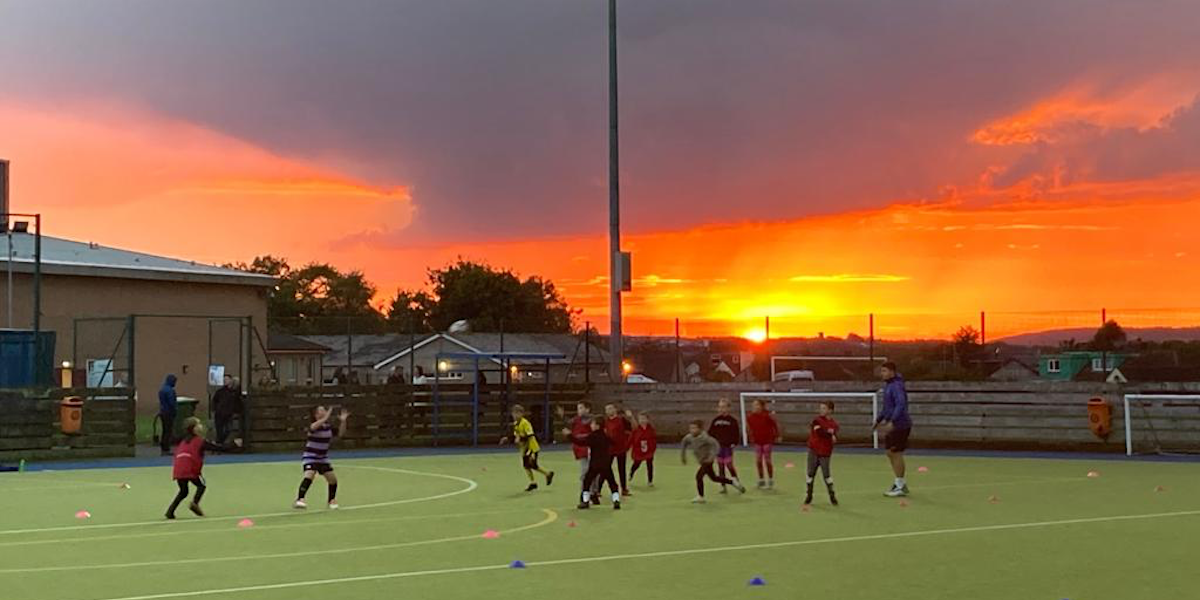 Golden Touch is the South West's first official Junior Touch Development Centre. Running on Wednesday evenings in Bristol, it aims to introduce a younger generation to the joys of Touch. The club has been set up in partnership with 'Progressive Sports South Glos and Bristol', who have supported the introduction of Primary School aged children to Touch. Chris Wade tells us more…
The two main avenues used to attract players were through existing Touch networks and tasters in Primary schools. Bristol Jets were fantastic in helping to spread the word, using social media and relevant contacts to notify parents about the club. Schools that are in partnership with Progressive Sports were granted special access to free taster sessions. We ran six taster days, reaching approximately 450 young people in the Bristol area. Each session was focused on having fun, developing core skills and introducing children to our sport.
The reaction from players and parents has been phenomenal and bigger than expected. Within the first few days of promotion, there was vast interest and enquiries from parents and friends in the club. This made it very clear from the outset that there was a real eagerness in the area to introduce their children to Touch, with word spreading quickly.
Our first session saw 17 young people join us at Hanham Woods Academy. From the outset they were engaged in games which developed on to slowly introduce new players to the rules of Touch. The response from both parents and players was pleasantly surprising. Within two days, we had almost doubled our registrations for the next session, reaching our maximum capacity of 30 participants. Despite being capped at 30 due to Covid-19, Golden Touch are already looking at how we can expand to reach more participants.
Golden Touch has three core aims:
Create a fun and engaging environment that instils a love of sport
Introduce new players to the new, growing sport of Touch
Develop the core skills of running, catching and passing
In the South West, Juniors Touch is a clear area for development and something I am passionate about improving. It is our belief at Golden Touch that to instil a love for the sport, the priority for sessions is to be fun and engaging. While there is definitely a place for isolated practice in Touch, research shows that engagement and enjoyment in children is significantly higher through games-based practice. Therefore, sessions have been designed to focus on and incorporate as many games as possible.
In addition to the core aims, we wanted to use our platform to help those that may have struggled from the effects of COVID-19. We focus on providing a safe environment in which children feel comfortable to learn and develop as both players and people. Our coaches have a real focus on developing soft skills such as self-confidence and self-efficacy, as well as reducing stress and anxiety.
I would like to thank the 'Progressive Sports South Glos and Bristol' team for their help and enthusiasm in helping to get Golden Touch off the ground. We are all excited to watch the club grow, and see the young people grow with us. Bristol Jets have also been exceptional in their support of Golden Touch. I'd like to thank the committee for helping to spread the word, promote the club and offer their support in growing the next generation of Touch players.
The medium to long-term plan is for Golden Touch players to transition into a 'Jets Juniors' academy, before joining up with the senior team. I hope that in the next few years, many of the Golden Touch participants will represent the South West under 15s/18s at Nationals. However, in the short term, we are focusing on getting the foundations of our club to the highest quality we can. Establishing a good culture and environment for learning, supporting young Touch players in their development, and growing participation in the game for juniors are all key driving points.
My advice for those looking to attract younger players in Touch is to prioritise engagement over performance. If we want to grow participation in the game and encourage more young people to play, fun has to be at the heart of what we do. If it takes three months, six months, or a year of training before you get to what we know as a Touch game, that's fine! The technical and tactical aspects of the game will come as they grow older. With so many opportunities to play as an adult, and arguably fewer reasons to drop-out than other sports, a love of Touch from a young age could be carried through their whole lives. Therefore, taking time to play games, have fun and gradually introduce new skills will pay dividends in the long run for our sport.
If anyone would like more information on Golden Touch, or would like to chat through Juniors touch in more detail, please contact Chris Wade via c.wade@progressive-sports.co.uk