Exeter lift the Cups at inaugural Uni Men's and Women's NTS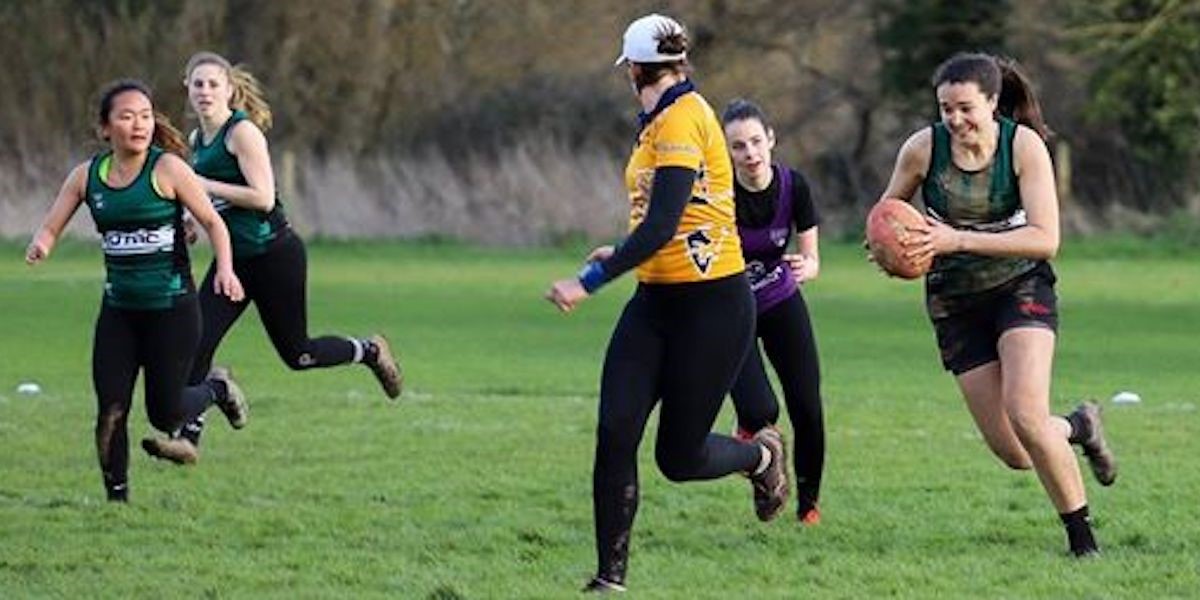 Exeter made the most of home advantage by lifting both the Cups in the first ever University Men's and Women's National Touch Series event.
Exeter continued their good form from the main Uni NTS into this one-off event for the current academic year, with their Women's 1 team winning all three of their pool games before going on to beat Bristol in the semi-finals and Northern BaaBaas in the final.
Exeter Women 2 were also unbeaten in their pool matches, winning two and drawing the other, but while they had a similar record in the afternoon's Plate pool matches, winning one and drawing the other, it was Bath Hawks who took that competition on try difference after matching Exeter in terms of wins and draws.
Exeter's Men 1 had an outstanding morning, with four wins from their four matches, and then with two more wins over Bath 1 and Loughborough in the Cup round-robin they completed the clean sweep for their university.
Exeter 2 won the Plate on try difference from Bath 2, with Bristol winning the Salver.
CLICK HERE to see all the results!
This coming weekend will see the main Uni NTS reach its conclusion in Bath.