England Touch going digital during lockdown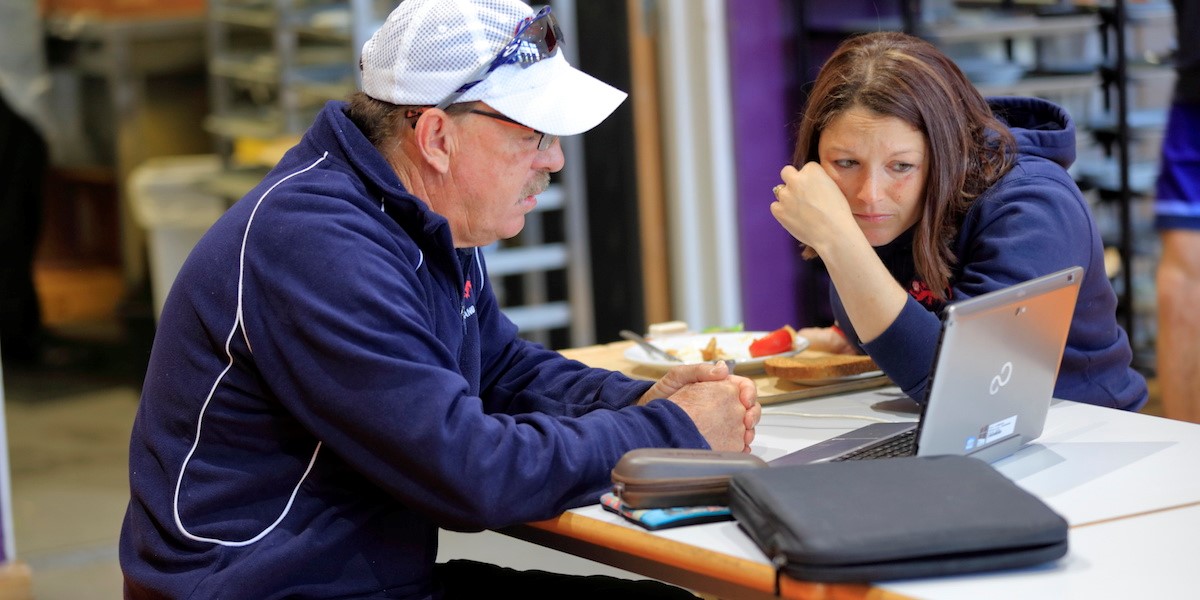 The sport may have stopped for now, but England Touch is still giving players and coaches the opportunity to upskill during the lockdown.
Working from home is now familiar for businesses up and down the country, and it is the perfect opportunity for England Touch to follow suit, especially because we receive plenty of feedback from individuals who would like to attend courses but who cannot for geographical and travel reasons.
Many other national governing bodies are also using this time to move their education and upskilling online and England Touch can lead the way in our sport by following this best practice.
COACHING COURSES
Starting next Tuesday, April 14th, there will be a series of online coaching courses with High Performance Director Ben Powell.
These courses will run during the following times:
Course 1: Tuesday, April 14th; 9:30am-2:30pm
Course 2: Tuesday, April 14th; 6:00pm-8:30pm (part 1) and Wednesday, April 15th; 6:00pm-8:30pm (part 2)
Course 3: Saturday, April 25th; 9:30am-2:30pm
The course content will be the usual Level 1 England Touch Association Coaching Course – CLICK HERE for more details. All three courses will have the same content, but giving you more options to choose to attend!
Cost is £85 but England Touch members can claim a 50 percent discount when they book via their membership accounts. Participants will then be emailed a link for a private Zoom meeting.
CLICK HERE to book online. Each course needs to have a minimum of 6 and maximum of 15 participants.
As well as having discounts for courses like this, members also ­­receive public liability insurance, personal accident insurance cover for all members up to the age of 80, and discounted DBS checks for coaches and organisers associated with players aged under 18 or vulnerable adults.
CLICK HERE to find out more about the membership options.
REFEREE COURSES
The free online Foundation course is open for players who are looking to take their first steps onto the officiating ladder or who would just like a refresher of the rules to help their own game.
This course has been put together by Dr Duncan Mascarenhas, Associate Professor of Sport Psychology and Coaching at Edinburgh Napier University, and more details can be seen by CLICKING HERE.
We hope to have further referee courses run online in due course.
MONDAY ONLINE WORKOUTS
Each Monday evening at 6pm England Touch's strength and conditioning coach Aaron Green is running free workouts live on our Facebook page, perfect for your motivation at the start of the week! Each workout will last approx. 45 minutes.
Just CLICK HERE and get ready to keep your body in shape for whenever the Touch season resumes! The videos will stay online for you to come back to whenever you like!
CLASSIC MATCHES
Over the last couple of years England Touch has built up a considerable archive of classic matches and we will be re-living them at 2pm each Saturday and Sunday on our Facebook page.