UTS 2 | This is Hawkward
Three weeks on from the Series opener in Surrey found us on yet anther misty morning in Exeter, which would play host to 20 teams across 6 pitches.
The group stages were spread through the morning and saw a high standard of Touch with teams from Loughborough, Southampton, Bristol, Bath, Surrey, Oxford, Exeter City and of course Exeter University facing off.
After the group stages teams progressed into the knockout stages as follows:
► Cup quarters:
Bath v Exeter Rhinos (8-0)
Exeter Titans vs Southampton Stags (9-3)
Bristol Honeys vs Exeter Pumas (9-1)
Loughborough Legends vs Exeter Dragons (3-2)
► Plate Semis:
Surrey vs Exeter City (1-6)
Exeter Badgers vs Exeter Bulls (5-2)
[caption id="attachment_30134" align="alignleft" width="425"]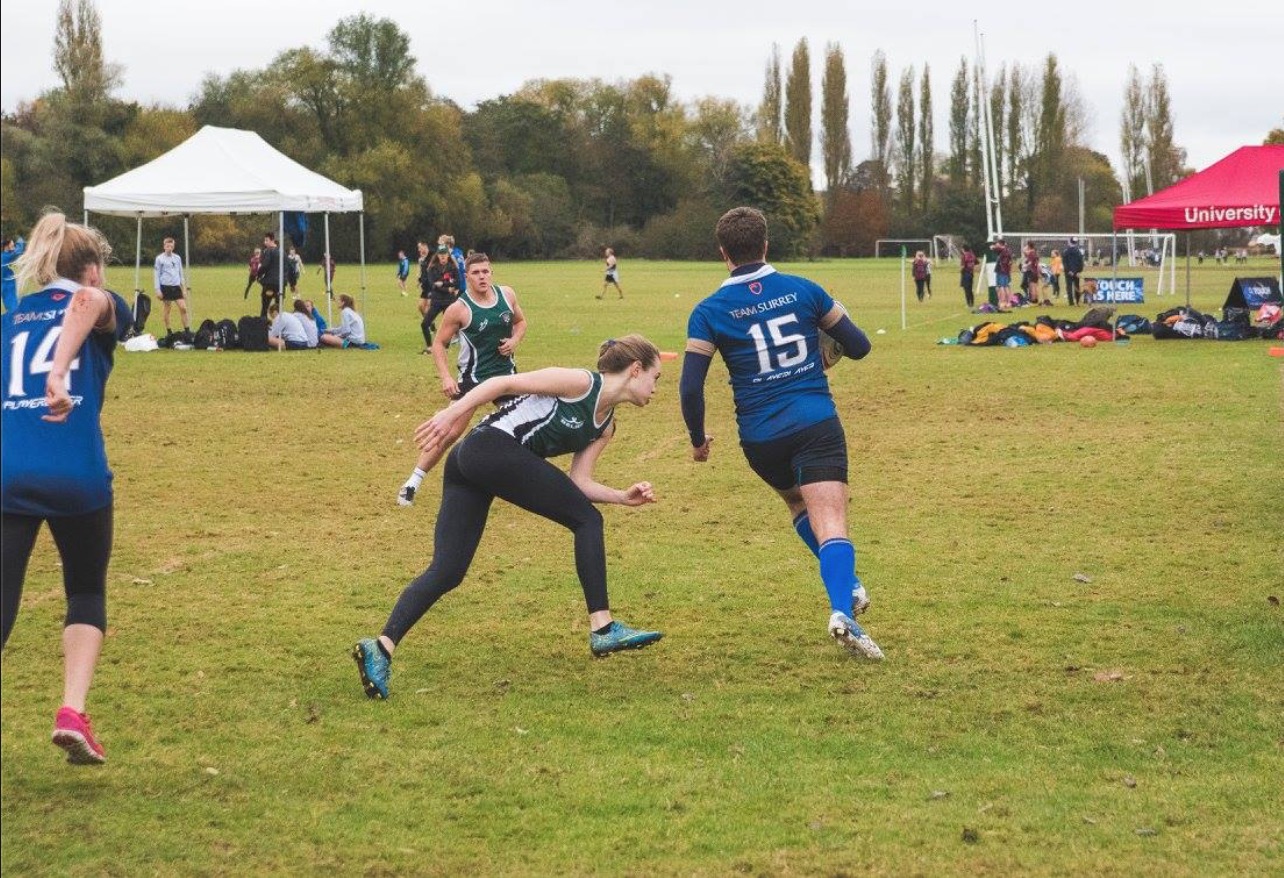 Surrey take on hosts Exeter[/caption]
[caption id="attachment_30142" align="alignleft" width="435"]
University of Bristol | Team talk[/caption]
.
.
► Shield Semis:
Exeter Panthers vs Exeter Jaguars (9-0)
Oxford vs Loughborough Lions (2-1)
► Bowl Semis:
Exeter Bears vs Exerer Cheetahs (3-2)
Exeter Wolves vs Exeter Tigers (3-1)
[caption id="attachment_30136" align="alignleft" width="395"]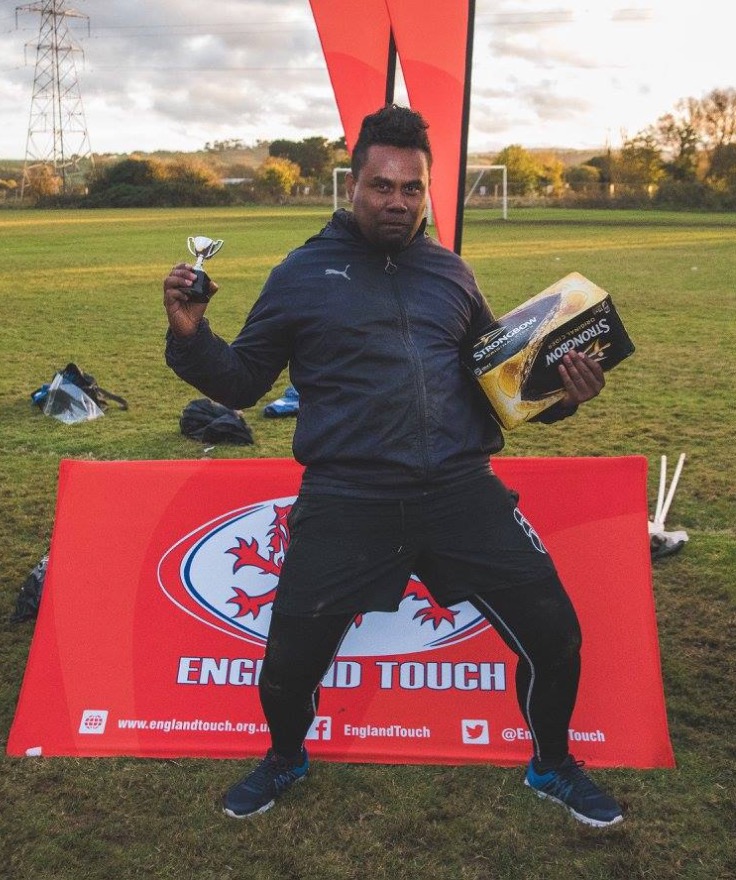 The Wooden Spoon went to Exeter Serpents.[/caption]
[caption id="attachment_30140" align="alignleft" width="465"]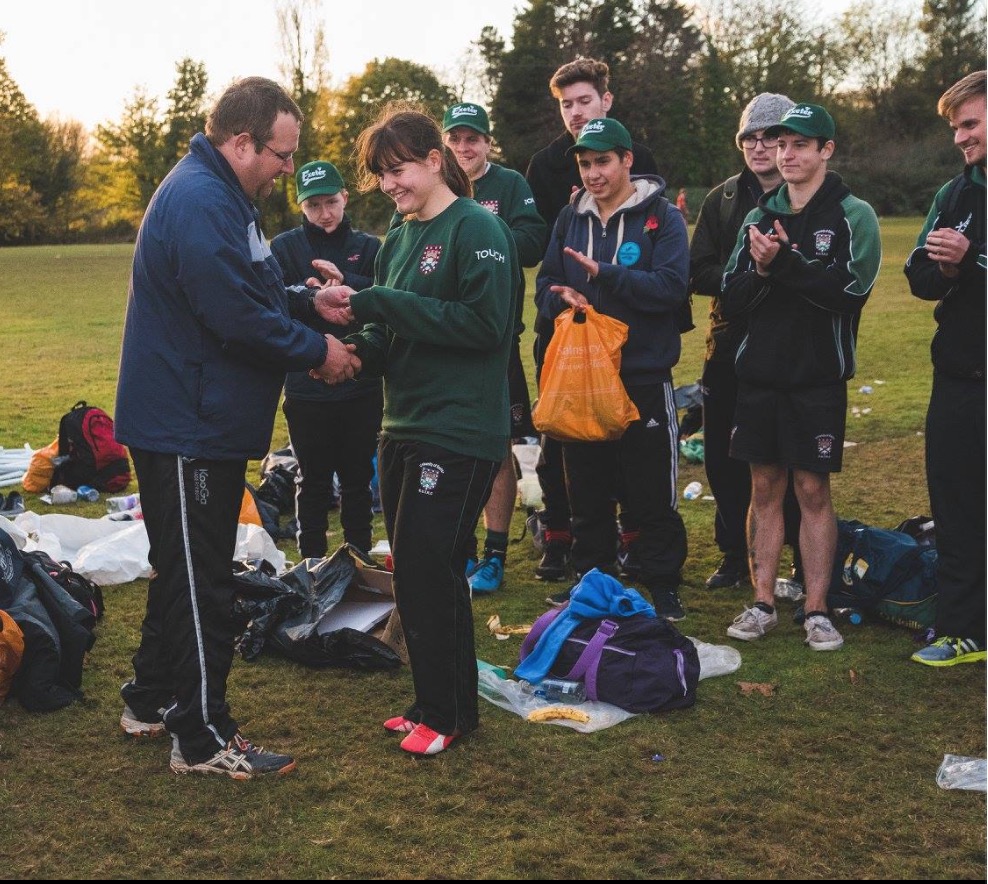 Hannah Benyon collects her Level 1 Referee badge from Stephen Dubreuil, England Touch referee manager.[/caption]
.
.
.
.
The semis finals of the Cup saw a very high standard game between Bath and Bristol Honeys, with Bath edging it 5-4 to go through to the final. Bath would be joined by Exeter Titans who went through after yet another semi final meeting with Loughborough, 3-2.
The Plate Final was won by Exeter City, 4-3, against Bristol Badgers, it was great to see invitational teams performing well and challenging the University sides.
The Shield final was won by Exeter Panthers, 5-4, against a very plucky Oxford team who performed well considering they had very few available players.
The Bowl final was won by Exeter Bears against Exeter Wolves, which demonstrated the strength in depth of the University of Exeter Touch club, who managed to field 12 full teams of squads between 12-14 players.
The day culminated in the Cup Final, which saw Bath playing against the host's Exeter Titans.
[caption id="attachment_30130" align="alignnone" width="1030"]

A two minutes silence was held before the start of the game to mark Armistice Day.[/caption]
The final was a very high energy game with both sides playing end-to-end. Exeter Titans scored first, before Bath pulled one back before half time to take both teams in equal. Bath came strong in the second half and looked dangerous on the attack, and ended breaking Exeter down two more times to come through as 3-1 winners.
[caption id="attachment_30138" align="alignleft" width="430"]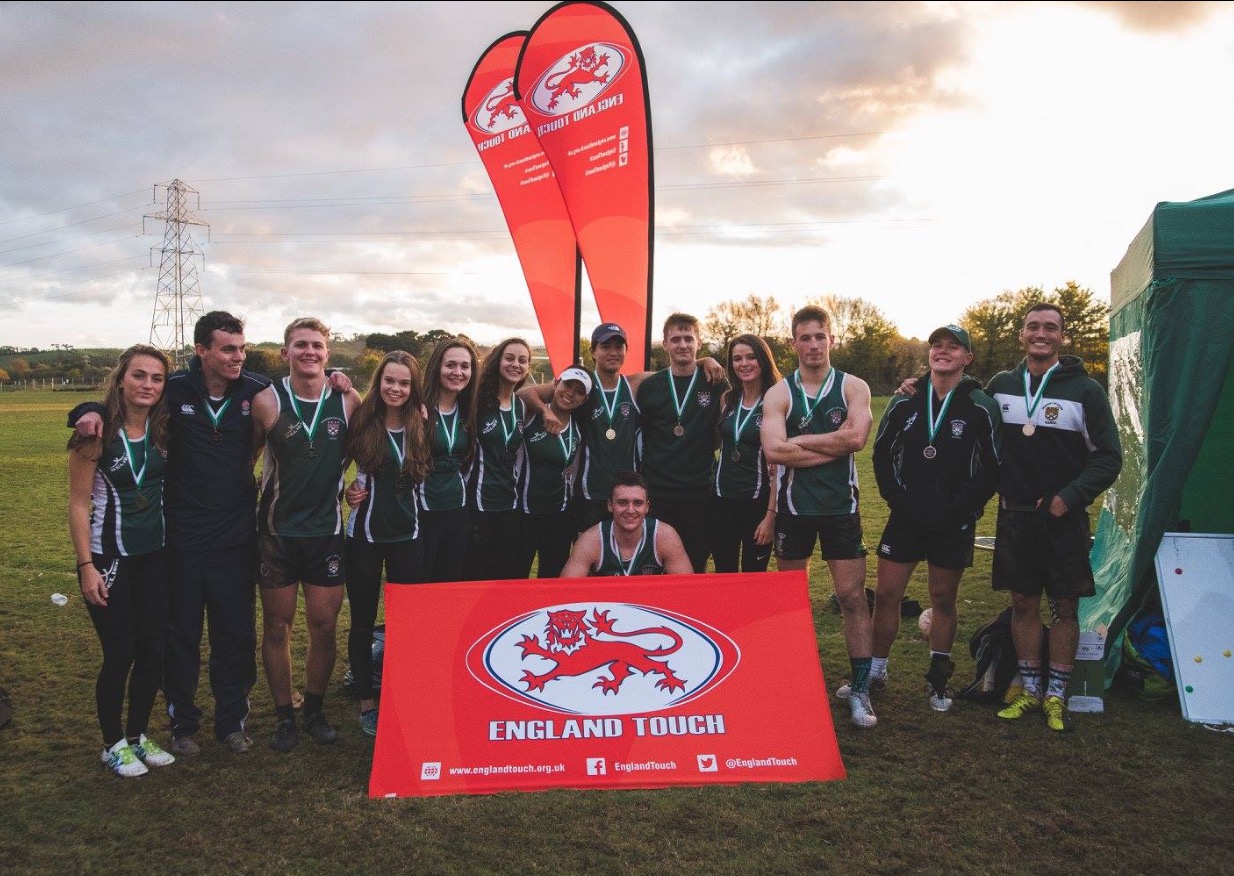 Exeter Titans | Valiant runners up[/caption]
[caption id="attachment_30139" align="alignleft" width="430"]
Congratulations to Bath Hawks on winning the Cup at UTS Round 2![/caption]
Further commendation should go to Surrey's number 10 who won Male MVP (The hosts drank your champagne for you as you had already left, they say "cheers pal"), and Emily Hayman from Bristol who won Female MVP.
We now look forward to Loughborough on 11th February for Round 3.