Bournemouth and Poole launch new Touch Centre
If you live in and around the Bournemouth and Poole area and are looking for a new and exciting sport please read on.
Touch is one of the fastest growing sports in the U.K. England Touch now have 66 Clubs affiliated to the association and Bournemouth and Poole Touch Centre is the latest to join up and is looking for new players to join them. They are based at BH LIVE Littledown Centre where pitches are flood lit, ample changing facilities are available and you can socialise pre/post game in the Bistro/bar area.
They are inclusive for all age groups and gender groups.
Although they emphasise Social Touch Development, players have the opportunity to grow through involvement in the England Touch competition frameworks. These include Development Touch Series, and the Challenge Touch Series where you can play at different venues around the Country.
They can boast over 10 England Squad players who belong to Bournemouth and Poole Touch Club who have moved through the player pathways from Regional to National selection.
The club has lots of events on their Touch calendar that players can get involved in and they host an annual Beach Touch event which is popular with teams all over the country.
[caption id="attachment_30131" align="alignleft" width="350"]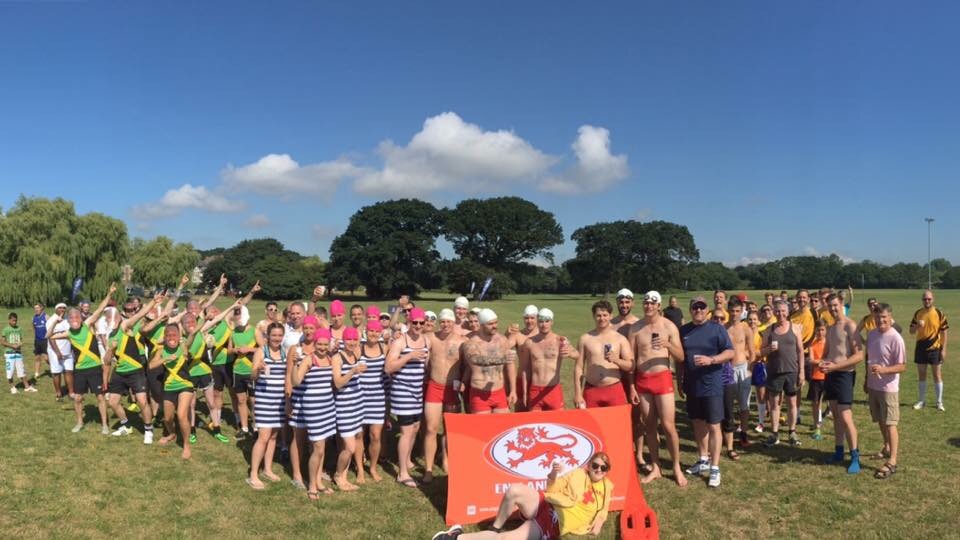 10 teams enjoy the Olympic themed Touch tournement in summer of 2016[/caption]
[caption id="attachment_30147" align="alignnone" width="350"]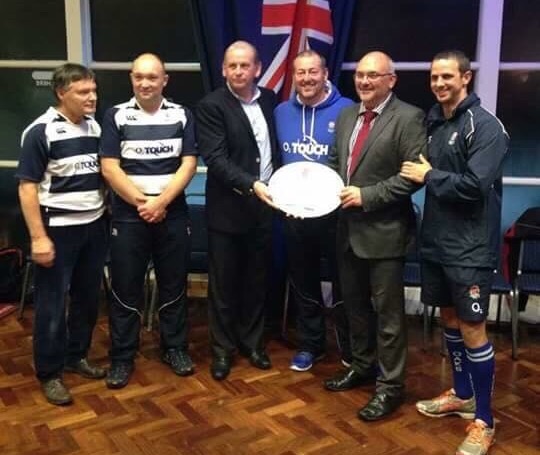 The club has been recognised as the England Rugby Legacy Award winning operator team.[/caption]
Bournemouth and Poole Touch are supported by O2 Touch and the ETA and are fully insured.
They have DBS qualified coaches and referees, strong ties to and the support of the Mayor & local ward councillors also who have attended and supported them at recent events they have hosted.
[caption id="attachment_30114" align="alignnone" width="1600"]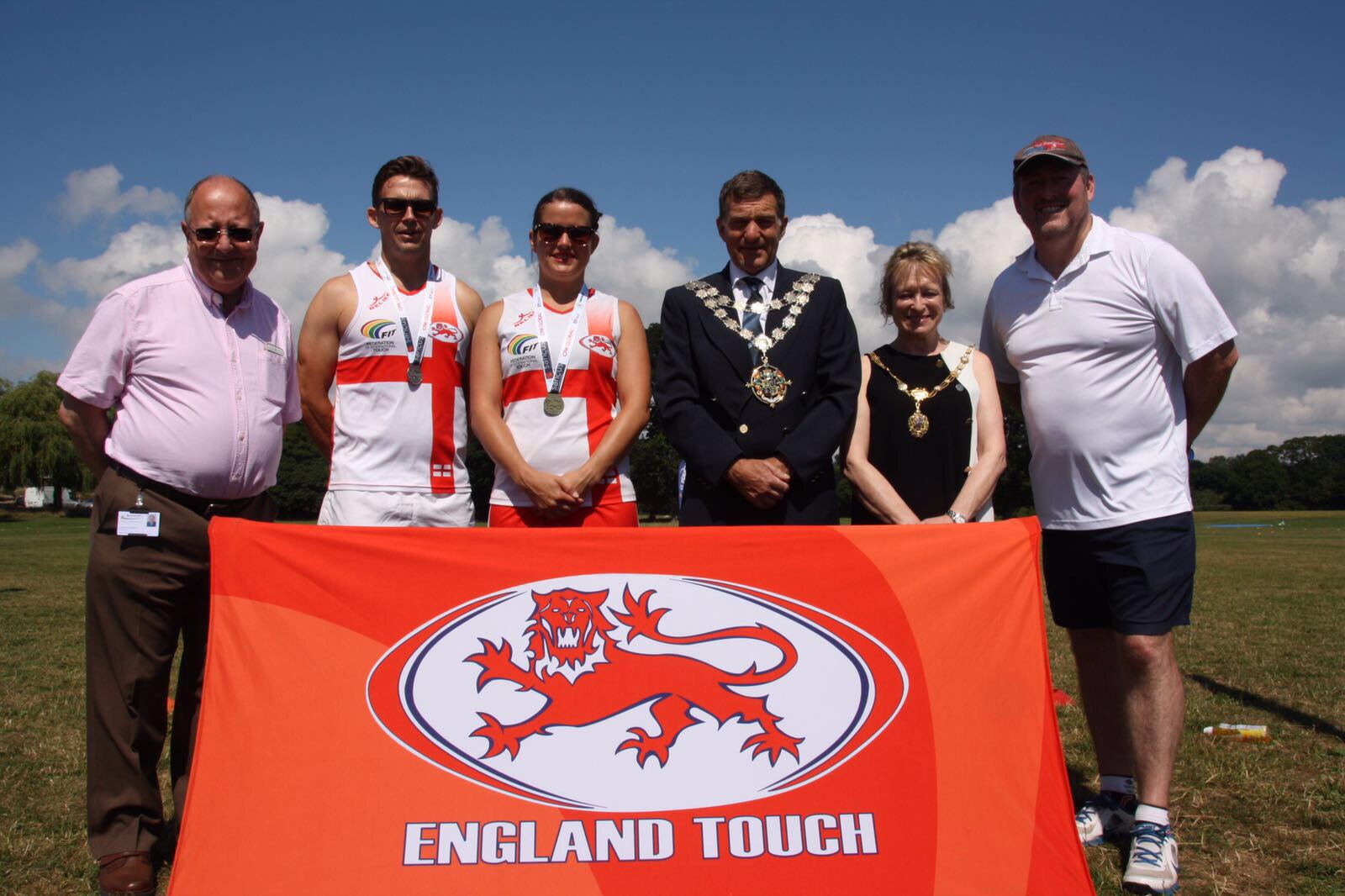 The Mayor & Mayoress of Bournemouth at our recent Olympic touch themed event[/caption]
They would like to encourage BH Live members to go along and try touch. They are now fully up and running so please get in touch.
O2 Priority members can try Touch for free in November & December and they have a youth taster on the 26th November and a Christmas themed event on 10th December.
Ways to get in Touch:
Tel: Jason Cunningham 07566 244412, or Allan Reed 07795 417873
Facebook group -
https://www.facebook.com/groups/beachtouch