England Touch says thanks and all the best to Benny Powell
It is with some sadness that the England Touch Association bids farewell to Ben 'Benny' Powell. Ben formally resigned his Technical Directorship just a little over one month ago, citing a need to focus on his European Federation of Touch presidency as well as his teaching career.
[caption id="attachment_28675" align="aligncenter" width="251"]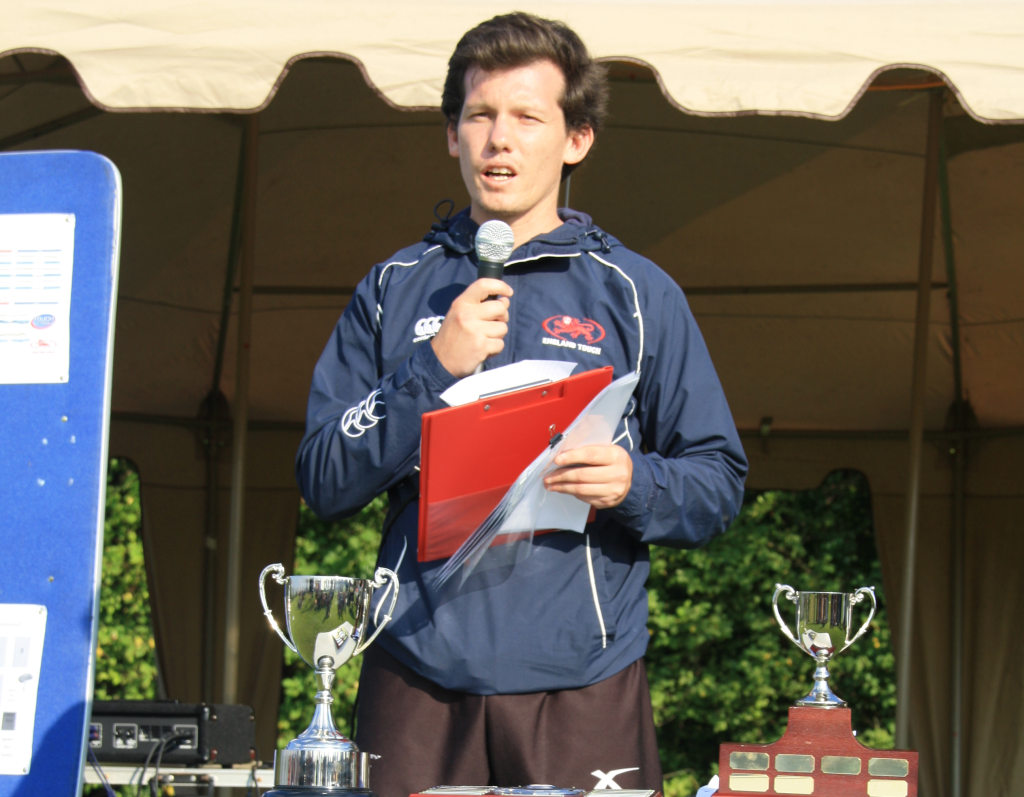 Ben Powell at the Touch Nationals[/caption]
Ben formally joined the association in 2012. During his tenure he played a critical role in the growth of Touch Nationals and the delivery of formal coaching courses – across Community, Intermediate and Advanced levels – throughout England and mainland Europe.
Ben's international playing career saw him being a member of the England Men's Open (2012-2015) and England Mixed Open (2016) teams. At a domestic level, following his move from Manchester Chargers, he has represented Midland Tigers Men's Open and has been a key member of Cambridge Touch Association Hornets at NTS.
In a coaching capacity, Ben lead the England Mixed 15s in 2016 to a silver medal at the Junior Touch Championship, and he played an assistant coaching role with the bronze-winning England Women's 27s team at the 2015 Touch World cup.
Next steps
The Technical Director role, since its inception circa 2010, has grown and evolved with an expanded range of responsibilities that Ben has taken on during his tenure since 2012.
We are currently looking to potentially diversify and split the role, given the diverse range of responsibilities and experience required in the current guise. The Role Descriptions are being worked on and will be advertised in due course.
We wish Ben all the best for the future and thank him for his tireless efforts, significant contributions and energy over the last four years.