Nottingham girls in first Inter-Schools Touch Match
[caption id="attachment_29853" align="aligncenter" width="1600"]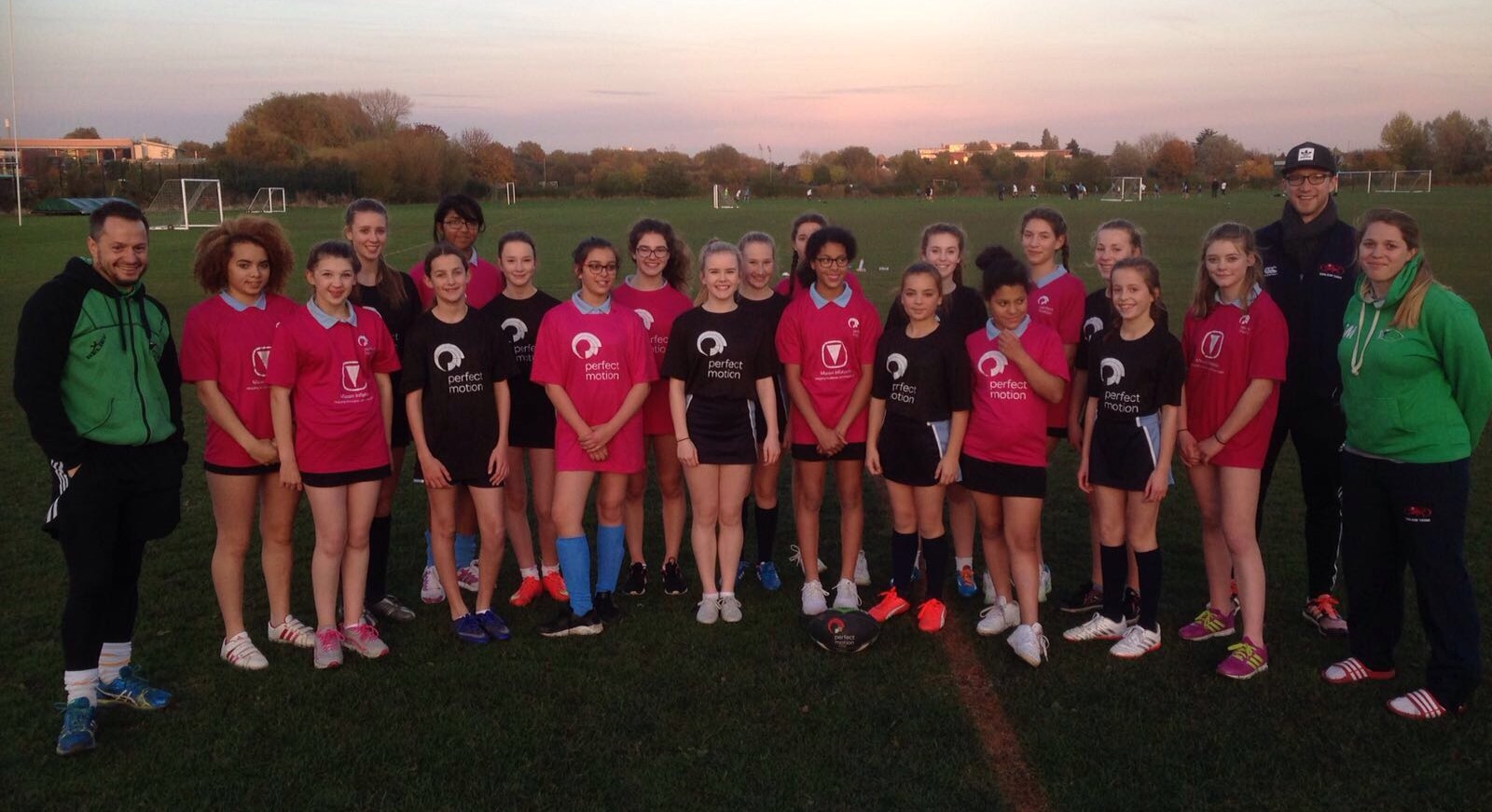 The Becket School (in pink) and West Bridgford School (in black), with Nottingham's Chris Simon, Ben and Sadi Meakin[/caption]
Pupils aged 12 to 15 from Nottingham's The Becket School and West Bridgford School took part in the country's first organised Inter-Schools Touch match this week.
Organised by Perfect Motion and Nottingham Touch Club, 19 girls took to the grass at The Becket School as part of a 'Sportivate' funded girls Touch programme running at both schools. Despite Becket's extra training, Bridgford came out on top 4-0.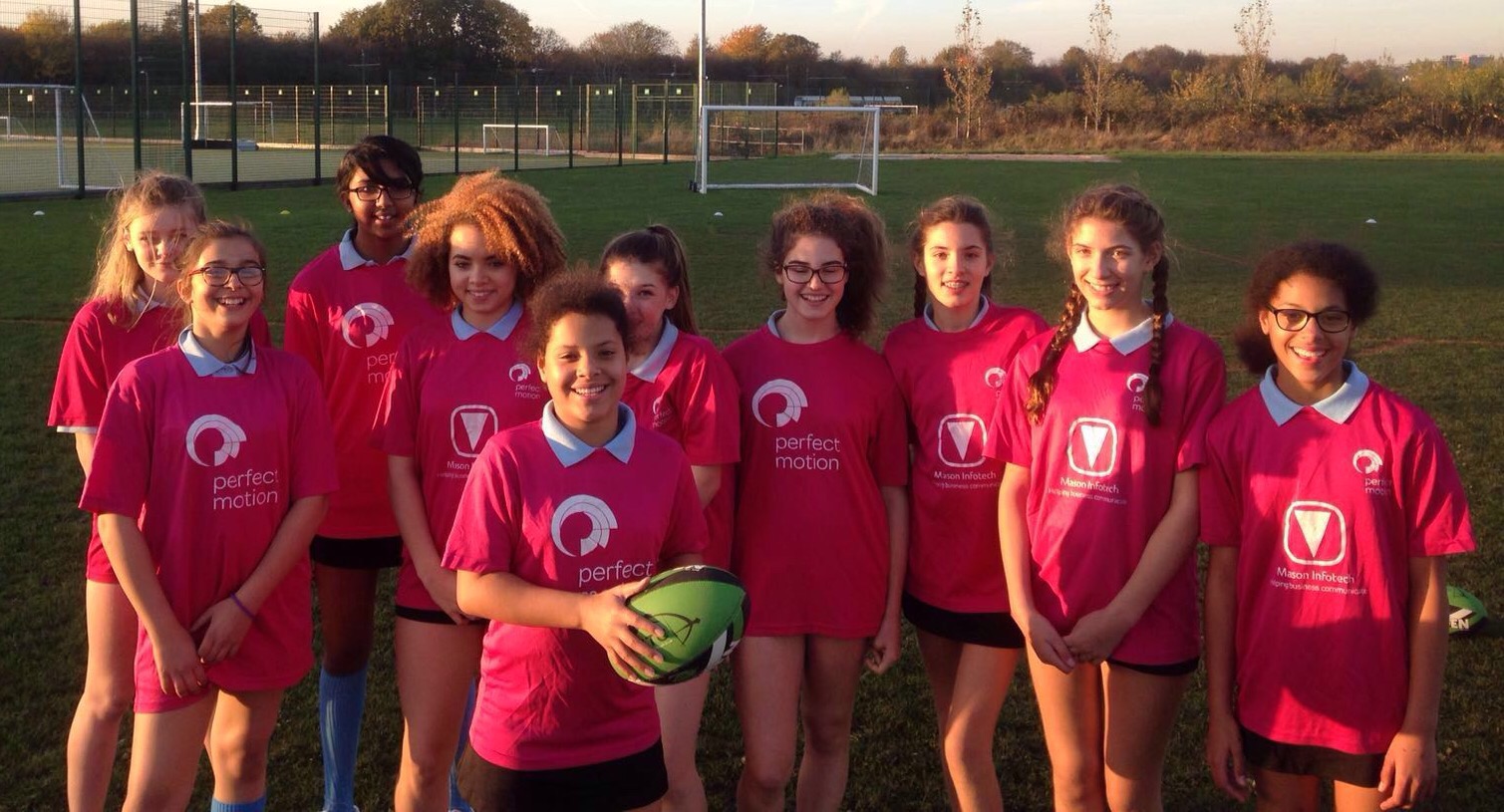 Perfect Motion's Director and Coach at Nottingham Touch Club, Chris Simon has been running a six-week programme at Becket School which culminated in the match on Wednesday. 24 girls have tried Touch at the school, with several of them keen to carry on playing. As a result, Nottingham Touch Club are in the process of setting up a junior section of the club – believed to be the first in the country.

Chris commented:
"Wednesday's match was a great spectacle for the sport of touch and couldn't have come at a better time with the announcement earlier this week that Nottingham will be hosting the European Touch Championships in 2018. We have had 24 girls – of varying age, ability and sporting activity try touch at Becket and many of them have come to all six weeks and some of them even want to carry on playing. It just shows how the sport of touch is great for those who want to play competitively, but also for those who just want to take part in a fun and social activity."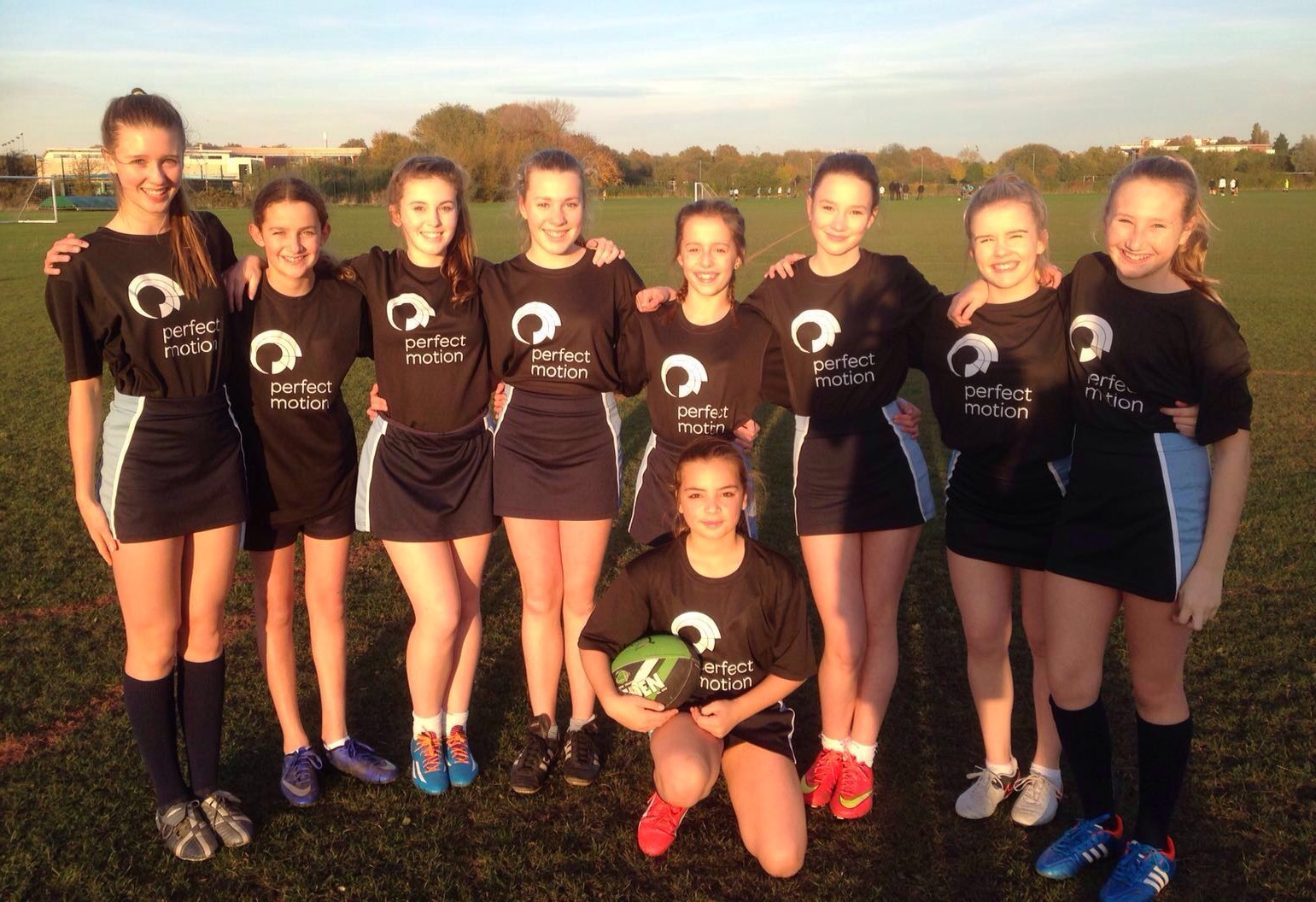 Perfect Motion have been running Touch for adults in Nottingham since 2005 and now have autumn, winter and summer leagues with over 500 people taking part annually. Last year the Nottingham-based agency added mixed junior leagues to the established adult set-up and decided that it was time to try the sport of Touch in schools.
The programme is supported by Rushcliffe Borough Council and Sport Nottinghamshire thanks to Sportivate funding from Sport England.
Sport Nottinghamshire's Ken Pollard added:

"We are delighted that Touch has been so successful in Nottingham already. By adding a junior participation model, we hope to introduce the activity to children and young people so that they can continue to play for many years to come. The programme at Becket is also showing us that we can engage teenage girls in a sporting activity if we make it fun and enjoyable. The results so far are very encouraging and we are keen to see how we can further develop Touch in schools."
For those that fancy trying the sport themselves, get in contact with Nottingham Touch Club at nottinghamtouch@gmail.com, or simply head along to training on Wednesdays at Gresham Playing Fields, Wilford Lane, NG2 7YF from 8pm until 9.30pm. There's now space for adults and juniors alike.