England dominates Autumn Series in Manchester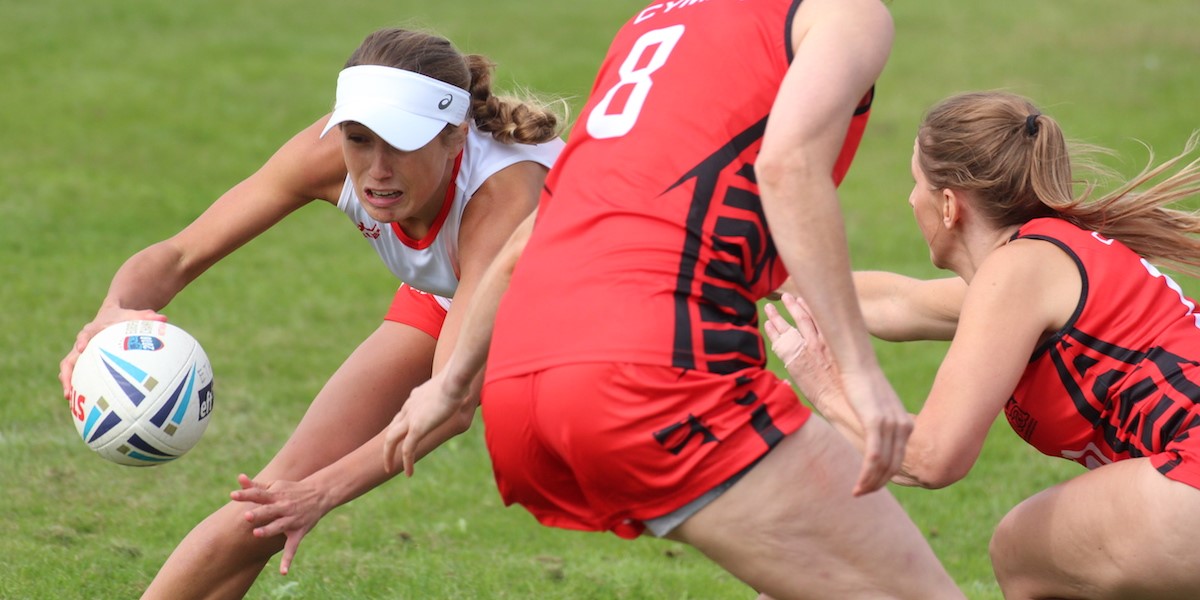 England was the leading nation in the opening weekend of Autumn Internationals in Manchester.
This was the first chance that the Opens teams from the home nations had had the opportunity to compete at this level since the 2019 World Cup, and England had the best of the Saturday at Broughton Park RFC, with the Men's, Women's and Mixed Opens teams winning all of their nine games played in total.
And with the Mixed 30s also winning one and drawing the other of their games – losing just the once to the Mixed Open team – England capped a memorable day of action.
The Men's Opens beat Wales 13-5, Scotland 11-2 and Ireland 11-4, with the Women's Open beating the same nations 7-3, 10-3 and 11-1 respectively.
In the Mixed Open there was some revenge for England, who put aside their losses to Wales and Scotland in both the 2019 World Cup and 2018 European Touch Championships to beat both nations 11-4 and 11-2 respectively. Meanwhile the Mixed 30s, who were making up the fourth team in the group, also beat Scotland 10-8 and drew 11-11 with Wales.
On Sunday it was the turn of the Men's 40s and 45s, who both faced Wales in a repeat of reverse fixtures in July. The Men's 40s had a 100 percent day, too, winning their matches 6-4 and 10-4, as well as an intra-England clash with the Men's 45s.
Meanwhile the Men's 45s drew their opening Test 6-6 before being narrowly beaten 4-7 in the second match.
Also on Saturday the England Women's Open B team and Women's 27s split their four matches 3-1 in terms of wins, while the Men's Open B team was too strong for the Men's 30s, winning all four of their matches.
CLICK HERE to see the full list of results.
The Autumn Internationals takes a weekend off this weekend, before returning on September 18th and 19th.