2021 Development National Touch Series preview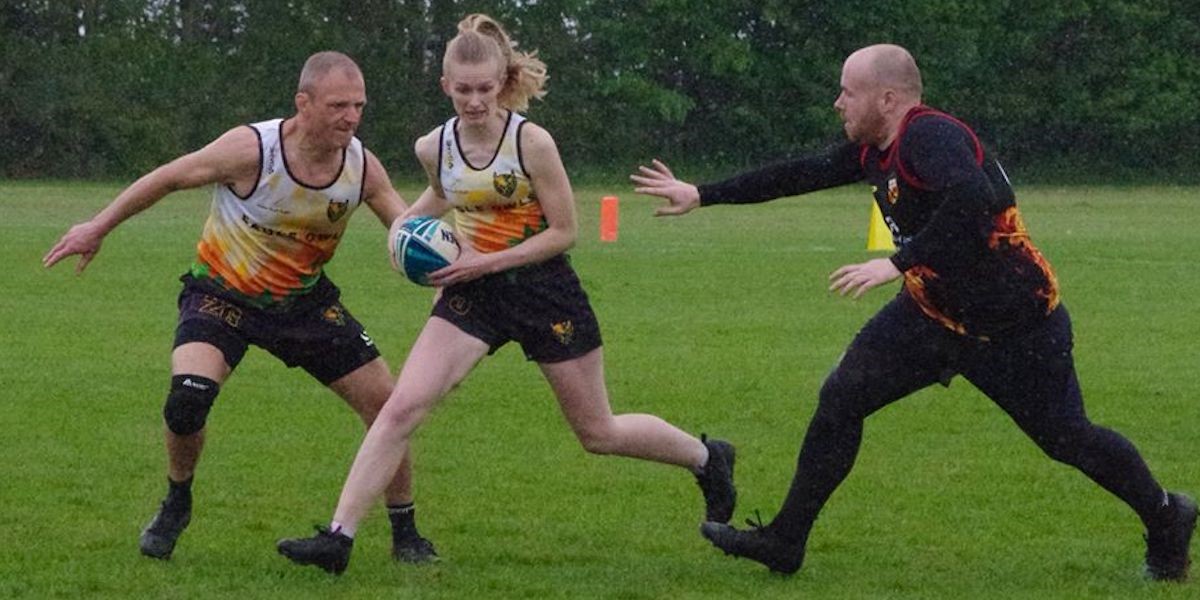 The National Touch Series action comes thick and fast in Banbury this weekend with Sunday's opening round of the 2021 Development NTS season.
The Development NTS has become increasingly important within the England Touch pathways over the past few years, with the standard of play increasing all the time and more new clubs entering teams.
Manchester Chargers led from start to finish during the 2019 Development NTS, and the north-west outfit are in this year's competition as well. Round 1 sees them pitted against local rivals Crewe and Nantwich in the pool stages, with other derbies elsewhere in the round robins, too, such as Peterborough v Cambridge and Bristol v Cheltenham.
And has become the norm, Sunday's event will see established clubs such as Galaxy London, CSSC London Eagles, Thames Valley Vikings and Nottingham joined by newcomers Banbury Saxons, Camp Hill Steelers and PFT Touch Rugby, and others who are regulars at this level, the likes of Warwick Knights, St Albans, Horsham and Norwich.
The 24 teams have been divided into six pools of four as follows for Saturday's opening round in Banbury:
Pool A Cheltenham Tigers, Exeter Eagle Owls, Camp Hill Steelers, Wigan Spartans
Pool B CSSC London Eagles, Oxford Touch, St Albans, PFT Touch Rugby
Pool C Thames Valley Vikings, Horsham Tigers, Nottingham Outlaws, Havering and Essex
Pool D Peterborough, Chester Wild Cats, Cambridge Wasps, Galaxy London
Pool E Warwick Knights, Bristol Jets, Banbury Saxons, Cheltenham Jaguars
Pool F Manchester Chargers, Crewe and Nantwich, EY London Vipers, Norwich Rebels
Pools will change as the Development NTS progresses with places decided by league standings.
Teams will receive league points depending on their overall finishing position, with the first placed team receiving 48 points and then each team under that receiving two points fewer. Whoever has the most league points at the end of the three tournaments is the overall champion!
Field 1 will be live streamed throughout the day on the England Touch YouTube channel, with the afternoon's knockout matches also on the England Touch Facebook page. Watch out for the live streaming links closer to the time!
The live streaming schedule in Banbury this Saturday is:
Morning
| | |
| --- | --- |
| 10:00 | Warwick Knights v Banbury Saxons |
| 10:30 | CSSC London Eagles v St Albans (gold) |
| 11:00 | Thames Valley Vikings v Havering and Essex |
| 11:30 | Chester Wild Cats v Cambridge Wasps |
| 12:00 | Cheltenham Tigers v Exeter Eagle Owls |
| 12:30 | Manchester Chargers v Crewe and Nantwich |
Afternoon
| | |
| --- | --- |
| 13:30 | Plate QF 1 (9th v 16th) |
| 14:05 | Cup QF 3 (2nd v 7th) |
| 14:40 | Plate SF 2 (Winner QF 3 v Winner QF 4) |
| 15:15 | Cup SF 1 (Winner QF 1 v Winner QF 2) |
| 15:50 | Plate Final |
| 16:25 | Bowl Final |
| 17:00 | Cup Final |
CLICK HERE for the full match schedule across all six fields!