2021 Elite National Touch Series preview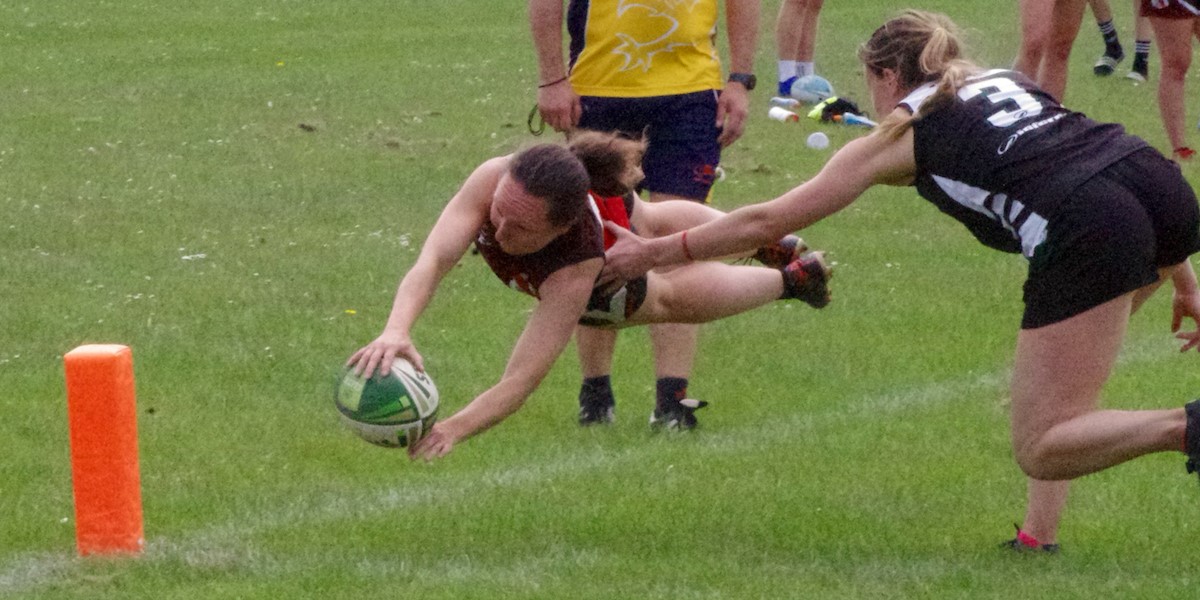 Some 23 months after the best teams in England last locked horns in the Elite National Touch Series, they will return to the field in Banbury this Saturday for the first of three tournaments to decide who will be the best Mixed team in the country.
It was a massive disappointment that 2020 was written off, not least because 2019 had been an extremely competitive year within the Elite NTS. BBR may have retained their overall title, but they had been pushed all the way repeatedly in both Banbury and Manchester, before losing for the first time in two years to Hot Custard in the semi-final of the final event in Oxford.
Hot Custard beat Nottingham Hoods in that final, but the runners-up spot secured the Midlanders' second overall place, their highest finish in club history. CSSC London Eagles had run BBR extremely close in Round 1, and their consistency saw them be third overall, with Cambridge Hornets and Hot Custard making up the remainder of the top five.
All five of these teams will be hoping to be in the mix again, as will London Scorpions, who only entered one of the three tournaments, a reflection of the number of players they had had in the World Cup earlier in the year.
Look out for Oxford Touch, who have some notable new faces in their ranks for 2021, NQ Rebels, new on the scene from the north west, and Raptors, whose team of Exeter University alumni took their form from the University NTS into the top club level in 2019.
But who emerges as the strongest team will depend on how quickly they adapt to an amended format for 2021, with 20-minute games (split into two halves of 10 minutes) and one-day tournaments, in response to feedback from players and clubs received over the last year or so.
The 24 teams have been divided into six pools of four as follows for Saturday's opening round in Banbury:
Pool A BBR, Thames Valley Vikings, London Eagles 2, NQ Rebels
Pool B Cambridge Hornets, Oxford Touch, Crewe and Nantwich Blaze, Norwich Rebels
Pool C Galaxy London, Raptors, Cambridge Bees, St Albans
Pool D London Eagles 1, Canterbury Cougars, Nottingham Mavericks, Green + Gold
Pool E Wigan Touch Warriors, London Scorpions, Surrey Bisons, London Eagles 3
Pool F Nottingham Hoods, Hot Custard, Chester Cheetahs, Revolution
Pools will change as the Elite NTS progresses with places decided by league standings.
Teams will receive league points depending on their overall finishing position, with the first placed team receiving 48 points and then each team under that receiving two points fewer. Whoever has the most league points at the end of the three tournaments is the overall champion!
Field 1 will be live streamed throughout the day on the England Touch YouTube channel, with the afternoon's knockout matches also on the England Touch Facebook page. Watch out for the live streaming links closer to the time!
The live streaming schedule in Banbury this Saturday is:
Morning
| | |
| --- | --- |
| 10:00 | Wigan Touch Warriors v Surrey Bisons |
| 10:30 | London Eagles 1 v Nottingham Mavericks |
| 11:00 | BBR v NQ Rebels |
| 11:30 | Hot Custard v Chester Cheetahs |
| 12:00 | Galaxy London v Raptors |
| 12:30 | Cambridge Hornets v Oxford Touch |
Afternoon
| | |
| --- | --- |
| 13:30 | Plate QF 1 (9th v 16th) |
| 14:05 | Cup QF 3 (2nd v 7th) |
| 14:40 | Plate SF 2 (Winner QF 3 v Winner QF 4) |
| 15:15 | Cup SF 1 (Winner QF 1 v Winner QF 2) |
| 15:50 | Plate Final |
| 16:25 | Bowl Final |
| 17:00 | Cup Final |
CLICK HERE for the full match schedule across all six fields!