High Performance coaches join UK Coaching Talent Coach Programme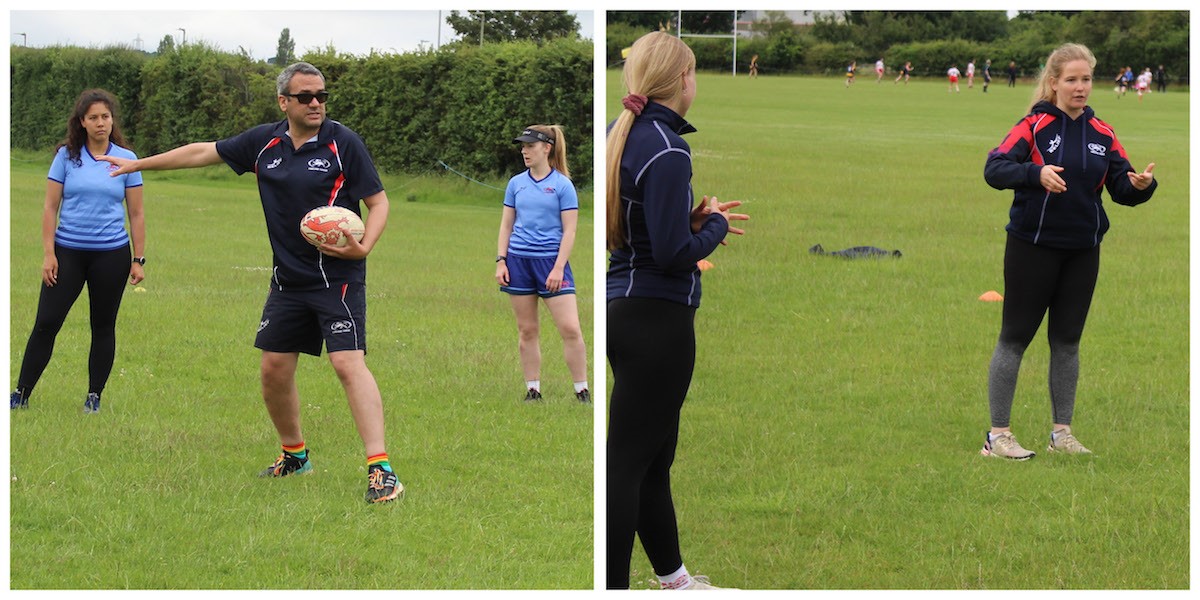 A trio of England's High Performance coaches have been invited to join UK Coaching's 10-week Talent Coach Programme.
The programme is designed to develop coaches working in selective competitive environments through workshops and community of practice meetings. The programme is broken down into four modules, covering the following topics:
Understanding the self
Understanding environment
Understanding others
Understanding coaching practice
Only 30 coaches have been invited onto the programme, so it is a privilege for Touch to have 10 percent of the total number come from our sport.
Women's Open assistant coaches Lexie Williams and Josh Bendel have already done the course, with Women's 27 head coach Gary Lambert taking his course in the new year.
"I've found that over the course of the programme I have realised that there is so much more to coaching than simply teaching people how to play Touch Rugby," Lexie says. "As coaches we have a responsibility to be a facilitator to our athletes in order to ensure that our players develop an understanding of process and reasoning, as opposed to simply turning up and playing. Additionally, a coach is tasked with creating a team environment that encourages athletes to grow, develop, ask questions and to feel comfortable.
"The programme was unique in the sense that we worked collaboratively with coaches from different sports including both solo and team. This has not only provided us with a network of coaches to support us but additionally has opened my eyes to different coaching practices and ways of running sessions.
"The programme has been invaluable, and I look forward to taking part in more UK Coaching Programmes moving forward."
"Learning from other sports is important," Josh adds. "Sharing knowledge and skills from other coaches in other sports gives us fresh approaches and perspectives, and the course improved my understanding of identifying talent, creating the right environment for development and becoming flexible to athletes' individual needs.
"I want to become a more experienced, well rounded coach that can provide coaching sessions and training plans for all levels of players, and the Programme has been very helpful to achieve that goal."
Meanwhile Gary is looking forward to his own course getting underway in January.
"I'm obviously delighted to be named proud to be one of three Touch coaches selected among the 30 UK coaches for the programme," he says.
"Personally I'm looking forward to the chance to work with coaches outside of our sport and coach developers to strengthen and develop my own coaching.
"On a wider basis I'm looking forward to bringing back new knowledge and skills that we as a Sport can use to develop our coaches and programmes to better develop our own talent and athlete development."
England Touch's Head of Elite Performance, Sammie Phillips, is proud that the HP programme is so well represented on this prestigious programme.
"Gary, Lexie and Josh are all outstanding coaches in their own right, and this is reflected by them being invited to join the UK Coaching Talent Coach Programme," she says. "We always encourage our coaches to get as much exposure to different thinking and find out how other sports develop their athletes and teams at the highest level, and then adapt what they learn into the Touch environment.
"Following a High Performance review after the last touch World Cup, we identified coach development as one of the key focus areas going into the next cycle and are looking forward to Lexie, Josh and Gary bringing back some great learnings to our wider coaching team of circa 50 national squad head and assistant coaches across all divisions."
UK Coaching provides organisations and coaches with support, learning experiences, and opportunities to develop throughout the country. To find out more about their range of programmes head to www.ukcoaching.org