England Touch continues growth in 2019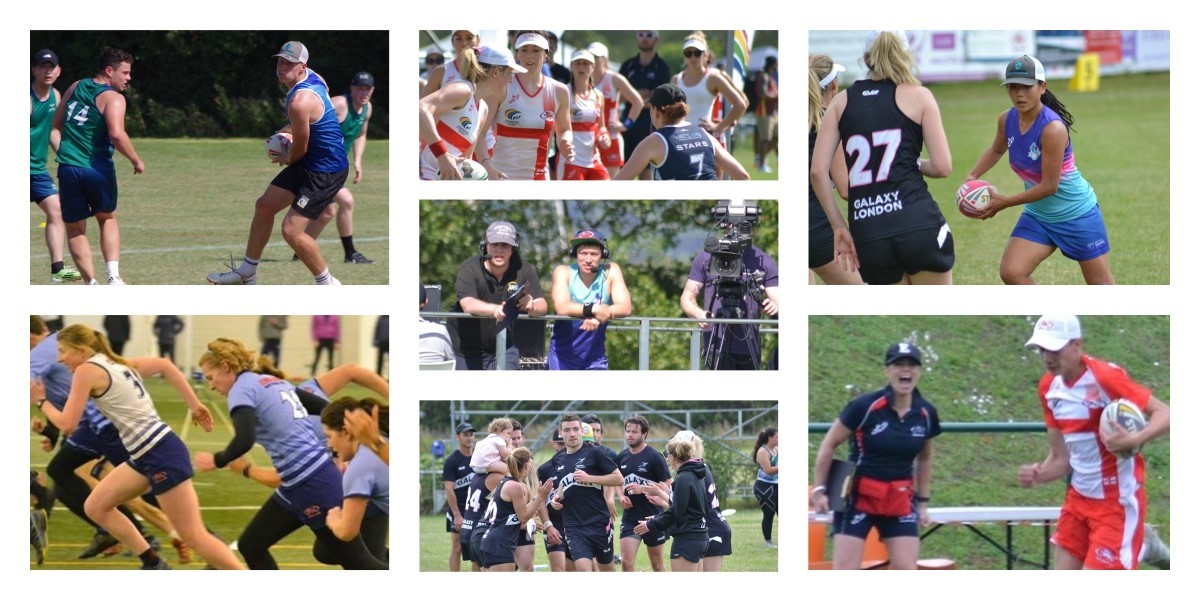 England Touch has confirmed the Association's continued growth in 2019, both on and off the field.
Internationally England Touch has maintained its third-place status in the world rankings following the Touch World Cup in Putrajaya, Malaysia, and achieved an unprecedented unbeaten campaign at the Junior Touch Championships to win all four gold medals.
2019 also saw a growth in playing members and record numbers of teams and clubs taking part in the Development National Touch Series (NTS), Emerging Men's and Women's NTS and University NTS, three key Series in giving clubs and players significant steps on their development pathways.
Despite the increased expenses related to the Touch World Cup campaign in the Far East, a smaller number of elite domestic events, and no hosting of a major international tournament, England Touch finished the financial year with a small surplus from a turnover of just over £430,000.
A new employed Chief Executive, Chris Simon, was appointed, and the stability of the Association's management means that England Touch has been able to continue its proactive approach during the lockdown with a series of workshops for the entire Touch community, coach training courses and referee training courses, which have been delivered via Zoom to hundreds of participants.
England Touch has also maintained its status as one of the go-to National Touch Associations for best practice within the global sport, including brokering the agreement which saw the Touch World Cup receive coverage on the BBC Sport website for the first time, and the positive and proactive approach was rewarded by the choice of England to host the 2021 Youth Touch World Cup in Manchester.
"2019 was another good year for England Touch," Chair Mark Croston writes in his notes for the 2019 Annual Review, published today and available by CLICKING HERE.
"From growth at grass roots to World Cup success in Malaysia, we have continued to make big strides forward, both on and off the field of play.
"During the year, we continued to invest in the sport with further live streaming and broadcast of our summer events, increased exposure through the media, the introduction of the HIVE learning platform for our elite athletes and a number of new clubs coming on board as we continued to see growth in participation and our own membership, both at individual and club level.
"We have continued work around our governance framework and furthering our recognition from Sport England and the wider sporting community, as the national governing body for Touch in England. We are continuing to develop how we govern the sport and regularly review how we meet the Sport England code.
"Much is on hold due to the current circumstances we find ourselves in, but we are using the period to further our Business Plan and develop our strategies across all areas of the organisation as we strive to take participation in Touch in England to a new level."
The Annual General Meeting also saw the re-election of Mark Croston as England Touch Chair for a further two years, and Jane Sabugueiro be voted onto the Board as a Non-Executive Director.
Jane brings considerable experience in developing Touch, notably in Dubai, where she established the country's first officially sanctioned Touch league for men's, women's and mixed teams. She has gone on to establish a company which manages and organises Touch leagues and tournaments across the Middle East and has utilised England Touch's experience and expertise to deliver referee development courses and qualifications in addition to increasing the numbers of players and coaches.
KEY ACHIEVEMENTS IN 2019
Third place overall finish in the Touch World Cup, including two bronze medals, three fourth-place finishes, three fifth-places, a sixth and a seventh
First place overall finish in the Junior Touch Championships, with all four teams winning gold medals and achieving 27 wins and two draws from 29 matches played
Record numbers of clubs and teams participating in the Development National Touch Series, Emerging Men's and Women's National Touch Series and University National Touch Series
Multiple tournaments live streamed on the BBC Sport website
The appointment of England Touch's first employed Chief Executive – Chris Simon – joining Gregg Cropper (full-time Chief Operating Officer) as remunerated individuals
Pre-application approved by Sport England for an application for full membership
England awarded host nation status for the 2021 Youth World Cup, the first time the tournament will be played in Europe
Financial surplus achieved