The On-Siders | Euros 2020 Events Crew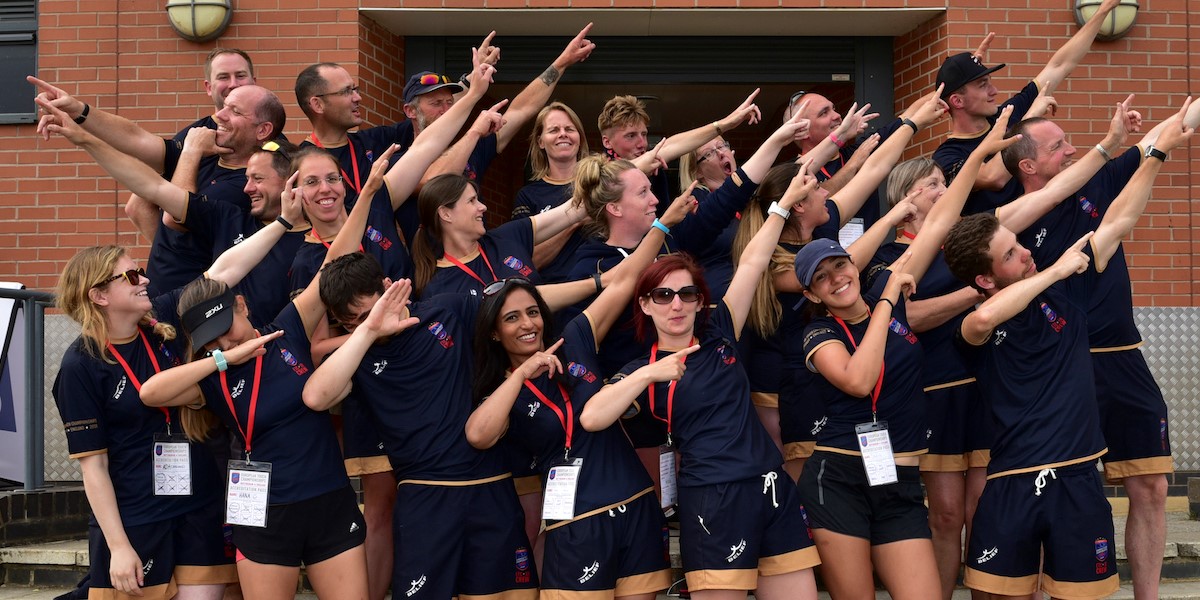 The England Touch organising committee has launched the 'On-Siders'– the official volunteer programme for European Touch Championships 2020.
The On-siders will be made up of volunteers from across the country and will be the faces of the Tournament, showcasing the values of Touch as well as welcoming the world to Nottingham, England when the Euros returns in July.
Recruitment will begin on 28th Jan through an online application process and will conclude on 23rd Feb. The programme features a dedicated interview process followed by relevant on-the-job training for successful candidates.
Through links with Touch clubs and a collaboration with local authorities, the programme will deliver a strong legacy of skilled volunteers for the Touch family as well as England Touch and beyond as we further establish ourselves as a major Touch event destination.
The Euros On-Siders will experience the unique atmosphere of the European Championships, gaining important skills, meeting new people and contributing to a world-class tournament.
Volunteers will play a key role in the delivery of the five-day tournament with a range of roles and will connect with fans, create unforgettable experiences and go forward to deliver an exceptional event for all involved.
Key activities:
The Admin Hub is where the athletes, coaches, and spectators come to ask questions and respond to various requests across the whole event.
The Results Hub is mission control and where the results service is ran throughout the event
Street Crew, volunteers in this area will assist with parking and directions including the safety and directing of athletes, coaches, and spectators throughout, including pre, during and post event.
Field of Play and Ground Crew are required to guide the athletes, coaching staff and Spectators around the venue and ensure that all do so in a safe and friendly manner.
Broadcast/Media Crew will help showcase the event to the world
Merchandise Sales Crew will look to maximise sales of products, including apparel, balls and other merchandise. This will also include programme sales and information on onsite vendors
The Euros On-siders programme will show the inclusivity and diversity of Touch as a global game and they will be the heartbeat of the event. We want to engage with all ages, genders and communities and build on our impressive numbers of previous tournaments. England has a fantastic volunteer network which we hope to tap into. A successful tournament cannot be run without our On-siders and we hope to welcome many new members to the ever-growing Touch family.
Requirements:
Aged 16 or above as of 25th July, 2020
Effective verbal communication and negotiation (including across a language barrier)
Patience, initiative and ability to resolve problems - Customer Service Orientation
Team-Player
Creative, enthusiastic and outgoing
Awesome at working in a fast-paced and reactive environment
Professional approach to be the face of the Tournament
Multi-tasker and detail orientated
Adaptable to switch between roles
Experience and interest in Touch
Relevant IT skills where the role requires
FAQ and more info: https://docs.google.com/document/d/1wc8t9dFgMSHQcJkRIPk5bafmlDMwBGnDg0iIcsw_nPE/edit?usp=sharing
Application link:
http://bit.ly/OnSidersEventCrew2020