Exeter Hurricanes fight hard to win another 2019/20 Uni NTS Cup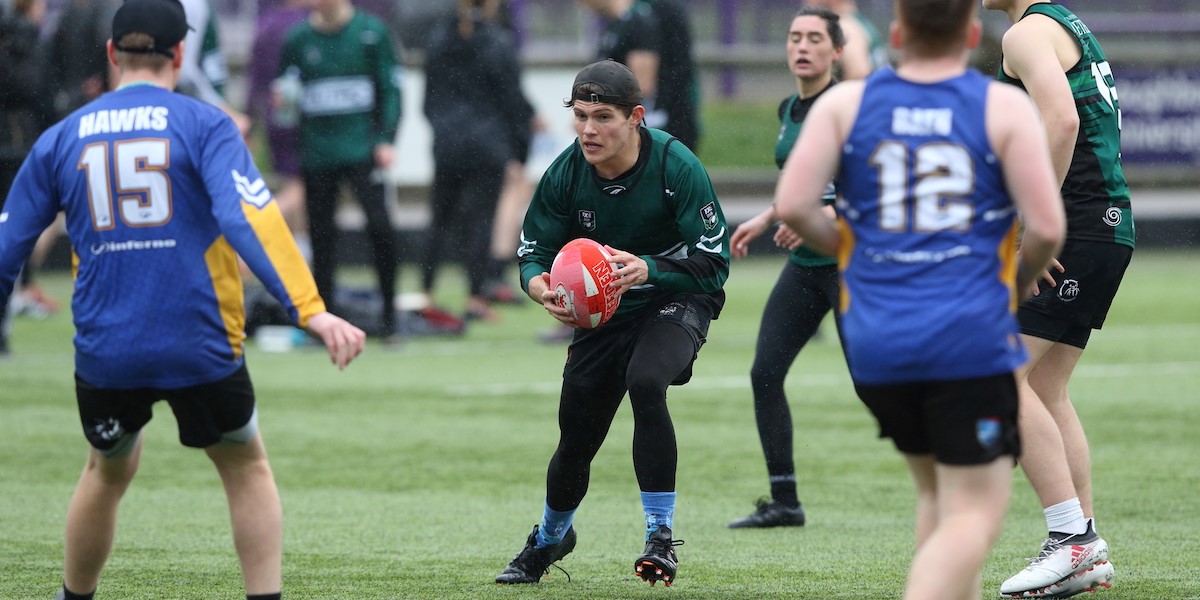 Exeter University Hurricanes had to battle Storm Dennis as well as their opposition as they took home another Uni NTS cup after beating the Bath Hawks 3-1 in Loughborough.
Fifty mile an hour winds weren't enough to stop the fourth round of the 2019/20 Uni NTS, which saw Exeter's first, second and third teams all take home awards. The Hurricanes once again found themselves in a Cup final against the Bath Hawks after knocking out Durham 1s in the semi-finals. The Hawks narrowly beat hosts Loughborough in a very tight semi-final with only a single score separating the two.
After a fantastic set of results in the group stages, the Exeter 3s out qualified the 2s by making it into the top third of the competition and after beating Bristol and a rejuvenated Oxford side, took home the Plate trophy. The Exeter 2s overcame Loughborough 2s with a strong performance to collect the Salver award.
It was also a fantastic day for many other clubs and teams involved. Nottingham Trent made their first appearance of the season, continuing on last season's success by beating Cambridge in a dominant 5-1 victory to win the Shield competition.
Sheffield made their debut in the Uni NTS and were narrowly beaten by Southampton in the Bowl competition after a successful first outing. Despite not taking away any silverware on the day, Bath became the first club to have four teams finish in the top half of a Uni NTS tournament. Loughborough 3s were able to make use of their home advantage and took home the Vase award following their best performance of the day.
MVP awards went to Horatio Price of the Hurricanes and Bronte Sykes of the Hawks following their performances in a hotly contested final.
With the final round taking place in Bath on March 21st, Bath Hawks will need to win the competition to take home the season trophy, whereas Exeter will only need to finish higher or equal to them to regain the title they won back in 2017/18.
Teams will also head to Exeter on March 7th for a Mens and Womens competition. If you are interested in entering please email university@englandtough.org.uk.
The organisers would like to thank all of those who helped the day run so smoothly. Especially, Loughborough Sport, Chris Briggs and Stephen Dubreuil.
CLICK HERE for a full list of results from Round 4 and the current standings.
Photo credit stillsport.com