England Touch releases Return to Play Briefing Document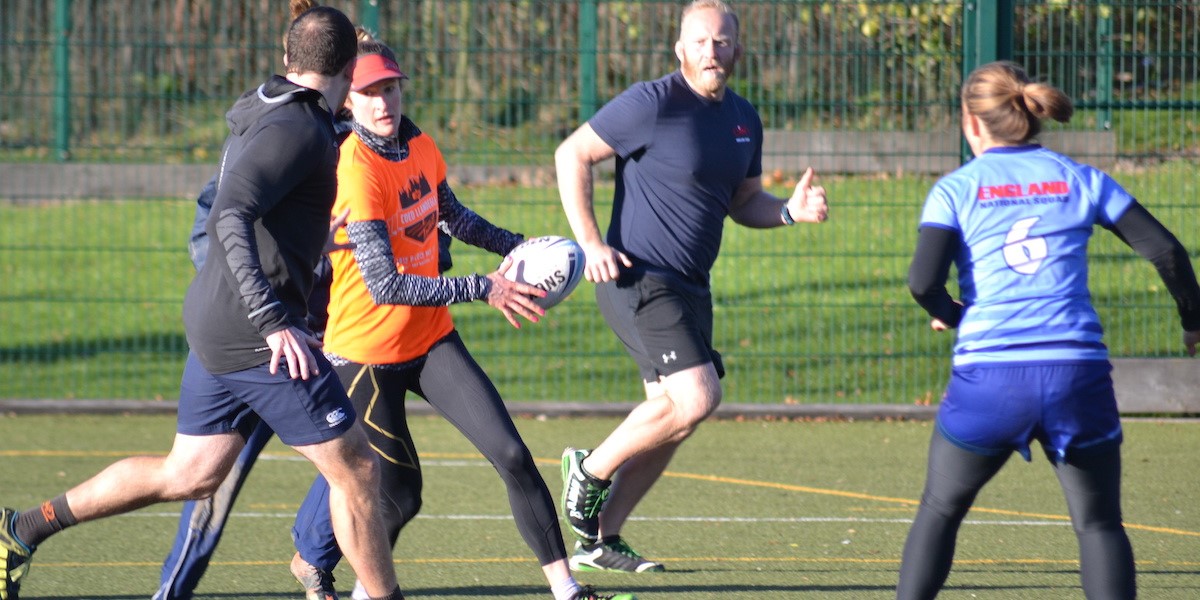 Touch has been approved to return to play as part of recent submissions presented by the Rugby Football League and Rugby Football Union, and in line with both organisations England Touch is moving to Stage 3 in its Return to Play Plan – equivalent to RFL Stage 3 and RFU Stage C of their respective roadmaps.
England Touch has released the Association's Return to Play Briefing Document for all affiliated clubs, leagues and individual members.
This means that England Touch clubs can now:
Return to full rules of play for Touch
Return to full club training
Remove the restriction on groups of six, but maintaining numbers below 30 on any one Touch field (including officials and coaches)
Return to local competitive ETA affiliated leagues (in so much as each league is treated as a single venue)
Please note that only intra-club activity will be permitted at this stage and no inter-club matches or competitions between clubs should be arranged unless as part of a local approved ETA affiliated league.
Clubs must also:
Complete a full Covid-19 risk assessment
Appoint a person, or people, to take on the role of Covid-19 officer, and let England Touch know via THIS FORM
Complete a self-declaration form confirming they have implemented all measures in the Return to Play plan
Confirm that no member or other individual involved in activity is displaying, or has reported any Covid-19 symptoms
Be vigilant and mindful of any local lockdowns or restrictions
All of the above must be completed before Stage 3 play can be undertaken. England Touch also reminds clubs that to maintain the viability of their insurance as provided as part of their affiliation they need to also have a general risk assessment to cover all aspects of their operations.
England Touch has also released a Covid-19 Code of Conduct as a supplement to the Association's existing Code of Conduct. Everyone in the Touch family is reminded of their responsibilities as we continue to make this a welcoming sport for all through these unprecedented times.
The Covid-19 Code of Conduct is part of the Return to Play Briefing Document.
The Briefing Document sets out what should be done before, during and after training and playing takes place. Keeping an accurate register of attendees and contact details is essential to assist any contact tracing, and non-game social distancing, sanitisation, no sharing of items like water bottles and bibs, and other similar requirements already in place will continue.
It is important to remember that the risk associated with returning to sport cannot be completely averted, but with adhering to Return to Play guidance, risk assessments and government guidance, these risks can be minimised.
Everyone involved in the sport will be excited by the prospect of resuming training and playing. However, it is vital that all participants realise that without careful adherence to these Return to Play plans and government guidance on social distancing, continuation of Touch activity may not be possible.
So, it falls to all of us – players, coaches, referees, club managers, England Touch management, spectators and everyone else associated with the game of Touch. We must all follow these plans and protocols and respect the Covid-19 Code of Conduct.
The full Return to Play Briefing Document is being sent to all clubs and members and can also be downloaded by CLICKING HERE.
For the latest relevant information and other reminders head to www.englandtouch.org.uk/coronavirus