Claire Lawson appointed as Lead Physiotherapist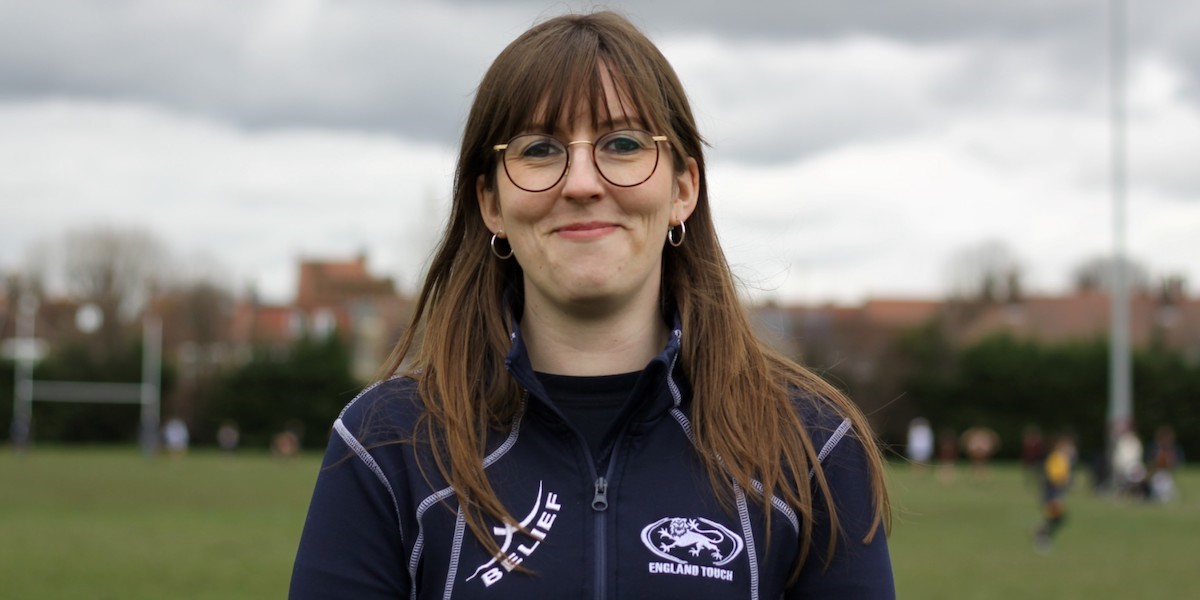 Claire Lawson has been appointed as the new Lead Physiotherapist for England Touch.
She is a familiar face in the Touch community, having been involved with England Touch for more than two years. Lawson supports the Women's Open team during their international events and also worked with the Junior and Scholars England teams for their campaigns in 2018 and 2019.
Lawson has been working in sports therapy and physiotherapy for more than 10 years and is now a Band 6 physiotherapist working in the orthopaedic team at West Hertfordshire Hospital Trust. She has also dedicated 10 seasons to a local rugby team, supporting players with their match preparation, pitch side management and rehabilitation.
As Lead Physiotherapist Lawson will be responsible for organising the medical team support for domestic events and working closely with the Head of Medical and Sports Science Cari Thorpe to ensure successful medical support for all the England teams during their respective tournaments.
"I had no hesitation in appointing Claire as our new Lead Physiotherapist," Thorpe commented. "She is an outstanding practitioner who has shown both professionalism and the ability to build a strong rapport over the course of multiple domestic and international tournaments. I've no doubt that she will be a big success in the role.
"I'd also like to take some time to thank Emma Cropper for her time as Head Physio. We have come on in leaps and bounds over the past few years and this is in no small part due to Emma's dedication and commitment, not least in researching the physical demands on Touch players during tournaments which has gone a long way to improve our understanding and therefore support and provision for players both during the year and at tournaments."