Teams named for European Touch Senior Cup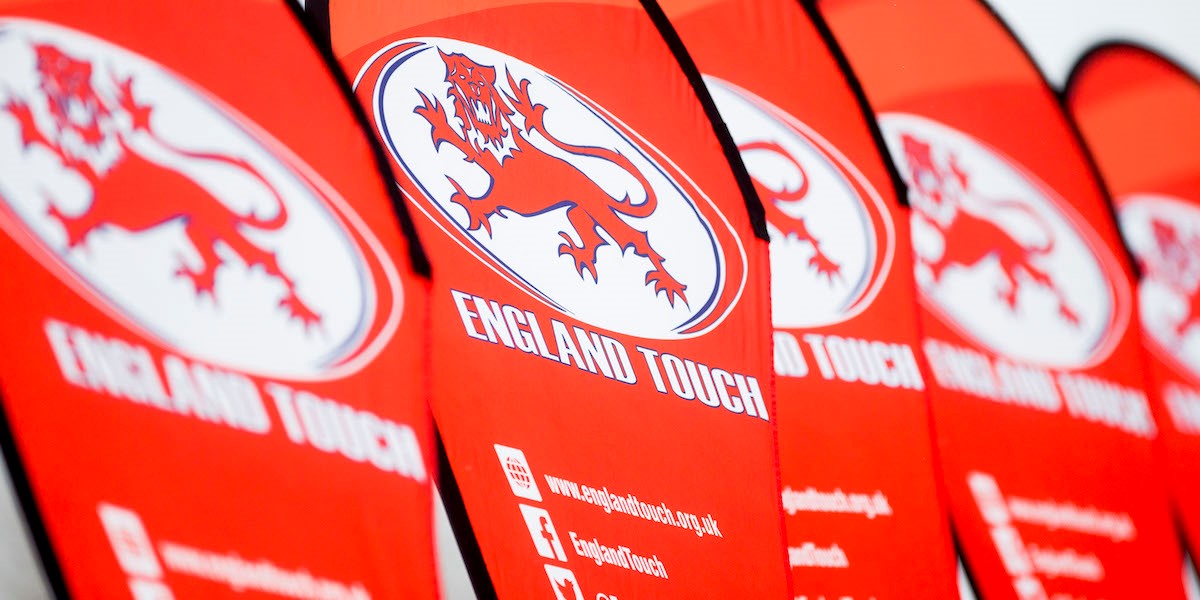 England Touch is sending three teams to the 2019 European Touch Senior Cup in Portugal over the weekend of October 10th-12th.
The trio of England Lions teams will be coached by Gary Lambert (Senior Women), Niall Buggy (Men's 40s) and Simon Ince (Men's 45s), and they will be testing themselves against teams from both mainland Europe and the Home Nations.
Players have been selected from the England Touch Seniors and Masters Nationals, and the tournament is going to be an important part of the High Performance pathway towards the 2020 European Touch Championships in Nottingham.
"The Senior Cup is an important tournament for our Seniors and Masters programme and the development of the athletes that we have selected," says High Performance Director Ben Powell.
"The weekend in Lisbon will provide excellent exposure to a multi-day tournament and will hopefully act as an important step to our High Performance Training Squads in the future."
Twenty-four clubs are represented in the three teams, including a large number that are outside England Touch's 'traditional' hubs.
SENIOR WOMEN
Becky Anderson (Thames Valley Vikings), Samantha Bell (CSSC London Eagles), Julia Cole (Thames Valley Vikings), Natalie Grimsey (Horsham Tigers), Emily Harding (Nottingham), Jennifer Jones (Wigan Touch Warriors), Rachael Keane (Bournemouth Lions), Sonya Lam, Jessica Miller (Bristol Fijians), Lucy Neal-Hooke (Thames Valley Vikings), Natasha Rose (Warwick), Claire Rylance (Revolution), Rita Shevchenko (Cheltenham), Bethan Siddall-Allen (Exeter), Victoria Stevens (Bristol Fijians), Hana Suzuki (Cambridge)
MEN'S 40s
Gareth Bell (Blackadders), Ben Blackburn (Banbury), Troy Bradley (Brighton and Hove), Nathan Cole, Daniel Dyer (Canterbury), Isaac Fong (Bournemouth Touch Centre), David Fyfe (CSSC London Eagles), Bill Lees, Simon Quarshie (Revolution), Ben Scott (Driffield), Brian Sibthorp (Guildfordians G:Force), Tim Stoller (CSSC London Eagles), Simon Terry (Guildfordians G:Force), Philip Walton (Guildfordians G:Force), Christopher Wood (Warwick)
MEN'S 45s
Ryan Anglem (CSSC London Eagles), Dug Ansley (Banbury), Paul Bailey (CSSC London Eagles), Ben Bernardo (02 – Typhoons), Chris Bridge (Guildfordians G:Force), Mark Carlyon (St Albans), Gerard Hargreaves (Percy Park), Christopher Haylett (Norwich Rebels), Lance Hetherington (Manchester Chargers), Simon Ince, Martin Raynard (Canterbury), Adrian Riggs (Canterbury), Richard Saunders, Pradeep Sivakantha