Exeter have perfect start to 2019/20 Uni NTS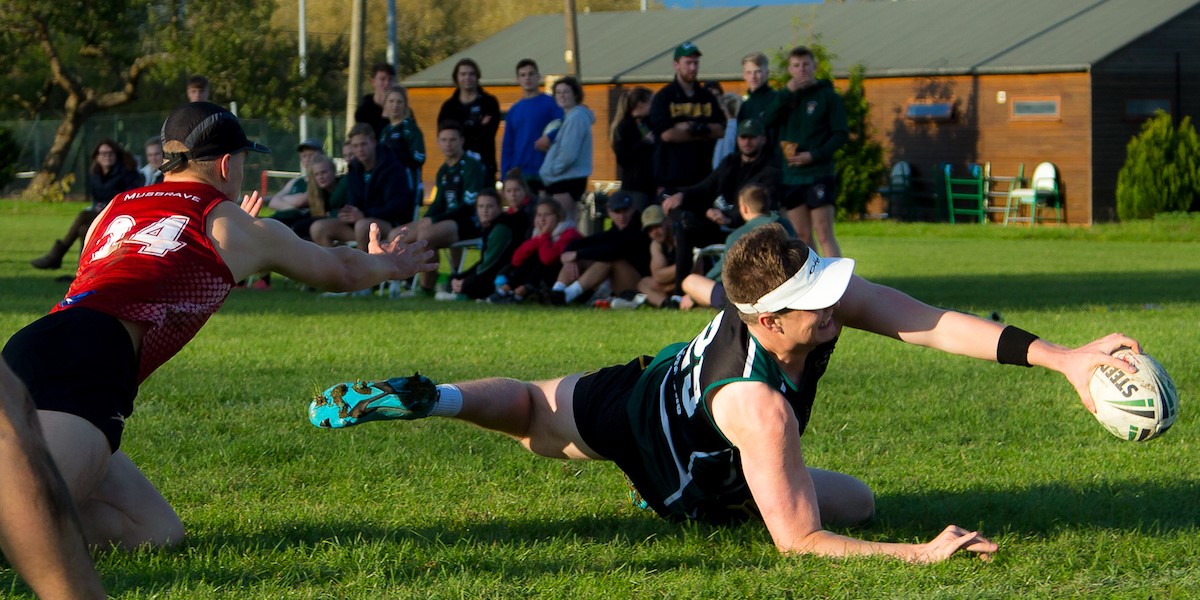 Exeter University showed their strength-in-depth as they convincingly beat the Bath Hawks 7-2 to take the first 2019/20 University National Touch Series Cup in Oxford.
The Hawks, who had beaten Loughborough and Bristol earlier in the day, looked set to continue where they left off last season. However, they were unable to halt the creativity and pace displayed by Exeter who showed they are going to be a tough team to beat this season.
There was also success for Exeter 3s who saw off Cambridge in the Plate final. Cambridge finished eighth, the university's best finish to date, but were unable to hold off the Exeter 3s who eventually won 6-2.
Durham University also got their hands on some silverware by beating Bath 3s to take home the Salver. In an extremely tight game, Durham were able to come away with a 4-2 win against opposition who also achieved their highest ever finish.
Alex Scott, University Touch Manager, said: "It was a very successful first event and a brilliant way to kick off the 2019 University NTS calendar. It's really encouraging to see 18 teams attending this initial event and we will look to see an increase in participation as the season progresses.
"The growth in the sport at a university level is incredibly important and a high priority for England Touch, with players from the circuit both past and present playing crucial roles for England Opens teams this year at the Touch World Cup in Malaysia.
"Over the next few rounds we can expect new teams to be entered as well as established clubs entering additional teams. Durham's efforts were rewarded this weekend with their first piece of silverware after joining the series at the back end of last year which is fantastic to see. Their club serves as a perfect example to any perspective new teams on how to be successful with only a few competitions experience under their belt.
"Congratulations to Exeter 1s on taking home the Cup trophy in an exciting final. The Hawks put up a valiant effort and will certainly be eager to regain control of the series at the next meeting in Cambridge.
"I'm excited for the second round and I wish all teams the best of luck in preparation over the next three weeks!"
A special congratulations to Mayleen Sabathier and Brandon Oon who collected MVP awards for their performance throughout the day with Exeter 1s.
Rita Shevchenko was also awarded the MVR award and organisers would like to thank all referees who came along and helped the day run so smoothly.
The Uni NTS moves to Cambridge on November 9th, where it is hoped more universities will join the competition.
CLICK HERE for a full list of results from Round 1.