Bournemouth hosts Olympic Touch Event
Bournemouth and Poole Touch Group were delighted to welcome over 100 players to their "Olympic" themed Touch event last Saturday to mark the launch of their England Touch Affiliated group that
offers an all inclusive minimal contact sport for all.
The community sports festival ran from 9am- 6pm at Iford playing fields thanks to the support of Bournemouth Council's Parks Department and the very kind support of Graham Donaldson, the President of East Dorset RFC.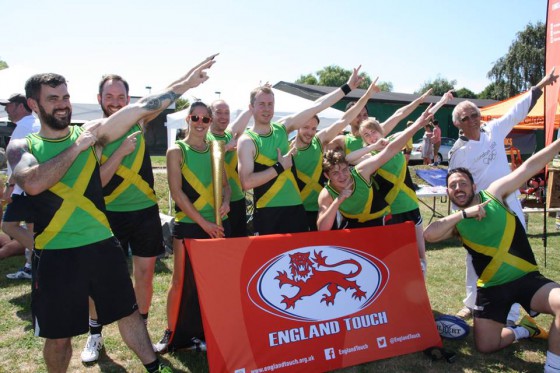 Jason Cunningham, event Co Organiser and England Touch Regional Development Officer commented,
"Allan Reed and I have been running Touch events in the area for more than 5 years and after the success of our Beach Touch and Rugby World Cup themed event in 2015, we could not resist running an Olympic themed Touch event. The purpose of the event was to celebrate the forthcoming Olympics, unite local rugby players and to celebrate the success of our local touch players who have embraced Touch, made Regional and also the National Teams. Several of our Bournemouth "Titans" Touch players recently represented England at the European Championships and won Gold and Silver Medals."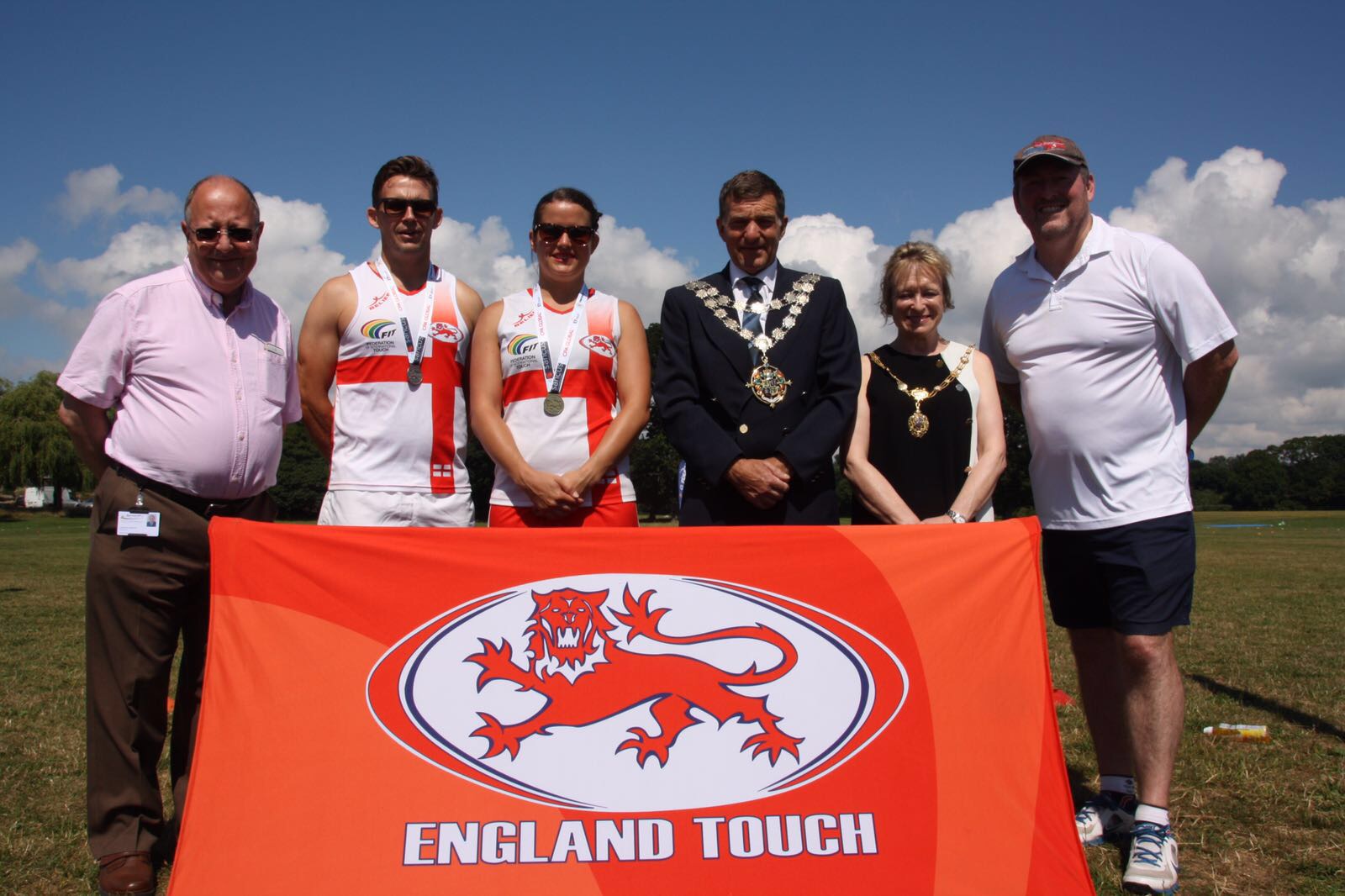 The organisers reported that the players were thrilled to receive a surprise visit from 2012 Olympic Torch bearer in the form of Mr Keith Simmonds, MBE, who posed for photos with the teams. We also had the company of Councillor Lawrence Williams, Cabinet Member for Tourism, Leisure and the Arts and were honoured to receive a very special visit from The Worshipful, The Mayor & Mayoress of Bournemouth, Councillor & Mrs Edward J Coope as our VIP guests.
The Mayor and Mayoress received a royal welcome with 3 cheers, as they were introduced to Founders, England Touch players, local players and service men from the Royal Army all forming part of our super Bournemouth Touch Group.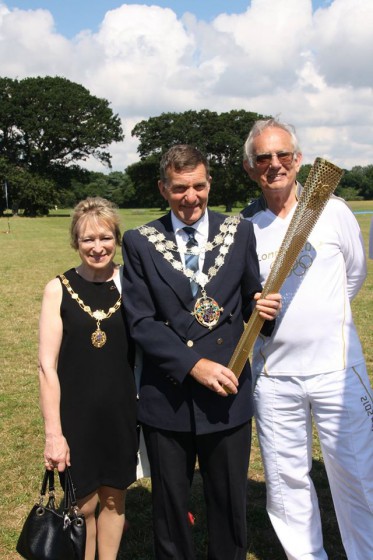 The Mayor addressed the group of Olympians commenting on his love of sports and his focus to support Health & Well being and community sports events in his year of office.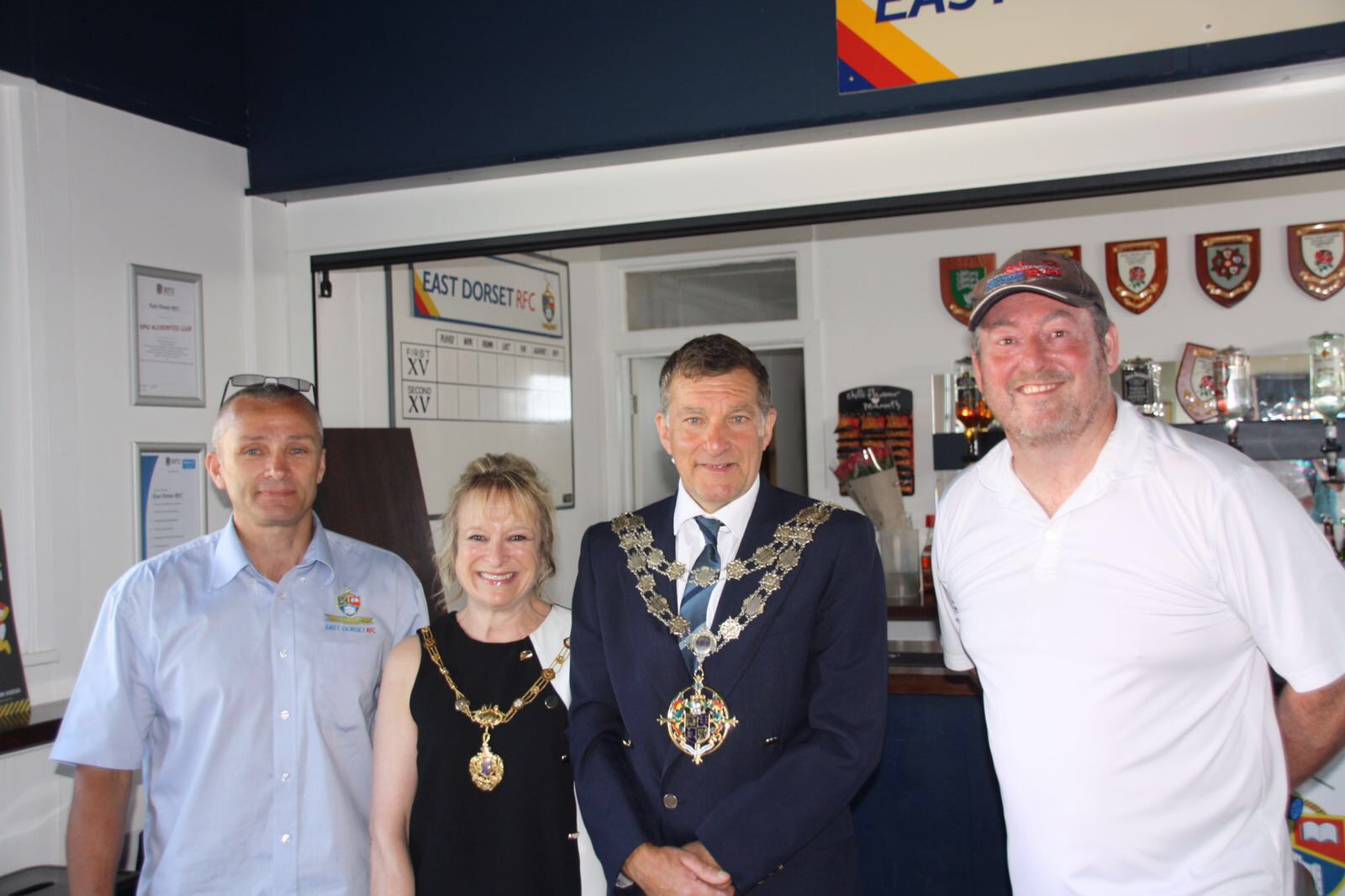 A donation was made to the Mayors Trust Charity for the parks and flowers presented to the Mayoress as a sincere thank you from the event organisers.
Allan Reed Co founder of Bournemouth and Poole Touch commented that the event was a huge success.
For anyone male or female over the age of 16  interested in trying Touch this summer in the surrounding areas, please contact us.