REVISED COACHING COURSES 2013
Due to unforeseen circumstances beyond our control, some of the original coaching courses have been postponed. The new dates are below and we're full steam ahead!
Registration for the coaching courses is now open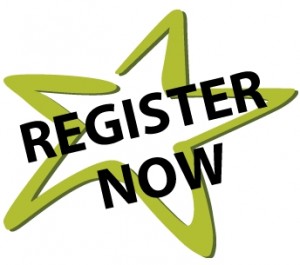 There are limited spaces on all courses and places will be allocated on a first come first served basis.
Please download, complete and submit your application to Development@englandtouch.org.uk, to secure your place.
Application form
ParticipantRegForm_2013
What/Where/When
What: Intermediate / Level 1 Coaching Course
When: 19/20 July
Where: Oxford
Duration: 10hrs
Friday 19th.   19:00pm-20.30pm
Saturday 20th.  10:00am-16:00pm
Sunday 21st.  10:00am - 12:00pm
Cost: £50
What: Intermediate / Level 1 Coaching Course
When: 3rd / 4th August
Where: London
Duration: 10hrs
Saturday 3rd.   10:00am-16:00pm
Sunday 4th.  10:00am-16:00pm
Cost: £50
n.b. All costs include: All course materials, light refreshments
Course Information
Introductory/Community Coaching Course
Entry Requirements – None
Coaching Topics Include:
Info will be available shortly...
Intermediate / Level One Coaching Course
Entry level course for anyone wanting to start coaching and learn more about the game of Touch. Aimed at current and potential community school, club to regional coaches.
Entry Requirements – None
Coaching Topics Include:
Introduction to Coaching
Role of the Coach
Individual skills
Sub Unit Skills
Improving Performance
Fitness for Touch
The Junior Athlete
Team Skills
Game Sense
Planning
Sports Safety and Injuries
Rules of Touch and the important Practical Observations & Assessments
Course Assessment
Course Work
Rules examination
Course participation
Practical Coaching – assessed on course
Advanced / Level Two Coaching Course 
Advanced Coaching for those with good knowledge of the game and coaching experience. Aimed at the elite level of the sport.
Entry Requirements - Level 1 coaching qualification required*.
*Experienced Touch players with teaching or coaching qualification may be eligible for dispensation from the Level 1. However, this is not advised.
Coaching Topics Include:
Planning for Touch
Risk Management
Coaching Better
Functional Anatomy
Principles of Training
Speed, Strength
Flexibility and Power Training
Growth and Development of Touch Players
Nutrition, Building a Better Team
Sports Medicine
Managing People
Advanced Individual & Sub Unit Skills
Analysis of Individuals
Tactics and Set Plays
Team Analysis
Talent Identification, and Coaching for Varying Events
Course Assessment
L2 Home Study Workbook
Participation in Course
Presentation on Course
Practical Coaching (needs to be separately arranged, as per 1 & 2 below)
Assessment during Coaching Session
Assessment during Competition Match
Presenters Courses
This course prepares and assesses Level 2 Coaches to allow them to present and deliver coaching courses. Level 2 participants from previous years will be eligible.
Entry Requirements
Level 1 / Intermediate Coaching Qualification (allows you to present Introductory Course)
Level 2 / Advanced Coaching qualification  (allows you to present Intermediate Course)