England Mens 35s - Home Nations Champions
The men's 35s team had limited preparation time together before the Home Nations, there were some changes from the team that won the Euros in 2012, with a couple of players coming in from the 30s team and a couple of new faces.
Under the leadership and guidance of Mike Roa the limited time was put to good use with some great sessions that created a good team spirit and a basic game plan.  Awesome team management and organisation from Georgia before, during and after ensured that we were as prepared as possible.
Scotland
The first game was against a well organised Scottish side with both teams keen to start the campaign off on winning ways.  Unfortunately for them this game belonged to 'Team Hobbit' – Nathan Joyce and Travis Kenny, 6ft 2in. (combined) of Touch playing prowess.  Travis was the first to score, diving unnecessarily and shouting out like an American football player winning the Superbowl as he did so.  Later in the game Nathan broke away and ran nearly the length of the field to score and secure the win, lack of discernible wind resistance at 2 feet off the ground is likely to have played a big part in this.
England 4 – Scotland 3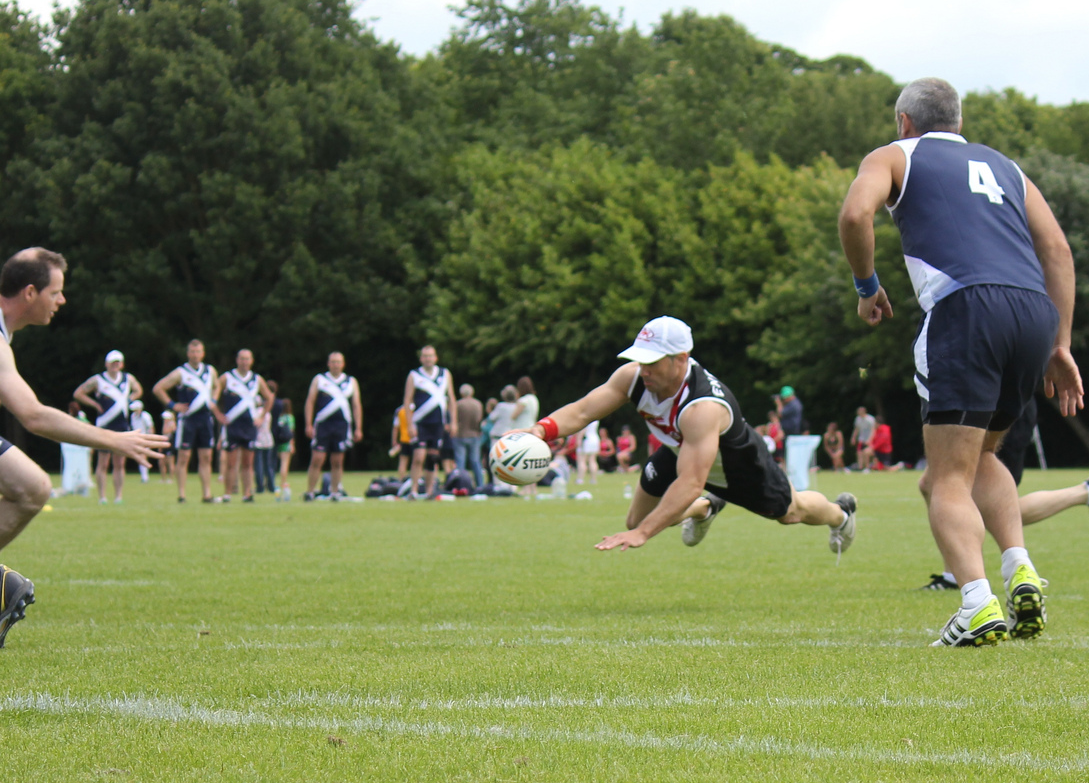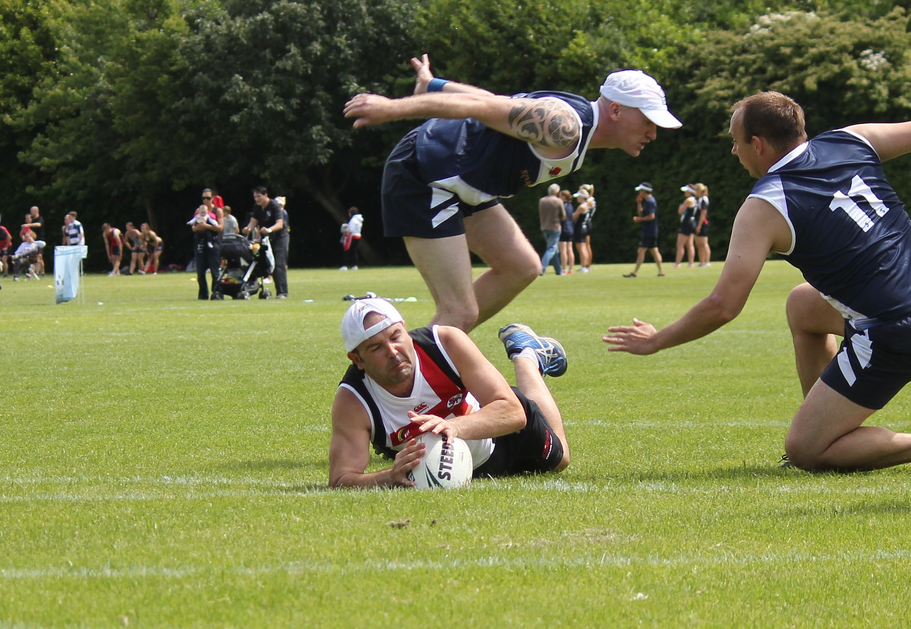 Wales
With only 2 games on the first day it was important to follow on from the winning start.  Wales were very strong and the first half was incredibly even as the sides traded scores.  Eventually in the second half England pulled ahead and once there, played some great touch to run out comfortable winners.  Highlights of this game were a hat-trick from Sefo Bareinrseeinaeyafsybigafbnuainfdafjdejavu and some 'fierce' defensive work keeping Wales penned into their own half from Bruce Kirby.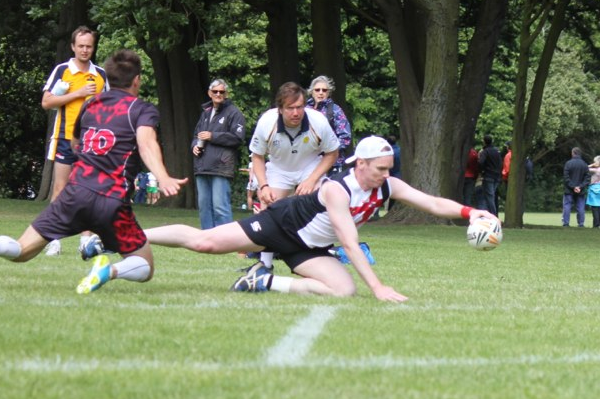 England 10 – Wales 5
Ireland
The first game of the second and final day was against Ireland, a bit of an unknown quantity Ireland played very well and in defence England let themselves down, conceding too many scores initially.  The second half was better and England finally worked out how to score but, this was too late and this resulted in a loss.  Not a good start to the day but, spirits were kept high by Mike Roa reapplying fake tan, Travis looking through pictures of himself on his iphone and Russell staying out of the sun.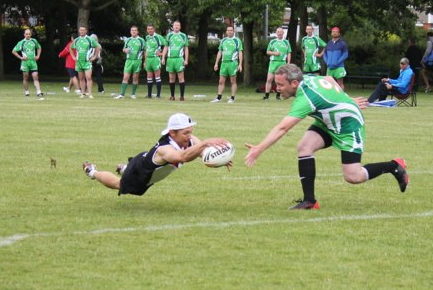 England 6 – Ireland 8
Semi Final vs Scotland
Having qualified first in the group England were up against Scotland again for a place in the final.  This game saw someone not only fall for one of Russell's ridiculous dummies but, then Russell sprinting (sort of) the length of the pitch to score it, fantastic stuff that set the tone for the game.  Reports that this was the last time Russell has run that far and that fast since have been greatly exaggerated.  Scotland came back to draw level but, England were able to stay on top and secure the win.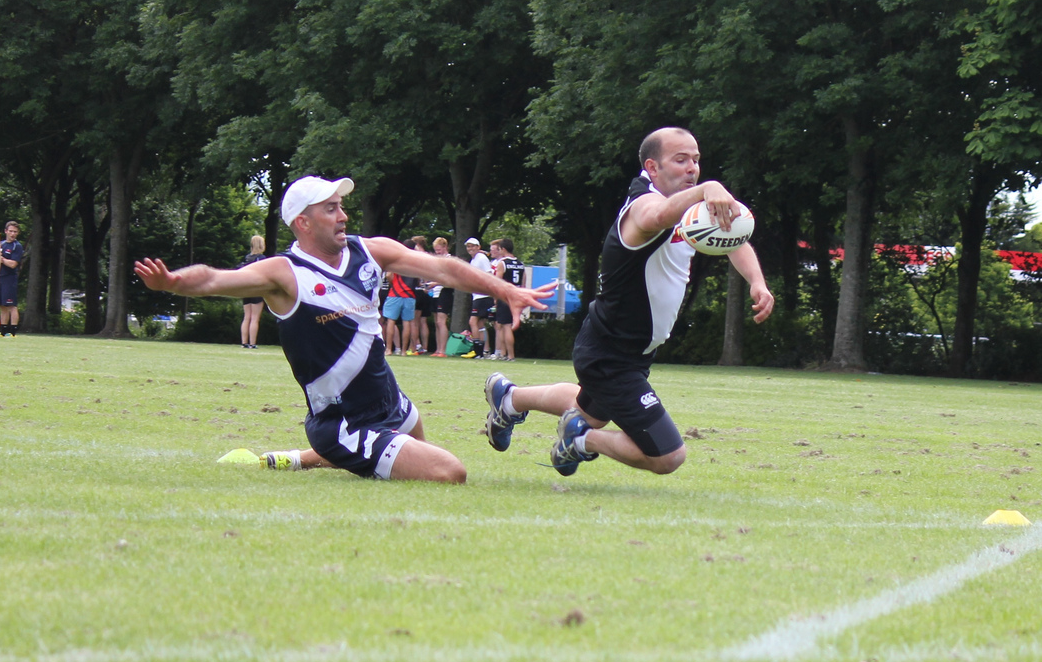 England 5 – Scotland 3 Final vs Wales
Facing a Wales side desperate to avenge the earlier loss meant a very cagey final with both teams a little nervous and lacking a bit of fluidity.  Things were very tense through the game but, England were able to get 1 score up by the end – Duncan's 'burrowing towards the line' technique finally paying off and we held on for the victory.
England 4 – Wales 3
There is still a lot of room for improvement, despite having the best record in the category and the victory the score difference was pretty low, so lots to work on before the Euros.  Overall a very enjoyable weekend and everyone was elated to have won the title... But for now.. Party time!
Stats (http://internationaltouch.org/home-nations-2013/fixtures-results/)
Top MVPs were Mike Hills and Travis with 5 each, second were Steve Cleary and Mike Roa with 3.
Top scorer was jointly held by Mike Roa, Sefo & Neil with 4 each.
Top 'Hard Toucher' was Justin, who was penalised at least once per game for the first 3 or 4 games!