EWO - Home Nations
2013: Not the year of the EWOker
Never before had the term 'England Women's Open' been more apt: With 6 new caps joining the 10 retuning players; ranging from one who'd taken time off school to one who'd pulled on the white and red more times than Jonny Wilkinson; we had a true mix of youth, agility and experience in the side representing EWO at Home Nations in 2013.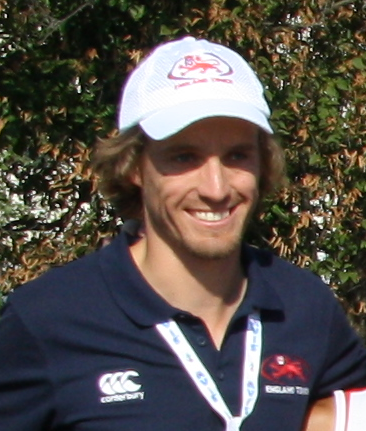 This year saw us again in the safe hands of our Euro's tournament winning coach, Tim Osborne (BKA: Newbie) who has the ability to energise and corral any team into action. We knew it was going to be challenging to come away from this tournament with the trophy tucked under our arms; being defending champions for a sporting tournament isn't always a blessing (just ask Serena or Novak), but we were headed for Dublin via gate 684 with Ryanair and up for the fight.
Although not a long campaign leading up to Home Nations, as a team we felt that by convincingly beating the Men's 35s in a 3 on 3 drop-off during training at Nottingham, we'd had about as good a preparation as we were gonna get... and it was good, real good.
Our competition this year included the home countries of Ireland, Scotland and Wales and the tournament structure included a round game against each with a semi final followed by a final.
Day 1
V. Ireland - we took this game 15-1 and it was a great start to our tournament and great to finally put all of our training into practice.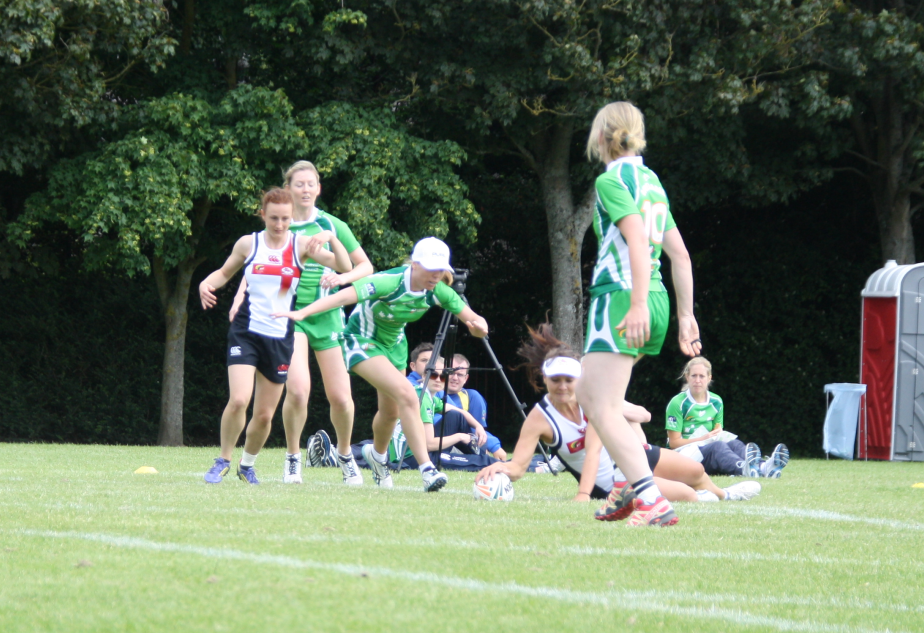 V. Wales - this game was going be tough. With Wales being our most competitive opponents in the northern hemisphere, we went down 5-6. There was no doubting our ability to score against Wales in this game, however they came out firing and two late tries in the dying minutes saw then put on one extra.
Day 2
V. Scotland - After our loss on the previous day, we were leaving nothing to chance and played smart touch against a solid Scottish side, coming away victorious 9-3.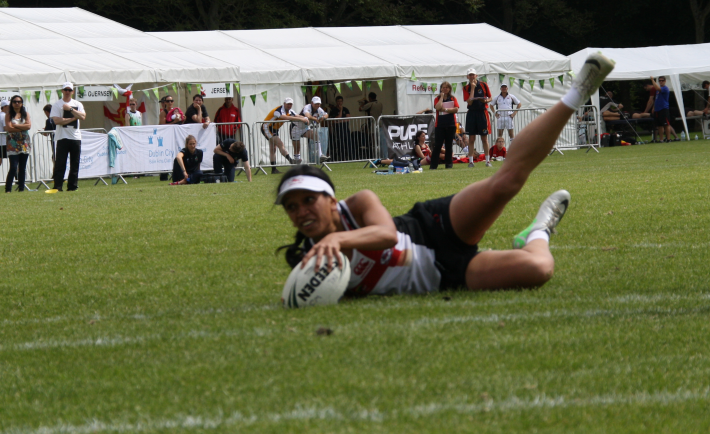 Given the results of the previous day and a half, our semi final to win a place in the final was against Scotland. It's fair to say that Scotland was not giving up easily and the game was won through our determination and ability to complete the opportunities we created through rucking and field position. We won the game 13-3, bettering our result against them from earlier in the day.
Finals
V. Wales - Not for the first time, nor likely the last, we were therefore up against Wales in the final. With everything to gain, the Welsh team were clearly channelling the Lions' success.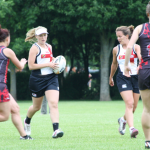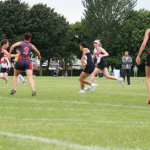 They finished strong in what was an incredibly close game winning 3-2. Their elation, our disappointment, but with so much learnt and so much to build on, we needn't drop our heads too far, it's never over!
And besides, although no victory trophy, we certainly nailed the fancy dress.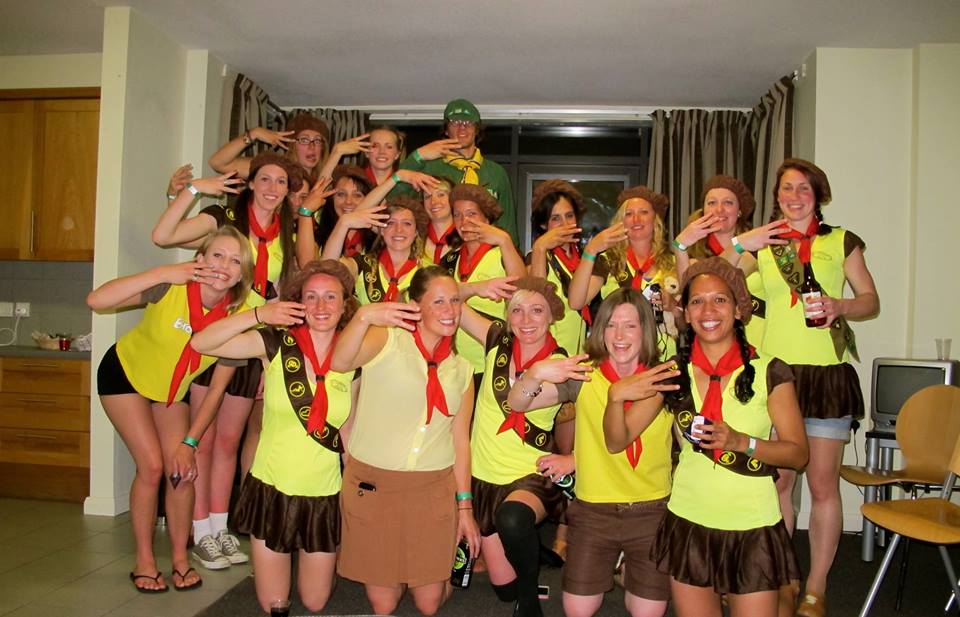 To newbie our coach; your guidance, leadership, knowledge and ability to coach others of this, is excellent. The time and energies you've once again contributed to the Women's Open side is appreciated and something to aspire to. Thank you for being patient and never once doubting the successes we created.
A BIG thanks goes to our super awesome team manager Crystal. You'd think managing a team of clear thinking, intelligent young women would be a pleasurable task...we think it's fair to say that between the vacant blonde moments and managing Zan Hudson, she had her work cut out for her. We'll leave it to Crystal to advise whether she found the role rewarding and horizon broadening, but suffice to say she would be worthy of a sterling reference for her future pursuits.
With a team comprised of ageing experience and spritely youth, our team physio Ben had a range of complaints and ailments to contend with. He did this with true professionalism and limited jokes about us perhaps giving thought to retirement. Thanks Ben, knowing we had you on our sideline was comforting.
On behalf of all the EWO ladies, a final well done and thank you to all the England players, coaches, managers, medical staff, supporters and organisers for your support leading up to and at the tournament. The experiences we create for each other is afterall, why we play this game.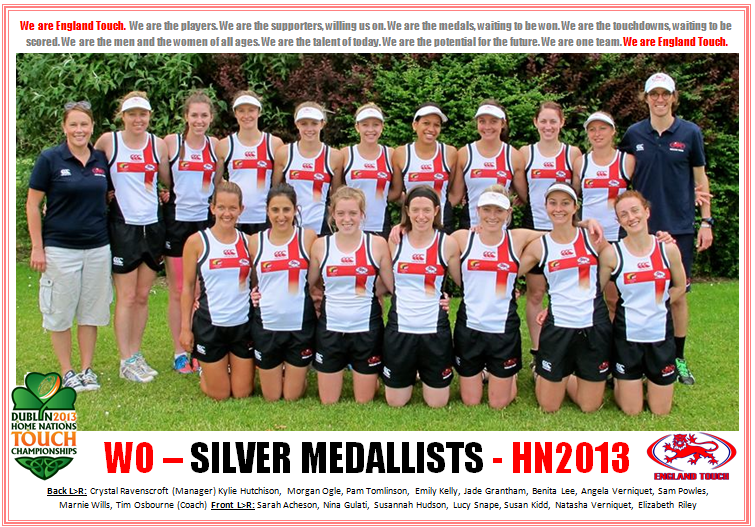 Angela Verniquet, Benita Lee, Elizabeth Riley, Emily Kelly, Jade Grantham, Kylie Hutchison, Lucy Snape, Marnie Wills, Morgan Ogle, Natasha Verniquet, Nina Gulati, Pam Tomlinson, Sam Powles, Sarah Acheson, Susan Kidd, Susannah Hudson.
Coach - Tim Osborne.
Manager - Crystal Ravenscroft