Oxford take the Cups, Turtles and Vikings the spoils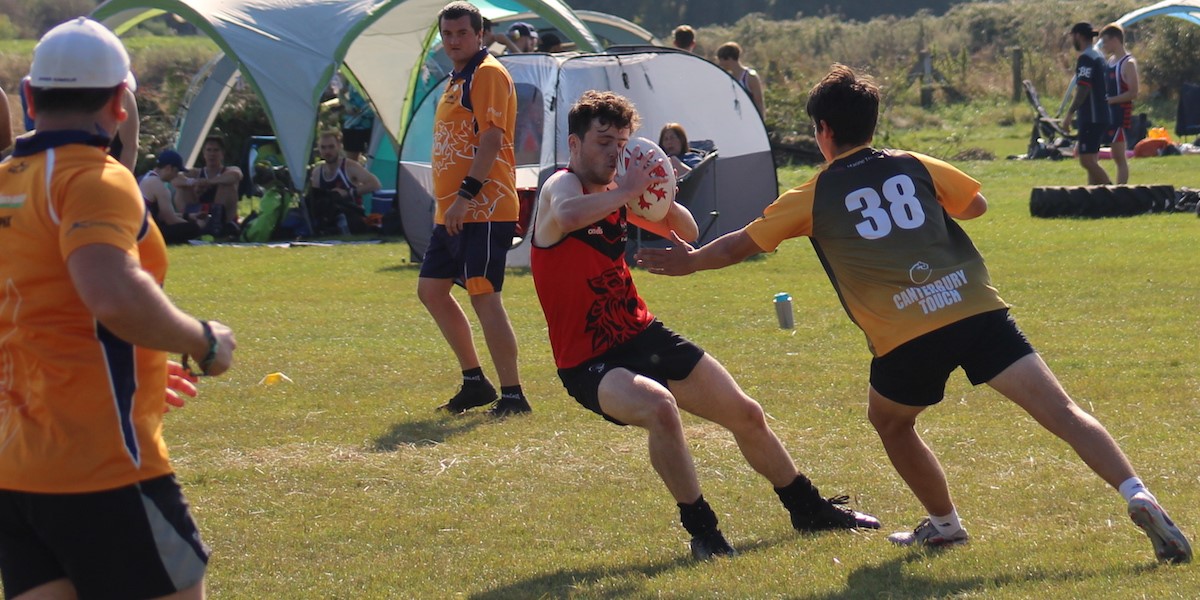 Oxford had an excellent day in the second round of the 2021 Emerging Men's and Women's National Touch Series, winning both the Men's and Women's competitions, but it was the Round 1 winners, Turtles and Thames Valley, who took home the overall Series titles.
As in Round 1, the race for the semi-finals was about as tight as it gets, with both pools decided only on try difference and all four teams – Turtles, Oxford, Chester and Canterbury – all finishing on 13 league points.
Both semi-finals were also competitive, with Oxford and the Turtles winning by two tries each, and then the final was even closer, with the men in blue overcoming the London outfit 6-5.
However, by virtue of reaching the final this time and Oxford having finished outside the top two in Round 1, the overall title headed to the capital, the Turtles having capped their debut outing in the NTS in the best possible fashion.
On the Women's side of the day Oxford and Thames Valley drew their game, but with Oxford winning the rest of their matches and the Vikings losing against Bristol, it was the women in dark blue who finished top of the pile in the round robin competition.
However, with Thames Valley finishing second this time and first in Round 1, and Oxford having finished third on opening weekend, it was the Berkshire outfit who ended at the top of the overall standings.
The Men's and Women's NTS now switches to the Elite clubs, with tournaments in Horsham on Saturday, October 2nd, and Oxford on Saturday, October 16th.