University NTS taps off new era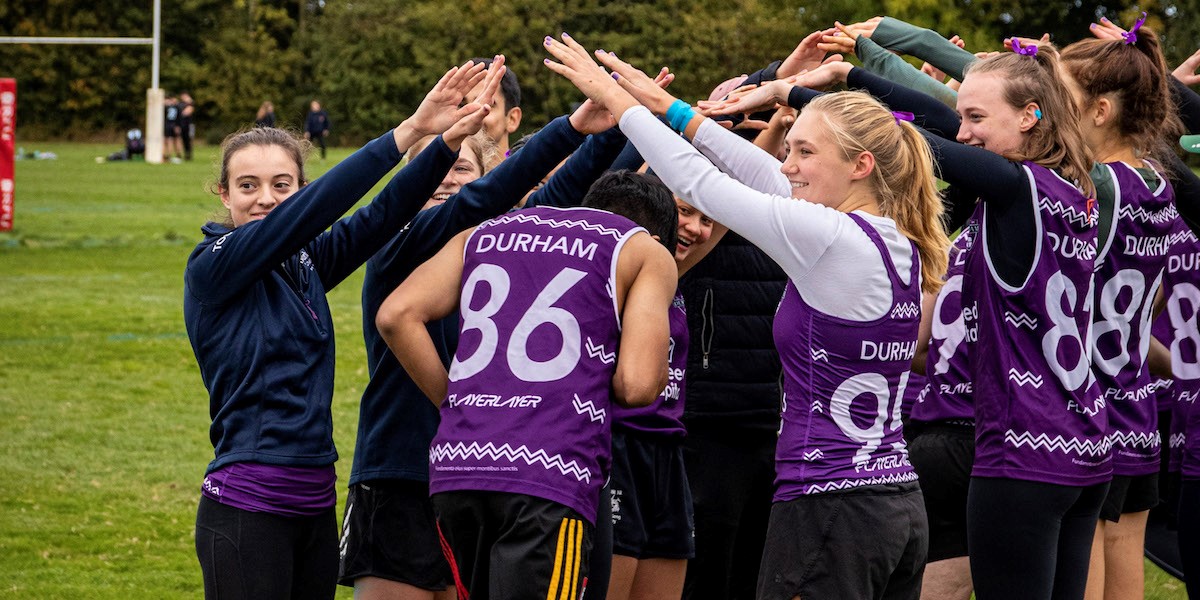 Saturday sees the University National Touch Series enter a new era with the first regional tournament at this level.
University Touch has expanded rapidly over the last few years, and pre-pandemic tournaments were regularly attracting around 30 teams. To give more teams from more universities the opportunity to experience the NTS England Touch introduced North and South tournaments for the 2021/22 Autumn Semester, which will be followed by three national tournaments in the Spring Semester.
Sedgley Park RFC hosts the first North tournament with 10 teams coming from as far afield as Loughborough and Edinburgh to greater Manchester. Seven universities are represented.
Loughborough and Durham both had impressive days in the social Men's and Women's Uni NTS in Banbury a couple of weeks ago, with the Midlanders finishing third in both competitions and Durham finishing fourth in the Women's and seventh in the Men's.
But Cambridge won the Women's Plate and Birmingham pushed Durham all the way in the Men's, so this could be a very competitive day in Manchester.
The teams have been divided into two pools of five for a morning round-robin.
The afternoon will see teams 1 and 2 from each pool go into the Cup, 3 and 4 go into the Plate, and the remaining two teams face off in a play-off.
The action taps off at 9am with the finals at 3:40pm.
CLICK HERE to see the full fixture list.
POOL A Loughborough 1, Cambridge, Birmingham, Leeds 1, Durham 2
POOL B Durham 1, Edinburgh, Loughborough 2, Nottingham Trent, Leeds 2