Community Coaching Course | Teaching Touch Rugby in Primary and Secondary Schools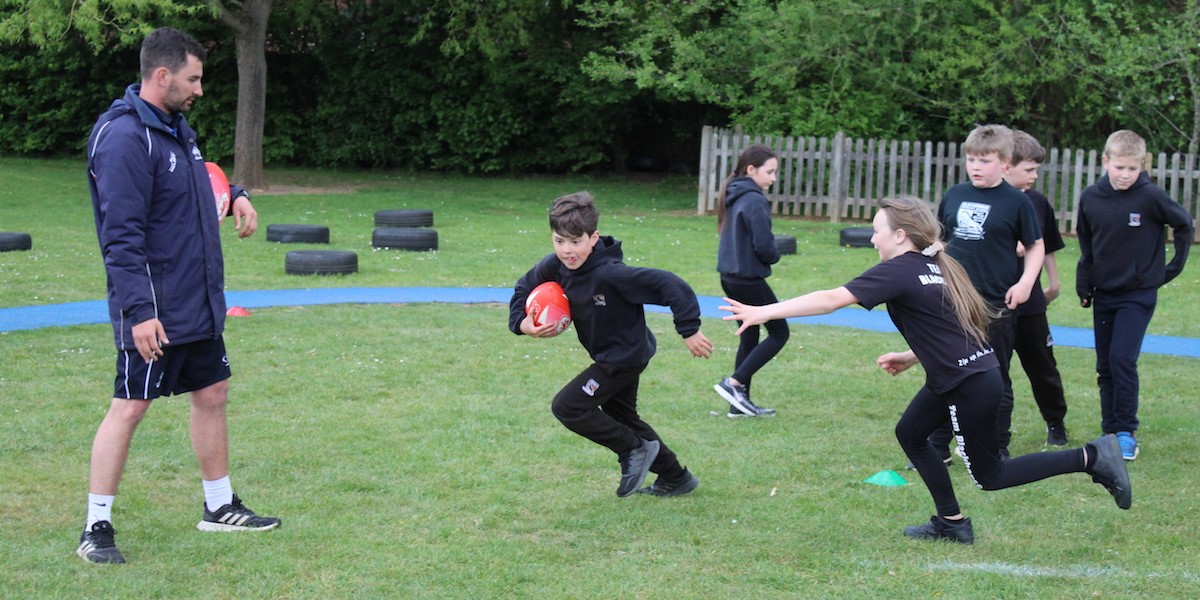 The England Touch Association is launching new Foundation Level coaching courses to give both primary and secondary school teachers the knowledge, resources and ongoing support they need to develop a Touch Rugby offering at their school.
These new courses, the first of which will be held in mid-May, have been developed as part of the England Touch Association's 'Growing the Game Strategy in Schools', and in response to an increasing interest in minimal-contact rugby options in schools, either to complement existing rugby programmes in the Winter Term or as a new Summer Term invasion game.
The development of these courses has been undertaken in conjunction with a strategic working group and teachers' focus groups, which were formed to discuss the development of a comprehensive schools programme.
Each course lasts two-and-a-half hours and is supported with resources for a six-week block of lessons
Topics covered in these courses include:
A new game format for younger children, called 'Super 6s'
The 'Super 6' skills for Touch Rugby
How to teach Touch Rugby in schools
Introduction to the resources which you can then use in your own schools, which you will be sent afterwards
Following the course, teachers will receive a community coaching course certificate and, following completion of the six-week block of lessons and a feedback survey, will also receive access to additional resources.
The cost of this course is £30 per teacher (with a 20% reduction in overall course fees for bookings of five teachers or more from the same school).
England Touch members get a £5 discount.
Course dates are below but we may also be able to run bespoke courses if there is sufficient demand.
Teaching Touch Rugby in Primary Schools (7:00pm-9:30pm)
Mon, May 17th
Tues, May 18th
Weds, May 19th
Thurs, May 20th
Teaching Touch Rugby in Secondary Schools (7:00pm-9:30pm)
Mon, May 24th
Tues, May 25th
Weds, May 26th
Thurs, May 27th
To book
England Touch members
Log into your online membership HERE
Click on 'Events and Courses'
Click on 'Coaching Courses'
Click on 'Foundation'
Choose the date and pay
Non-England Touch members
CLICK HERE and choose the date
If you have any questions regarding this course, please contact Sammie Phillips, National Development Officer: sammie.phillips@englandtouch.org.uk