Development National Touch Series Round 2 preview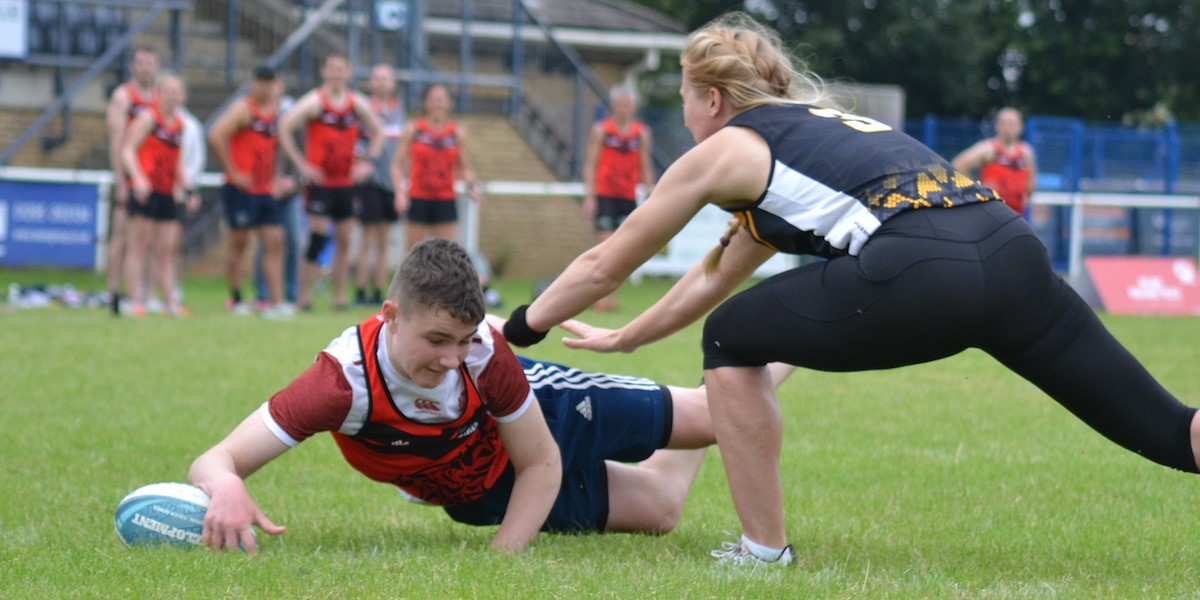 The Development National Touch Series heads back to Banbury this Saturday, July 10th, for Round 2.
Cheltenham Tigers and EY London Vipers will be the teams wanting to build on their good showings in Round 1, but there are a few other clubs to watch out for, not least Yorkshire Thorns, who are making their first appearance in the Development NTS in 2021.
Other teams to keep an eye on include PFT Touch Rugby and Bristol Jets, who both impressed last time out, and Galaxy London, who will have a tasty London derby against the Vipers in the pool stages.
Pools have been drawn based on the finishing positions in Round 1, and the morning's live streaming slots have been allocated so that by the time it comes to lunchtime every team who has been in both Rounds 1 and 2 will have been shown at least once.
The tap off for the first game will be 10:00am, with a slightly extended lunchtime to allow for the afternoon to proceed smoothly!
POOLS
Pool A Cheltenham Tigers, Chester Wild Cats, CSSC London Eagles, Camp Hill Steelers
Pool B EY London Vipers, Galaxy London, Horsham Tigers, Cheltenham Jaguars
Pool C PFT Touch Rugby, Oxford Touch, Havering and Essex, St Albans
Pool D Bristol Jets, Banbury Saxons, Warwick Knights, Crewe and Nantwich
Pool E Manchester Chargers, Nottingham Outlaws, Wigan Spartans, Peterborough
Pool F Exeter Eagle Owls, Yorkshire Thorns, Norwich Rebels, Thames Valley Vikings
CLICK HERE for the latest league standings and a reminder of how points are allocated.
CLICK HERE to see the full match schedule across all six fields!
Morning live stream fixtures
| | |
| --- | --- |
| 10:00 | Nottingham Outlaws v Peterborough |
| 10:30 | Yorkshire Thorns v Thames Valley Vikings |
| 11:00 | PFT Touch Rugby v St Albans |
| 11:30 | Bristol Jets v Crewe and Nantwich |
| 12:00 | CSSC London Eagles v Camp Hill Steelers |
| 12:30 | Horsham Tigers v Cheltenham Jaguars |
Afternoon live stream fixtures
| | |
| --- | --- |
| 13:45 | Plate QF |
| 14:20 | Cup QF |
| 14:55 | Plate SF |
| 15:30 | Cup SF |
| 16:05 | Plate Final |
| 16:40 | Bowl Final |
| 17:15 | Cup Final |
Enhanced Covid protocols
All participants – players, coaches, referees, staff – are reminded of the enhanced Covid protocols, included recommended lateral flow tests.
CLICK HERE for more information.