Club spotlight | Wellesbourne Ladies going from strength-to-strength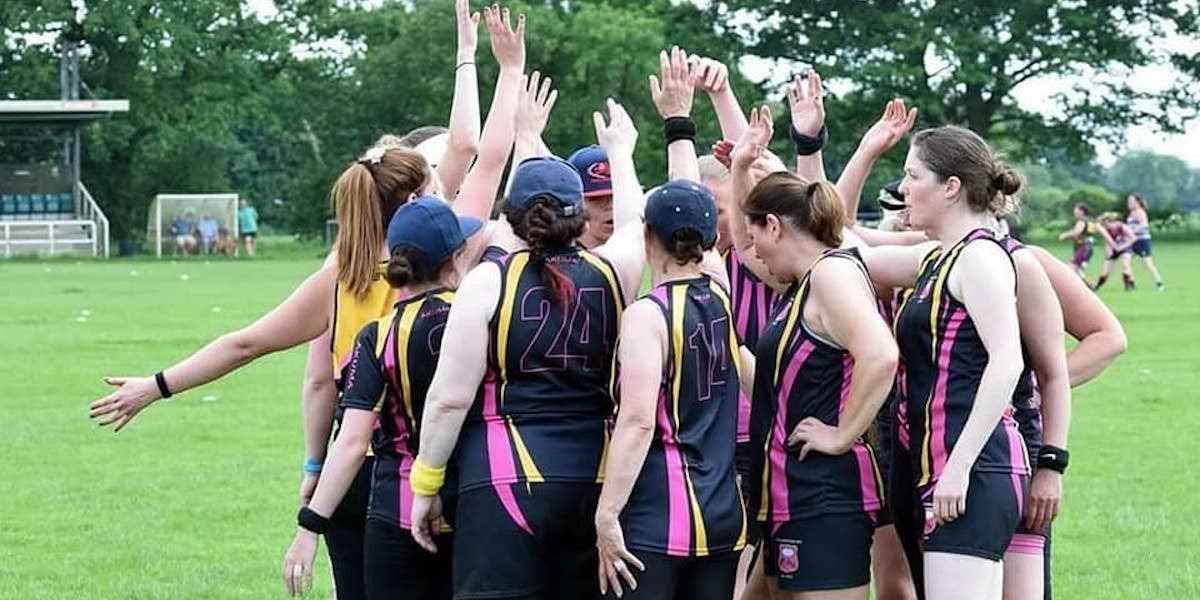 There has been a spike of activity at Wellesbourne RFC over the past few months – and all of it on the field! The Ladies Touch Club based at the club has been attracting new members and forging links with other England Touch clubs within the area to become a big success story. Claire Davis tells us more…
'Back in 2012, the WAGS of Wellesbourne RFC men's team learned to play Tag rugby for a charity game against the men who were dressed in wellies and dresses.
'After four months of training together, we decided we loved our team and wanted to continue after that initial charity match. We found a local ladies Touch league and decided to convert to Touch. Since then we haven't looked back, and Touch has made a massive difference in our lives as we've travelled the length and breadth of the country, and in some cases, the world, to play.
'We have seen a lot of women, especially from a team sport background, join the team. Some have come from full contact rugby, football, netball or hockey backgrounds and wanted to try something different where there is minimal impact and get back to doing something competitive.
'As with any club, some people just want to get fit and make some new friends, some people want to be more involved in a form of rugby. We've recruited through a variety of avenues, from free taster sessions – more than 20 people turned up in the January rain, and seven of them are now full club members – through to word of mouth and proactive social media postings to accosting other mums in the playground!
'Over the years we normally had 15-20 registered players each season. This year our club membership has almost doubled to 39. Our youngest player is 14 and our oldest player is 58 years young.
'Although we do have a mixed O2 club section, we do act independently. We have an incredibly passionate, devoted and hardworking team running the club who have become close friends. We are all committed to building our club and dream of setting up a junior girls section in the near future.
'We are dedicated to offering our community a club, which attracts girls/women of all ages, an opportunity to join a fun social team, where they can learn a new sport in a ladies only environment. We want women to know that it is never too late to learn a new sport and help build their confidence and fitness.
'As time has gone on we have made it a priority to have strong links with other clubs in the area.
'After Revolution set up as an Elite club in the Midlands, offering an opportunity for players in the region to progress, we identified as being one of the foundation clubs in the hierarchy to support this pathway.
'We also work really closely with Warwick Touch, sharing coaches and many players. As we are a single-gender club, generally this offers ladies more action on the field and an opportunity to play in mids to help build their confidence. We also signpost players who are eager and keen to progress their skills to both Warwick and Revolution, who compete in the various levels of the National Touch Series.
'We have a lot of ladies join us who have little to no experience of playing Touch or contact rugby so we focus on offering our players coaching on building core skills such as passing, learning the rules and basic drills. Building this strong base of skills has led us to win the Midlands North East Ladies Touch League in 2019.
'Our club ethos of having a positive, inclusive and supportive environment that encourages everyone's abilities has been key to our growth.'