Club spotlight | ECFB building on social Saturdays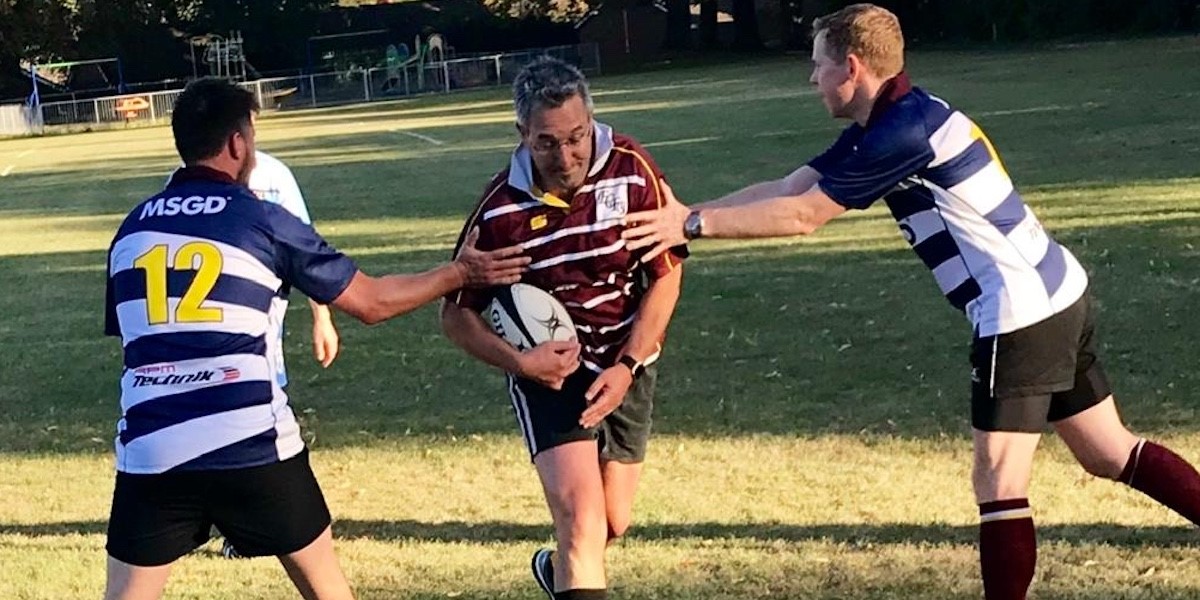 ECFB, based in Tring, Hertfordshire, is one of several clubs to become newly-affiliated to England Touch since the sport returned to play in September. Nick Brown from the club tells us their story.
'We've been an informal group of older former rugby players and friends who have been getting together for a couple of years now for the fitness and mental health benefits of group activity. To fit around family life the group meets early on Saturday mornings – hence our name 'Egg Chasing For Breakfast'!
'There are now more than 20 of us in the group. We've also spun out into other activities such as Pilates, to further help those with health issues, and we've got strong relationships with local businesses who support us, and vice versa.
'We had entered teams into summer Touch tournaments organised by the local rugby club, but had never considered formalising the club until we started looking for guidance on the best way to keep everyone safe through Covid-19.
'We were so impressed with the materials and guidelines from England Touch, and just how easy it was to set-up, that we decided to formalise the group and form a proper club.
'It's actually been a really positive process and members of the group have enjoyed stepping up to roles and volunteering to run things in line with the guidelines - it's brought the membership together and there was a real sense of pride at our first session back (some observers actually thought the quality of Touch rugby was a little higher too!).
'Seeing on the website the competition structure, and that there is another club 15 miles away, has also awakened the competitive spirit in some of our members - I can see us getting involved more in that side in the future too!'