Loughborough UTS
Loughborough University won their second successive Universities' Touch Series tournament this weekend, beating a strong University of Bristol team 5-4 in a drop off in the final. The hosts were forced to work hard for their tournament victory and were close to losing before they scored an equalising touchdown in almost the last play of the final to take the game to a drop off, which finished with 3 players from each team on the pitch.
Loughborough had come second in Group 1 and progressed to the final after beating Group 2 winners, and runners up at the first UTS tournament, University of Exeter 2-0 in the semi-final. Meanwhile Bristol, who had topped Group 1, edged local rivals University of Bath 4-3 in the other semi-final to set up a thrilling final, which saw a re-run of an earlier pool game, where Bristol had taken the win 5-1.
In the plate final Exeter 2 beat Loughborough 2 4-2 in a high scoring and very entertaining game. UTS debutants Oxford University were victorious in the spoon final, overcoming Bristol 2 3-2.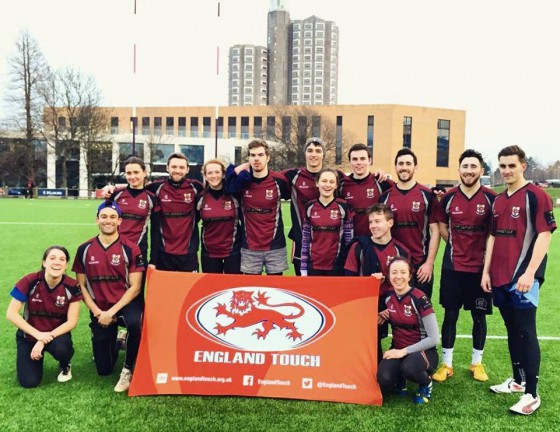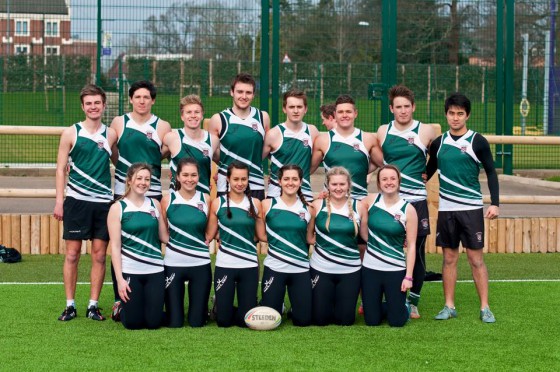 Overall the tournament was a big success, there was some of the highest university-level touch ever seen in England on display and the day was very well organised by Loughborough University.
A big thank you is due to the Loughborough committee for organising the day, and to the two full-time referees who officiated throughout the day.
Attention now turns to the final tournament of the shortened UTS series, which is being hosted by the University of Bath on the 19th of March. Expressions of Interest are now open through the link below:
Check out the promotional video below:
https://www.youtube.com/watch?v=HLhwcpGvfx4&feature=youtu.be
#EnglandTouch #UTS