Men's 40s take Gold at HN2013
England 40's travelled to Dublin with high hopes of success, having finished as runners up in the European Championship 2012. The bulk of the squad remained, as did the experienced coaching team, but there was strong competition for every position. The preparation and training was extensive and thorough and we could not have been better prepared. Huge dedication was shown by all of the squad.
Day 1 - Game 1 (Simon Yarrow Trophy)
England 5 - Scotland 1
England started the game fast and took and early lead, the Scots played a very narrow game and we were able to exploit this on the wings, with new cap Paul Ainscough quickly getting on the scoreboard.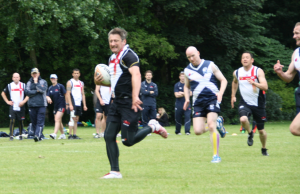 We were quickly at 3-0. Scotland came out stronger after half time but did not cause too many problems and England were to run out comfortable winners. This game had also been played in honour of Simon Yarrow and England retained the Cup previously won by the Men's 35's in Italy.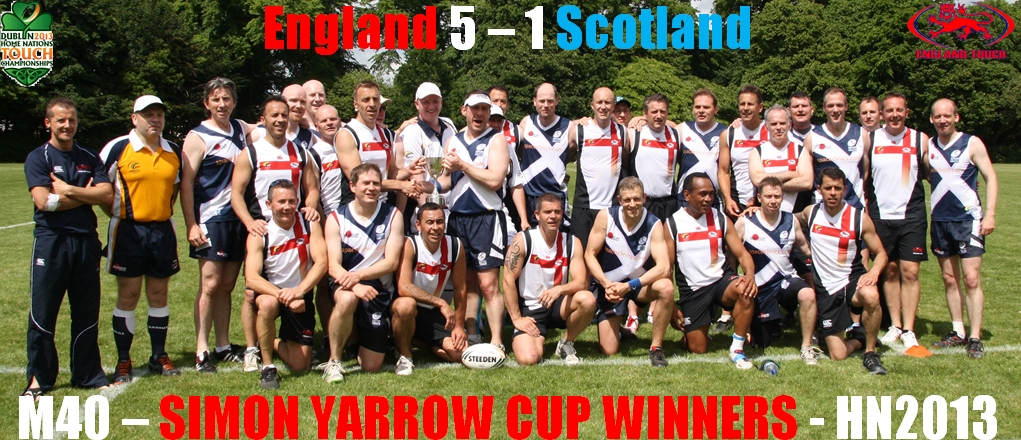 Day 1 - Game 2
England 4 - Ireland 2
England had both lost and beaten Ireland in the Euros, Ireland had many new players moving up from the 35's. England controlled the game from early on and could have won this game more convincingly. We finished the day with all objectives complete, two games played and two won.
Day 2 - Game 1
England 4 - Wales 4

This game was played very early on the Saturday morning, a wet morning. The game was fast in the early encounters and England soon took the lead. The Welsh relied heavily on one of their mids but our defence held firm and our driving and transitional play was excellent, we went into half time with a 3-1 lead. Wales came back strongly in the second half and levelled the game late on. This was an excellent and tight game and removed any complacency.
Day 2 - Game 2
England 4 - Scotland 3
After a long break we played Scotland in the semi's. Scotland had improved as every game had gone on, but in the first half it was business as normal for England with excellent driving play and set moves bringing a couple of scores for Alex Hughes. However, we were not able to kill the game and it lead to a tense last 5 minutes.
.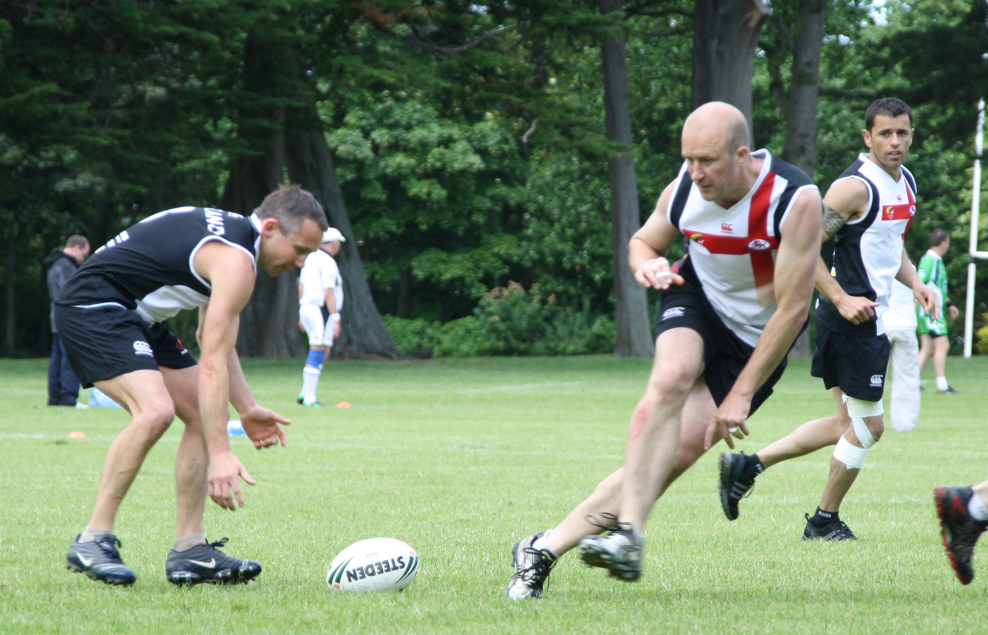 Day 2 - Game 3 - GRAND FINAL
England 8 - Wales 5
The Final and Wales a team we had never beaten. England had lost one winger to injury and then in the first exchanges lost Mark Swift to a broken ankle.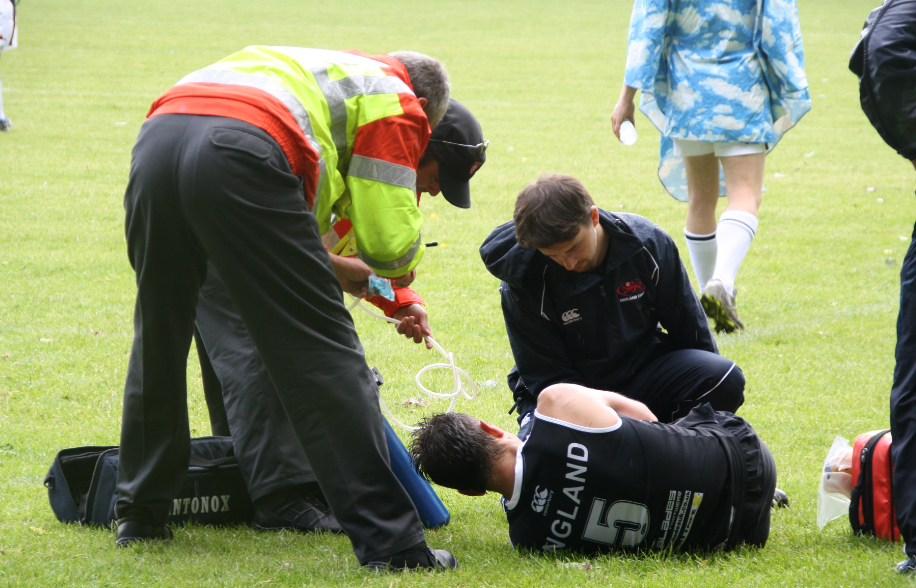 The first half was tense and every time England took the lead Wales hit back. It looked liked England would take a lead into the second half but a mistake on the hooter meant the scores were level at half time 4 - 4. Early exchanges  led to a score by each team, then England moved into another gear. England scored from the next re-start, Alex Hughes again, and then were relentless with blitz defence. All members of the team worked exceptionally hard in defence giving the Welsh no opportunity to score, then our driving play was of the highest standard. The second half display was some of the best touch ever played by England 40's and testament to the coaching of Steve Melling and Jeff Bimson. It was delight that the final hooter was sounded, a brilliant game played in a brilliant spirit between both teams. This game was particularly poignant for Pete Flanagan, Keith Dunleavy and Ian Moody, three survivors from the original mens 40's team. For these players it had been a long, and painful, journey to success. Winning the Home Nations was testament to huge commitment by all squad members, excellent coaching and improved fitness levels. This age group will continue to become more competitive and all of the squad look forward to fighting for their places in the Euros next year.
Finally Simon 'Sniffer' Witton was voted most improved player, very closely run by the tireless very fit  and excellent Piula Tuiono. Ian Moody was voted MVP by his fellow players, well done to all!