England Touch Referees at Home Nations 2013
For the astute amongst you, you may have noticed that England has been excellent in filling the shortfalls of the wider referee group who attended the Home Nations 2013 event.  The ETA supplemented and supplied 9 full time referees, our requirement was only 8.  A great achievement and testament to the work the association (under the guidance of National Director of Referees, Shelley Grace, pictured below) has been doing to expand our pool of referees.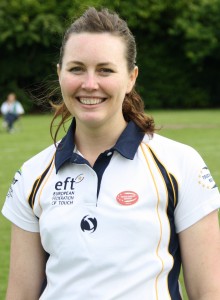 Members of Team Awesome (aka England Referees who headed to HN2013 ):
Gareth Hinds
Ian Syder
Nicolas Van der Ijt
Sarah Porcelli
Shane Hills
Shelley Grace
Stephen Dubreuil
And a special mention to:
James Shanahan (replacement for Robin Wylie who had to withdraw due to injury)
Matthew Walker (replacement for David Strawbridge from Guernsey who had to withdraw due to injury and only added to the HN referee squad at the last minute!)
Congratulations to Shelley, Sarah and Shane who were made Team Leaders at this year's Home Nations event – It just shows that the EFT has every faith in your abilities, just as do we!
For approximately half of the  England Referee contingent, heading to  HN2013, it was their first international event and for some, their first multi day tournament. Something we're very proud of and evidence that the referee pool in England is growing year upon year.
A huge thanks to all those England Touch referees who attended the training camps to assist the national teams, regardless of you attending the main event or not, this was all part of being part of the ETAs success!
Upgrades & Finals appointments
Congratulations to Nicolas Van der Ijt and Ian Syder on their upgrades to Level 3 whilst at the event! Well done and well deserved!
Congratulations to all the England referees who were appointed with a final on Saturday afternoon – your efforts paid off!