University NTS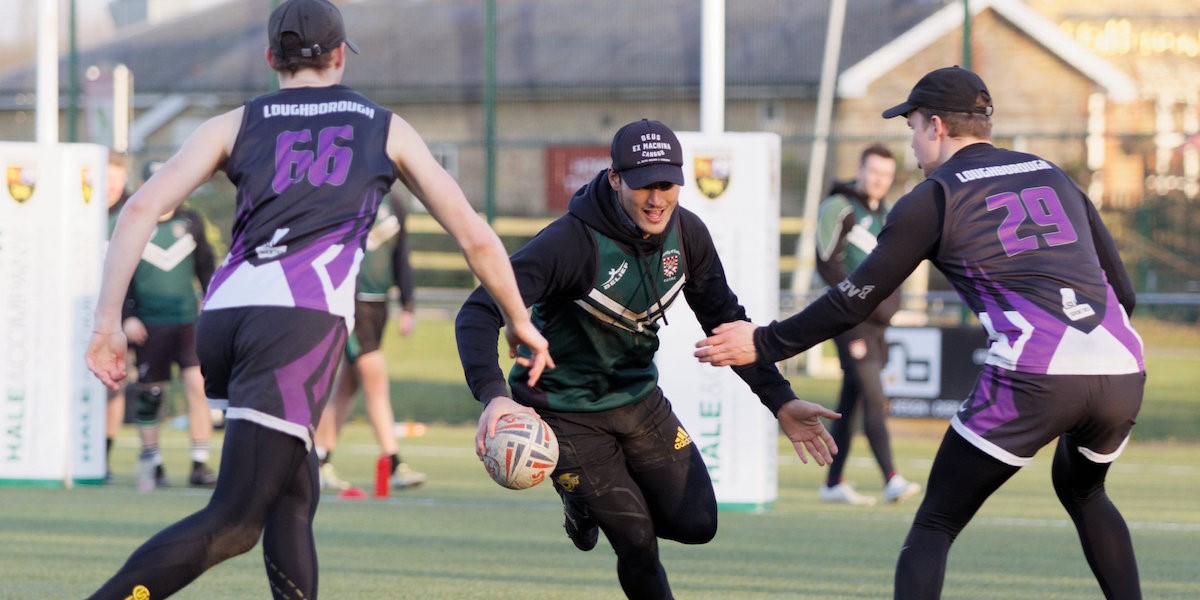 The University National Touch Series is going from strength-to-strength and is now one of England Touch's fastest growing competitions!
Universities from across the UK compete for the right to be called the best Touch team in the country, with many clubs sending more than one team to each tournament.
The Uni NTS runs a number of competitions in the autumn and spring terms, with the overall winners being crowned in Spring.
The organisers love to help more Universities get involved in the sport so if you would like more details please contact Alex Scott via university@englandtouch.org.uk




Dates and Venues
Dates and venues for the 2021/22 Uni NTS will be announced in due course
| | | |
| --- | --- | --- |
| 1 | Exeter Hurricanes | 120 |
| 2 | Bath Hawks | 118 |
| 3 | Loughborough 1 | 104 |
| 4 | Bristol Vipers | 95 |
| 5 | Bath Sparrows | 91 |
| 6 | Durham Knights | 80 |
| 7 | Oxford | 67 |
| 8 | Cambridge | 66 |
| 9 | Loughborough 2 | 66 |
| 10 | Exeter Typhoon | 60 |
| 11 | Exeter Monsoon | 56 |
| 12 | Cardiff Dragons | 52 |
| 13 | Bath Chickens | 49 |
| 14 | Southampton | 42 |
| 15 | Edinburgh | 35 |
| 16 | Exeter Storm | 35 |
| 17 | Bath Eggs | 35 |
| 18 | Birmingham Lions | 28 |
| 19 | Nottingham Trent | 22 |
| 20 | Leeds | 19 |
| 21 | Loughborough 3 | 17 |
| 22 | Sheffield | 12 |
| 23 | UEA | 10 |
| 24 | Surrey | 10 |
| 25 | Durham Archers | 9 |
| 26 | RVC | 4 |
| 27 | Bristol Pythons | 4 |
ROUND 1
Cup - Exeter Hurricanes | Plate - Exeter Typhoon | Salver - Durham Knights
ROUND 2
Cup - Bath Hawks | Plate - Bath Sparrows | Salver - Cambridge | Shield - Southampton | Bowl - UEA
ROUND 3
Cup - Exeter Hurricanes | Plate - Exeter Typhoon | Salver - Exeter Monsoon | Shield - Nottingham Trent | Bowl - Southampton | Vase - Loughborough 2
MEN'S
Cup - Exeter 1 | Plate - Exeter 2 | Salver - Bristol
WOMEN'S
Cup - Exeter 1 | Plate - Bath Hawks
Registration
For more information on Registration and Fees for entering the University NTS, please click HERE
If you would like any more information, please contact membership@englandtouch.org.uk