University NTS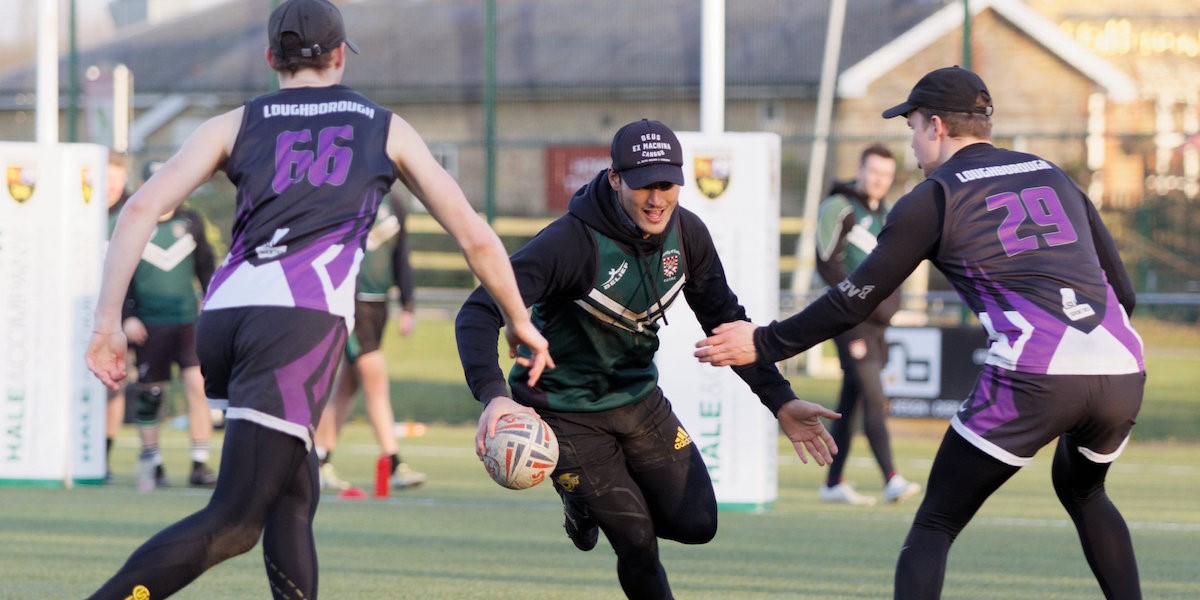 The University National Touch Series is going from strength-to-strength and is now one of England Touch's fastest growing competitions!
Universities from across the UK compete for the right to be called the best Touch team in the country, with many clubs sending more than one team to each tournament.
The Uni NTS runs a number of competitions in the autumn and spring terms, with the overall winners being crowned in Spring.
The organisers love to help more Universities get involved in the sport so if you would like more details please contact Jack Harris via university@englandtouch.org.uk
Dates and Venues
Autumn Semester

Social

Sa 23/10/21

Banbury RFC (Men's and Women's)

MEN'S CUP Bath 1

MEN'S PLATE Cardiff/Oxford Brookes

MEN'S BOWL Cambridge

WOMEN'S CUP Exeter 1

WOMEN'S PLATE Cambridge

CLICK HERE to see the results

R1 North

Sa 06/11/21

Sedgley Park RFC, Manchester

CUP Loughborough 1

PLATE Edinburgh

CLICK HERE to see the results

R1 South

Sa 13/11/21

Oxford RFC

CUP Exeter 1

PLATE Cardiff

BOWL Surrey

CLICK HERE to see the results

CLICK HERE to see the pictures

R2 North

Sa 27/11/21

West Park Leeds RFC

Mixed

R2 South

Sa 04/12/21

Surrey Sports Park, Guildford

Mixed

Spring Semester

R3 National

Sa 12/02/22

Nottingham

Mixed

R4 National

Sa 05/03/22

Nottingham

Mixed

R5 National

Sa 26/03/22

Nottingham

Mixed
To book
Entries are now being taken for both the northern and southern events as well as 2022's national events. Log into your club's GoMembership account at www.englandtouch.org.uk/membership, then click on 'Events and Courses', then 'National Touch Series', then 'University'.
CLICK HERE to download the Uni NTS briefing pack, and if you are new to Touch then CLICK HERE to download our free club toolkit, which has all the information and advice you need about how to set up your club.
Fixtures and results
Round 2 North
CLICK HERE for the full schedule of fixtures
POOL A Loughborough 1, Durham, Cambridge, Leeds 2, Loughborough 3
POOL B Leeds 1, Nottingham Trent, Loughborough 2, Birmingham, Manchester
| | | |
| --- | --- | --- |
| 1 | Exeter Hurricanes | 120 |
| 2 | Bath Hawks | 118 |
| 3 | Loughborough 1 | 104 |
| 4 | Bristol Vipers | 95 |
| 5 | Bath Sparrows | 91 |
| 6 | Durham Knights | 80 |
| 7 | Oxford | 67 |
| 8 | Cambridge | 66 |
| 9 | Loughborough 2 | 66 |
| 10 | Exeter Typhoon | 60 |
| 11 | Exeter Monsoon | 56 |
| 12 | Cardiff Dragons | 52 |
| 13 | Bath Chickens | 49 |
| 14 | Southampton | 42 |
| 15 | Edinburgh | 35 |
| 16 | Exeter Storm | 35 |
| 17 | Bath Eggs | 35 |
| 18 | Birmingham Lions | 28 |
| 19 | Nottingham Trent | 22 |
| 20 | Leeds | 19 |
| 21 | Loughborough 3 | 17 |
| 22 | Sheffield | 12 |
| 23 | UEA | 10 |
| 24 | Surrey | 10 |
| 25 | Durham Archers | 9 |
| 26 | RVC | 4 |
| 27 | Bristol Pythons | 4 |
ROUND 1
Cup - Exeter Hurricanes | Plate - Exeter Typhoon | Salver - Durham Knights
ROUND 2
Cup - Bath Hawks | Plate - Bath Sparrows | Salver - Cambridge | Shield - Southampton | Bowl - UEA
ROUND 3
Cup - Exeter Hurricanes | Plate - Exeter Typhoon | Salver - Exeter Monsoon | Shield - Nottingham Trent | Bowl - Southampton | Vase - Loughborough 2
MEN'S
Cup - Exeter 1 | Plate - Exeter 2 | Salver - Bristol
WOMEN'S
Cup - Exeter 1 | Plate - Bath Hawks
Registration
For more information on Registration and Fees for entering the University NTS, please click HERE
If you would like any more information, please contact membership@englandtouch.org.uk