Dragons making their mark in Uni NTS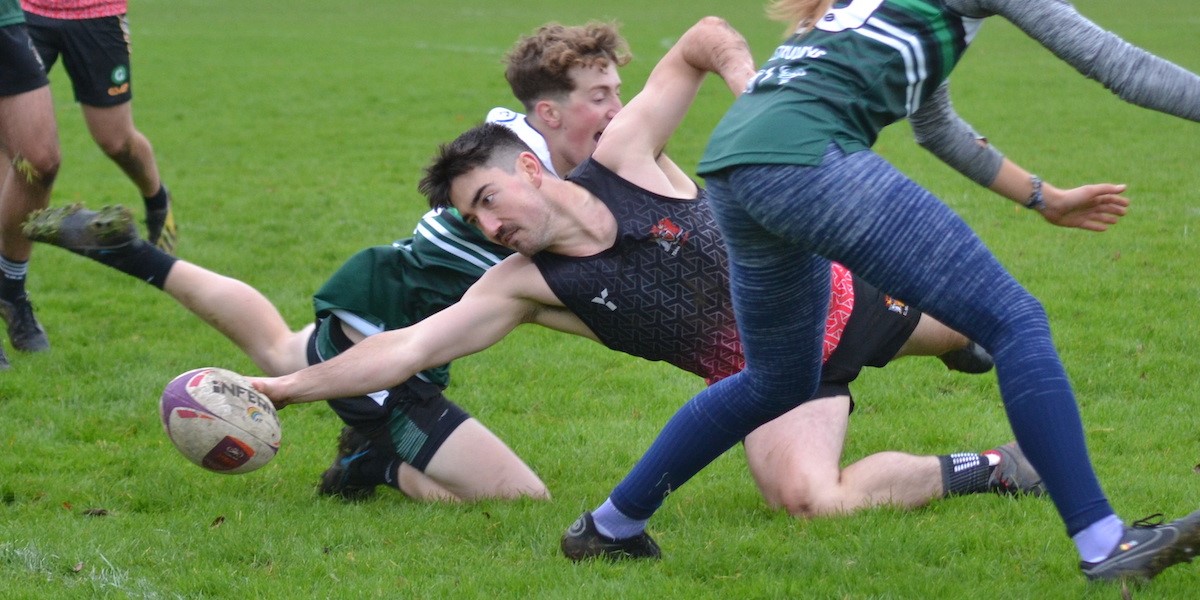 For years, the University National Touch Series has been dominated by Exeter and Bath, but following some eye-catching results and notable scalps, could a new challenger be emerging as we head into 2022?
Having taken home silverware from the Plate competition in the Men and Womens and Round 1 South of the full University NTS, Cardiff University had already shouted out a warning of intent before producing one of the results of the year at Round 2 South by beating Exeter 1s (3-2) in an emotional rollercoaster ride, to book their place in their first ever Cup final.
An equally tight result went the way of Bath in the final, but it is clear that Cardiff have laid down a marker and an aspiration to improve on their 12th position finish from the curtailed 2019/20 season.
Co-president Dominic Shaw says that the improvement has been built on a rapid increase in the number of members, many of whom have come from other sports into Touch.
"There was increase in memberships from people who would normally play indoor sports such as netball, volleyball and even cheerleading," he says. "Our membership increased by 150% in a year which we have managed to maintain into the 21/22 season.
"I think that much of our recruitment and retention has been down to our excellent social media presence and Sarah Palmer does an excellent job of getting engagement, from being the first point of contact for new members to organising fixtures with new clubs who wish to play us." 
Co-president Matt Hook adds: "We were also really able to break down the yearly cycle of building up a competition team which was liberating because under the normal course of events we would only have the resources to focus on our 16-person squad [Cardiff Dragons], only to lose half of them at the end of the year as they would graduate or go on placement.
"This way we knew to invest in our freshers so when our captain Katie Allan tapped us off in our first friendly of the year against Kiwi Dragons, we started from a good all-round baseline."
Their successes aren't only limited to on the pitch.
"Our club has spent a great deal of time increasing accessibility to the sport," says Shaw. "Two massive wins for us are our 50/50 gender split, meaning we could enter a boys and girls squad into the Men's and Women's round, and our ability to keep our annual membership to only £30 per year while providing a full programme regardless if you play in the UTS or not. This is largely thanks to the solid local connections we have been able to establish."
Cardiff's run in the south has included individual accolades, too, with three MVP awards by three different people in all three rounds of the Uni NTS, has secured them a place in the National Cup Competition come the New Year where they will be able to test themselves out against the best of the Northern Universities like Loughborough, Leeds, Nottingham Trent and Durham, who all finished higher than Cardiff two years ago.
But when the teams now take the journey to Nottingham, it is clear that there is a potential new powerhouse to be in contention.
The University NTS resumes on Saturday, February 12th, 2022 - team entries are now open, and you can check out more information by CLICKING HERE.