Benita Lee - a tribute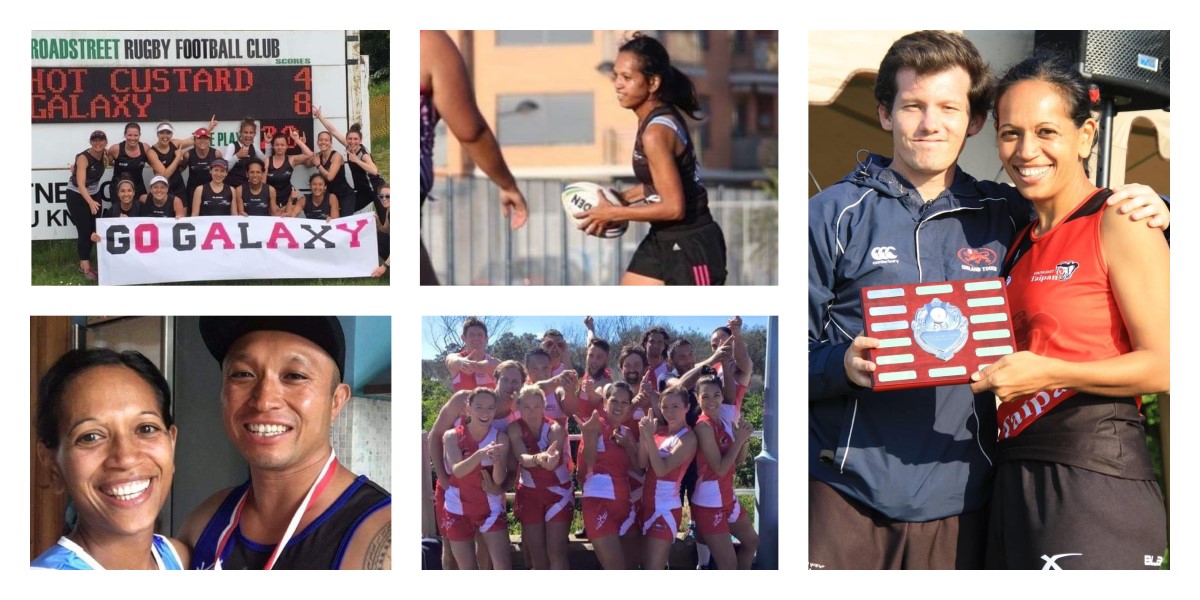 This week we lost a legend within our sport and our community, Benita Lee.
Bee's contribution to Touch within the UK is as significant as they come.
At international level, she earned over 30 England caps at multiple Home Nations and European Championships, and notably two World Cups within the (then) Women's 30s and the Mixed Open teams.
At regional level she led the Taipans to their first Nationals title, and followed this up with multiple years representing the South East Taipans and Sharks before moving to the Women's 27s and 35s teams. She was also a significant part of the winning Crusaders team at the first Permit Championships.
It says a lot about Bee that in pulling together people to gather their memories, the group was initially thought to be for a planned drinking session. But when asked to share their experiences, they were ones of "an absolutely brilliant" and "effortlessly classy" teammate who played with "style and ease" – the player you looked forward to playing with and dreaded playing against. Her teammates describe her as having that "rare magic", of always having that "calm positivity", and being "front and centre, where she'll always be to those who knew her".
But it's really at club level that Bee's contribution could never be understated. Alongside Marnie, Hoody and Mike Roa, she built up the Galaxy club from when Touch was in its infancy in this country.
Alongside a record number of National Touch Series club championships and wins in the UK, Bee won a host of tournaments with Galaxy across Europe, the US and the Middle East – all over the world. In Bee's own words, we "won a lot, lost some, but always had a great time afterwards".
As competitive and tenacious as Bee was on the pitch, she was even more invested about shaping Galaxy off it. New players were welcomed with a warmth and encouragement that brought so many players back after those tough first training sessions. A host of players have started with the club not knowing what a 32 was, to then go on to represent their country at elite level and travel the world. The opportunities so many have had because of her is awe-inspiring.
You would be hard pressed to find many elite players within London who haven't pulled on a Galaxy jersey, and harder still would it be to find many within the UK who haven't stepped on the pitch with her. These players have gone on to set up and develop clubs of their own – and by extension continued to grow a community that Bee has had such a defining role in establishing.
At their last meeting, the Galaxy committee were trying to think of words that would encapsulate the ethos of their club, when in truth that spirit is best defined not with words, but with a person – Bee. Someone who was competitive and driven, who with her husband Pete would be there for you through any situation, who would support you and have a laugh with you with her wicked sense of humour, and most of all be your friend.
It's extraordinary, and typically selfless, that the mateship that Bee built with such force within the club and the wider Touch community is the thing that is now holding so many people together this week. Galaxy was founded by Peter Walters, the father of Touch, who remembers Bee as "this beautiful woman who contributed much in her life and to those around her".
We send our thoughts and love to Bee's husband, Pete, and their families. We hope that knowing the impact she has had in so many of our lives will bring some comfort to you all at this time.