University Touch Series 2016/17
We are pleased to announce that the dates and venues are now all confirmed for the 2017 UTS season. They are as follows:
• Surrey 22nd October
• Exeter 12th November
• Loughborough 18th February
• Bristol 4th March
• Bath 1st April
University Championships
• London 15th April
With freshers week(s) in full flow across the country and University Touch clubs being high on their agenda, this looks set to be the biggest UTS series yet, with all of last years entrants rejoining with larger club numbers, and a number of new university sides entering for the first time. We are looking set to not only have the largest University Touch Series ever, but to have one of the highest quality yet.
Entry requirements:
ETA Affiliation
University affiliation lasts for 12 months from the purchase date and ALL UTS events in the 2016/7 season will require affiliation. This must be paid prior to entry and your Uni ETA_ID will be required on the entry form. Further information and benefits of affiliation can be found here -
http://www.englandtouch.org.uk/membership/
Entry form:
Please complete the relevant entry form(s) to enter your university.
• Surrey - Complete, see match report here.
•
Exeter
•
Loughborough
•
Bristol
•
Bath
University Championships
•
London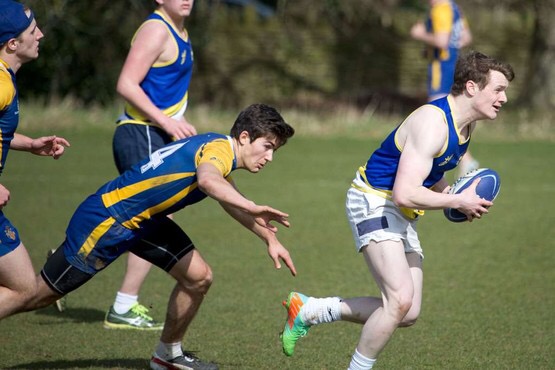 Other info
Code of conduct
The University Touch Series has been created to provide a competitive environment for University Touch teams to compete against one another and develop the respective clubs, as well as to provide a stepping stone into further England Touch Series.
With this in mind we will be following the standard England Touch rules, but with a few caveats, all of which can be found here:
http://www.englandtouch.org.uk/uts-code-of-behaviour/
Referees
Each team will have time slots to fill with referees - this can be done with a mixture of player and full time referees but it is in your interest to ensure that you have secured the services of a full time referee to take this requirement on. We will provide payment for Full Time referees based on location and experience. There is the opportunity to purchase a new England Referees top in advance (£22 men's and women's sizes).