Teachers, Sports Staff and Coaches- FREE CPD Day
Calling all teachers, students, sports coaches and sports staff.
If you are interested in delivering Touch in schools then please read on...
Touch is a wonderful inclusive sport for all ages and can be delivered safely in mixed gender or single genders groups. It is a great alternative or addition to contact forms of the game of rugby for children. It takes in the core Rugby skills without the risk of major injury associated with full contact.
England Touch are running a FREE workshop on Tuesday 5th April, London, which will help to support teachers/coaches with the delivery of touch and is aimed specifically for those teaching in schools/colleges.
We are privileged to introduce Peter Bell who will be course presenter on the day.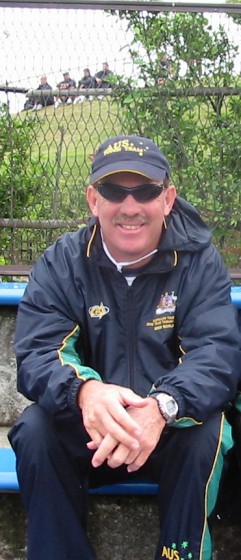 Peter is not only a current National Coach in Australia, but has been responsible for the development of Touch Football within Australian schools. He was a founding member of both the Queensland Secondary Schools and Australian Secondary Schools Touch Associations.
Peter is a Physical Education teacher and currently runs a Touch Football Academy in a Queensland school. His experience and expertise has been invaluable in the development of the Coaching Framework which now exists.
As the TFA Coach Education Consultant and author of much of the Coaching materials, his depth of knowledge of current coaching practices and game trends is second to none. Together with the Australian Men's Open Coach Tony Trad, Peter has pioneered many of Australia's Touch Football Coaching innovations.
Touch History
Playing Record:
Men's Open for Queensland
Coaching:
International Record:
109 caps – 104 wins, 4 losses and 1 draw
4 World Cups
9 Trans Tasman Series wins
National Record:
Qld Coach at Women's Open, Women's 20s, Women's 18s, Women's 15s, Men's 20s, Men's 18s, Men's 30s, Men's 40s
15 National titles (including State of Origin, National League, National Youth)
If you would like to reserve a place on the course then please register your interest by contacting Schools@englandtouch.org.uk.
There are limited places so early registration is necessary to secure your place.