Halloween Touch Tournament (1)
Silver hot panted ghostbusters, a bunch of pumpkins, black cats and a load of randomly dressed people running around playing touch in the rain and shine! It could only be the Thames Valley Viking's annual Halloween Tournament! A fantastic time was had by all, especially the two new O2 Touch Base teams who played in their first competitive touch tournament. Well done Maidenhead RFC Mohawks and Thatcham RFC.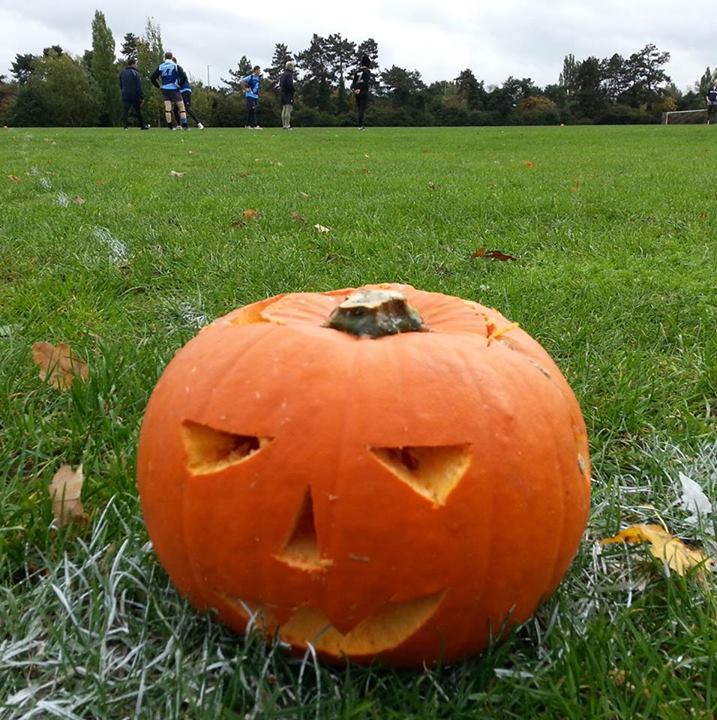 The tournament started with round robin pool games to seed teams into a top and lower division. The top division then played off for the Cup and the lower division for the beer! In the lower division the Bluecoat team were victorious in their game against the Viking Raiders which won them top prize whereas the two new teams fought it out for third place with the Mohawks the eventual victors over Thatcham.
The games in the top division were equally well fought out with the Vikings pulling it out if the hat to beat Oxford in the race for the Cup and Bristol finishing third over fourth placed Cambridge, although Bristol were later to win the coveted prize of "Best Dressed Team" with their dazzling ghostbusters theme, complete with proton packs, ectoplasm and calls of "who you gonna call?" after every touchdown!
A big thank you to all the referees involved, Kat and Sarah running the control tent, the Vikings committee for organising and Berkshire County Sports Club for hosting.
See you all again next year.
The Thames Valley Vikings Touch Club