New High Performance Director Announced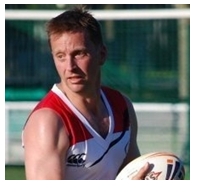 Great news, this week Michael Abromowitz (Abro) has agreed to become High Performance Director for England Touch, this role, and Claire McIntosh™s as High Performance Manager is in line with the australian™s set up.
For those who know him, I'm sure you'll agree Abro is a hugely valuable addition to the team to help our elite sides and coaching move forward. His focus will be on the open sides but will be available as support to all coaches.