England Touch releases Annual Report after record year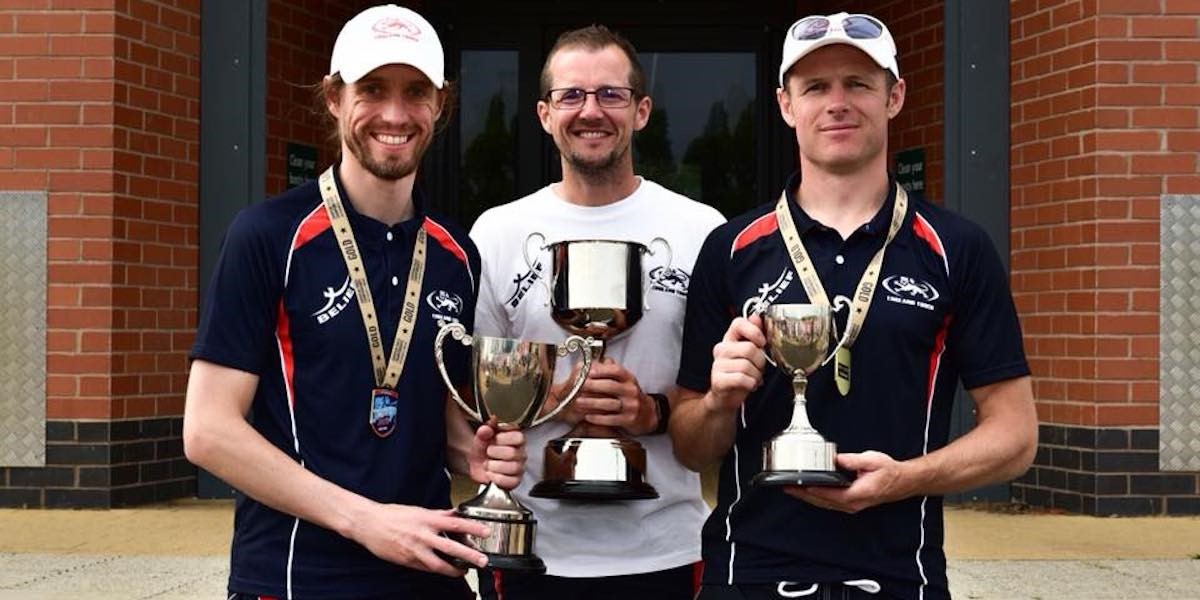 England Touch has released its Annual Report after an outstanding year for the Association.
Highlights include:
England retaining its place as the number one nation in Europe, winning the Opens, Seniors and Overall titles at the 2018 European Touch Championships
England Touch hosting the biggest ever European Touch Championships, with 63 teams from 17 nations heading to Nottingham for four days of competition in July
England was the only nation to win medals in every category at both the European Touch Championships and Junior Touch Championships
A restructured National Touch Series for clubs at all stages of their development, with The Nationals expanding to two weekend-long events
An expanded High Performance programme to increase competition for selection into England national teams, then providing players with outstanding support and training plans ahead of the 2019 World Cup
Multiple tournaments being live streamed by BBC Sport, with all Elite National Touch Series events also being streamed on YouTube
Turnover increasing to around £500,000, up from just over £200,000 in 2016/17
The introduction of a #OneEngland volunteer workforce
Over 100 clubs are affiliated, with more than 1,000 individuals taking part in tournaments organised by England Touch. This does not include the tens of thousands of people who play Touch socially and in informal leagues across the country
New partnerships were signed, including with England Rugby
Despite having also won medals in multiple categories at the 2019 Touch World Cup and having all of the opening rounds of the 2019 National Touch Series booking out weeks in advance, no one at England Touch is resting on their laurels as the Association sets its sights for further growth and development in the future.
"2018 was a pivotal year for England Touch," says Chairman Mark Croston. "Although we remain a volunteer-based organisation we are working towards becoming a more professional and paid workforce, led ably by Gregg Cropper as Chief Operating Officer. Equally, the new appointments to the Independent Board have brought experience and knowledge from outside of Touch.
"In 2019, I look forward to the further development of these plans and seeing the organisation grow with more people, more sponsors/ partners and more eyeballs on the sport, particularly through our prized relationship with the BBC and the platform they are providing for the sport. We are also working towards formal recognition from Sport England, which will be a massive game-changer for us.
"As with all organisations, particularly sporting ones, we face challenges – yet the one thing that has struck me about Touch during my tenure is how much fun and enjoyment the sport offers.
"We will grow, develop, not only as a sport, but also as a way to get people active, healthy and happy."
"Last season has been the most challenging of my career to date, yet also the most rewarding," added Chief Operating Officer, Gregg Cropper.
"In the next phase of our growth and development, we will see a more collaborative approach to the grassroots development of the sport, leading into our pathways and working together on numerous projects over the coming year. 
"This will all be underpinned by increasing the number of Touch referees and coaches, and with new support for England Touch's representative teams coming from the RFU, there will be wider pathways for players to progress all the way to the international stage. 
"Our operational team has been outstanding, from the sheer number and quality of the events delivered by Zoe Malarkey and the team, the media presence from Chris Wearmouth building into the 247 TV broadcast partnership, and BBC coverage has been exceptional, too.
"We have work to do in lots of areas to keep growing, but we have a great team of people set to do just that!"
Download link for the Annual Report by CLICKING HERE.