2020 European Touch Championships expands with new International Series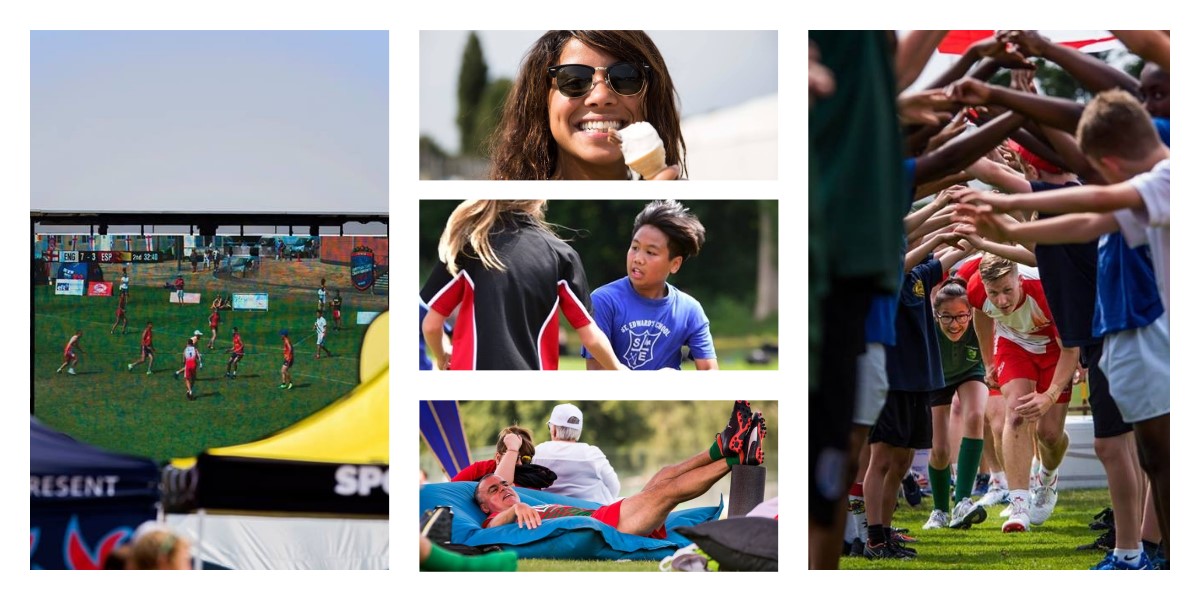 England Touch and the European Federation of Touch have unveiled a new International Series as part of the 2020 European Touch Championships.
The new International Series will give teams from across the globe the opportunity for an organised tournament as part of their development towards the 2023 Touch World Cup.
It follows the success of having invitational teams such as Chile and Middle East Touch play in the 2018 Euros, and discussions have already begun with nations who expressed their interest during the recent Touch World Cup in Malaysia.
Teams who enter the International Series will play in a round-robin against European teams, with the nations then dividing into knockout finals matches for the European Touch Championships and International Series respectively.
The European Federation of Touch (EFT) has confirmed that the 2020 European Touch Championships and International Series will be staged at the University of Nottingham, the same venue that hosted a record-breaking Euros in 2018 which itself had 63 teams from 17 nations.
The 2020 European Touch Championships and International Series will also be expanded to five days to accommodate the expected increase in participation, running between July 28th and August 1st, 2020.
EFT Event Director Kevin Hill says that the Euros can play an important part in developing the sport internationally.
"At the World Cup we saw that nations such as England, South Africa, Japan, Wales, France and Scotland were very competitive with each other, and the International Series will be an excellent tournament which we expect will continue to grow in future years," he says.
"Gregg Cropper and his team at England Touch staged a superb Euros in 2018 and we had no hesitation in awarding them the tournament again, and to keep it at the University of Nottingham. Planning has already begun for 2020 and we're looking forward to it!"
England Touch Chief Operating Officer Gregg Cropper says that the International Series will be a stepping stone for all of the European nations, with his obvious attention being on helping England take the next step towards winning more World Cup medals in the future.
"Opening up the Euros to other international teams makes obvious sense," he said. "Having Chile and Middle East Touch at Nottingham last year added to the tournament, and there was a lot of consensus at the World Cup that nations such as ourselves, France, Scotland, Wales, Ireland, South Africa, Japan, and others that we need more competition at international level.
"We all know and accept that Australia are a long way ahead of us at the moment. But by giving all of us the chance to play internationals against teams outside our immediate region more often we can all help each other develop.
"It also makes plenty of sense to take the Euros and International Series back to the University of Nottingham next year. They were outstanding hosts in 2018 and with the Sports Village and halls of residence all within walking distance of the playing fields it will once again be a great festival of Touch."
"We are incredibly excited to be hosting the 2020 European Touch Championships," added Christine Bailey, Assistant Director of Sport at Nottingham University.
"Our central location and world-class facilities have made University of Nottingham a destination of choice for major events and elite competitions so we are delighted to see this event return to our campus.
"With the inclusion of a new international series, the Championships will no doubt be bigger and better than ever before and we look forward to welcoming the athletes and teams to Nottingham."
Interested nations can email euros@englandtouch.org.uk