Sporttape Men's and Women's NTS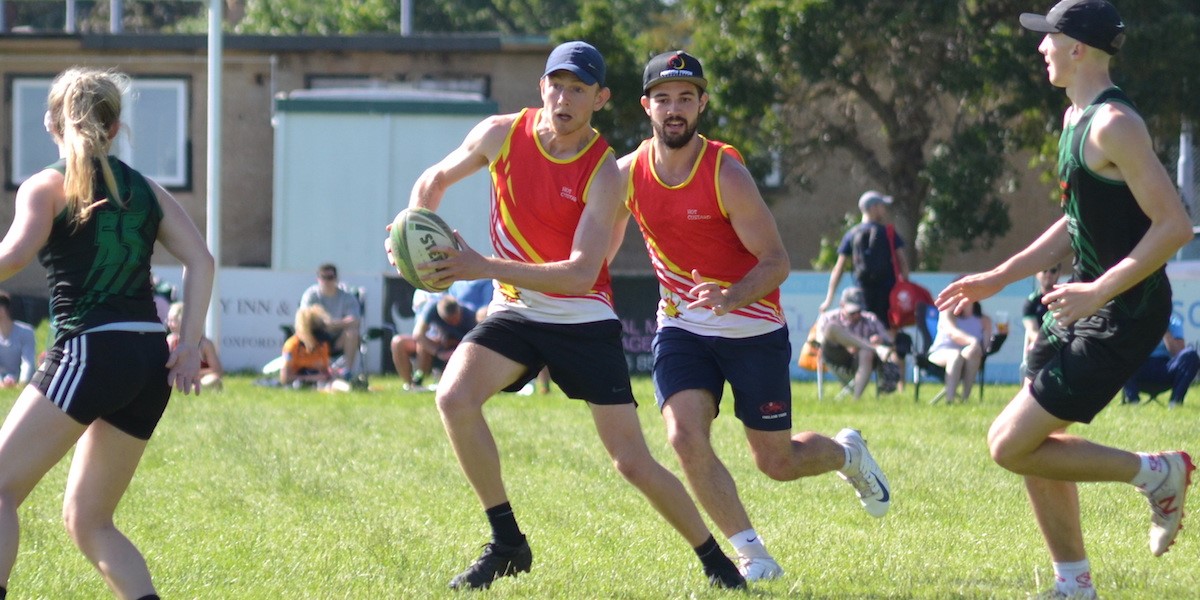 In 2020 the Sporttape Men's and Women's National Touch Series is continuing with its format of single gender teams both at the Elite and Emerging stages of their development.
Registration details will be announced in due course.
Dates and Venues
Elite
This will be an invitation-only Series for eight teams in each gender. While clubs will be given priority for entry England Touch will work proactively with regional leads where necessary to encourage clubs to combine forces to enter a joint team.
There will be three events, with each team playing three 40-minute games at each event. Over the course of the three events each team will play every other once, with semi-finals and finals in the third event (ie R1 Team 1 plays Teams 2, 3 and 4. R2 Team 1 plays Teams 5, 6, 7. R3 Team 1 plays Team 8 then two knockout games which will decide the overall champion).
All Rounds will be live streamed on YouTube.
| | | |
| --- | --- | --- |
| R1 | Oxford RFC | Sat, March 28 |
| R2 | Maidenhead RFC | Sat, April 25 |
| Finals | Oxford RFC | Sat, May 9 |
Emerging
This will have four one-day tournaments, three of which will be on the same day as the Elite MW NTS. There will be open entry to all clubs.
| | | |
| --- | --- | --- |
| R1 | Wasps FC, Acton, London | Sat, March 14 |
| R2 | Oxford RFC | Sat, March 28 |
| R3 | Maidenhead RFC | Sat, April 25 |
| Finals | Oxford RFC | Sat, May 9 |