European Touch Champions - Women's Open
A huge congratulations to the England Women's Open (EWO) team who are European Touch Champions for 2014, remaining undefeated in all ten games across the four-day competition and retaining their title for the 7th Euros tournament running. It also saw their winning streak extended from 2002-2014 of 52 games at Euros.
Here's a recap on how we did it…
From announcement of the EWO training squad in October 2013 through to the first tap off of the European Touch Championships 2014, the EWO team has put in time, effort, sweat, smiles and tears to the EWO training programme. We have taken part in skills, drills, agility tests and the dreaded Yo-Yo test (a number of times!) and have seen a huge improvement in scores throughout the campaign. Preparation and hard work was the key to our success.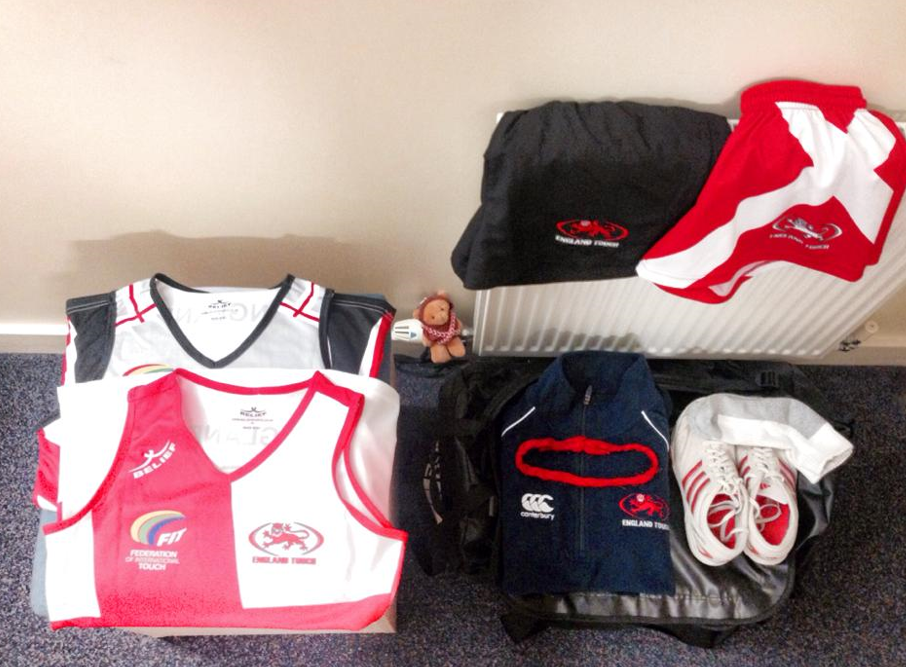 We were all packed and really excited to arrive in Swansea, the sun was shining and we were able to cheer on the England Under 18s team in their final against Wales. We were even more excited to find out that our very own Kylie Hutchinson, with an amazing 57 England caps, would be bearing a flag for England during the opening ceremony.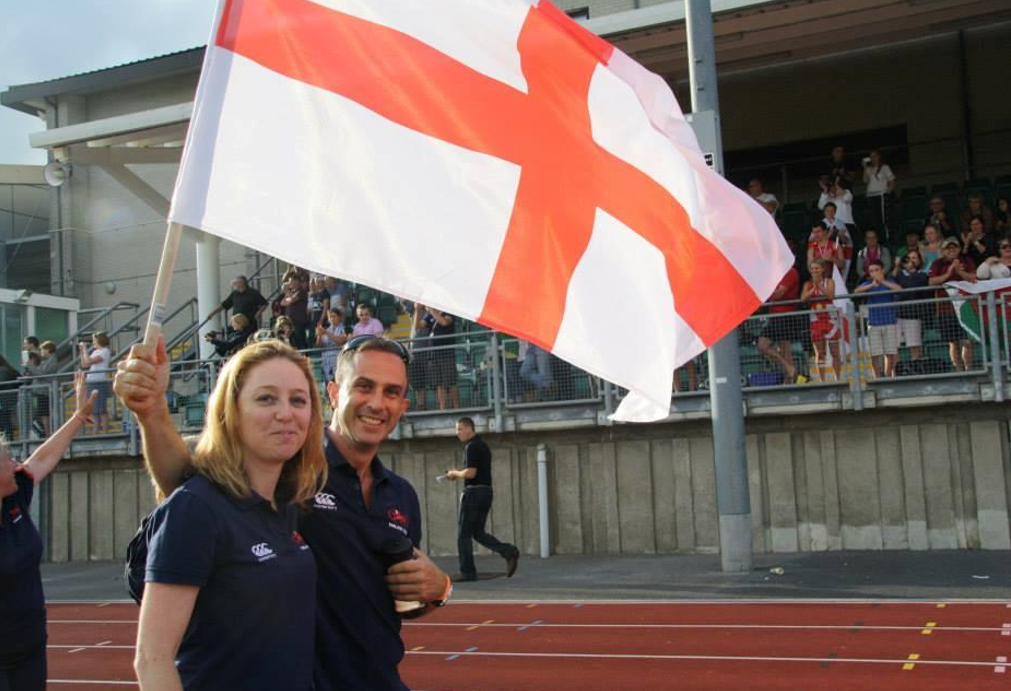 The England Women's Open division was certainly one of the more difficult across the competition with teams from Wales, Scotland, Spain, France, Belgium and Ireland battling it out to become Women's Open European Champions 2014. Day one of the competition was now here, and this was our chance to demonstrate the hard work we had put in over the last few months.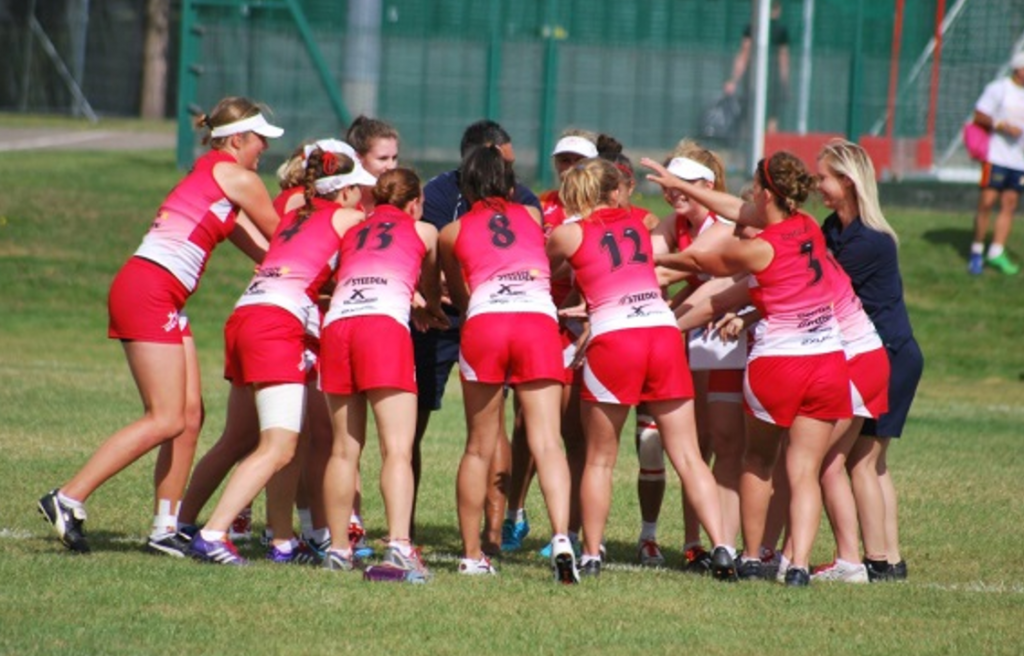 Led by Captain Susan Kidd, our first game was against Ireland, a comfortable 14–0 win for England, with 9 EWO players picking up a touchdown. We had a lot of confidence going into game 2 against Scotland, our defence was tested in the opening half. Our defensive strategies came into play, and we demonstrated some brilliant awareness in attack resulting in a 13–1 win to England.
There was a bit of a break before game three which gave us time to relax and take in some of the sights of the competition.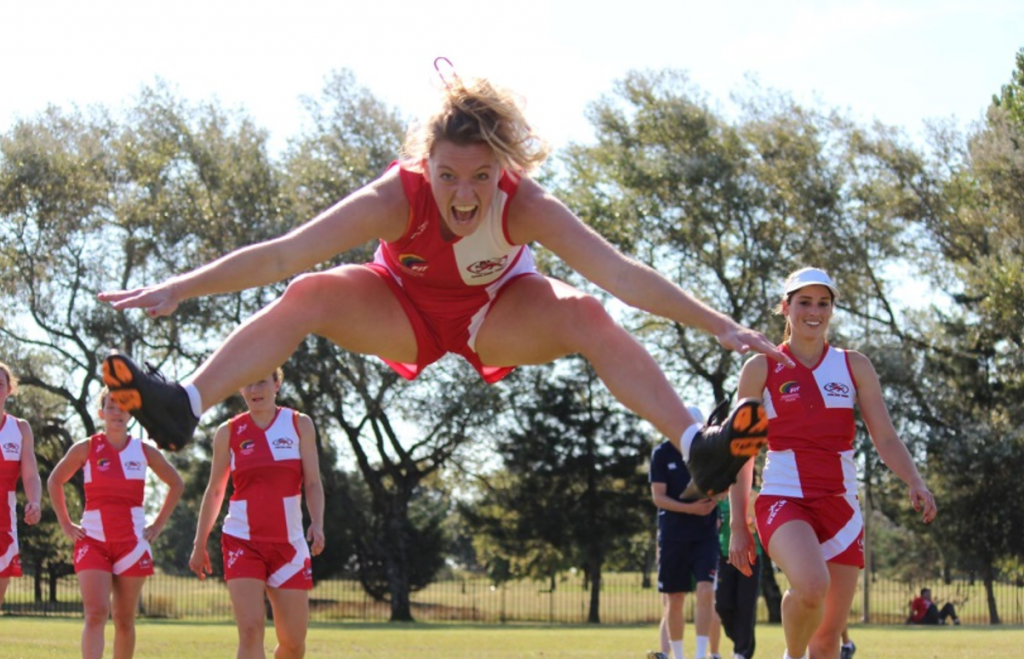 After the break, it was game time again, and this time against our biggest rivals, Wales! It was a nervous start from both teams, neither really being able to break through the well drilled defensive lines and with the score at 2-1 to England at half time, the game really could have gone either way. But after a half time team talk from Coach Tim Osborne and newly appointed 'Technical Director' Nick Matenga, we switched on with a 4-1 win in the second half resulting in a closely fought 6-2 win overall for England against Wales, and the end of Day 1.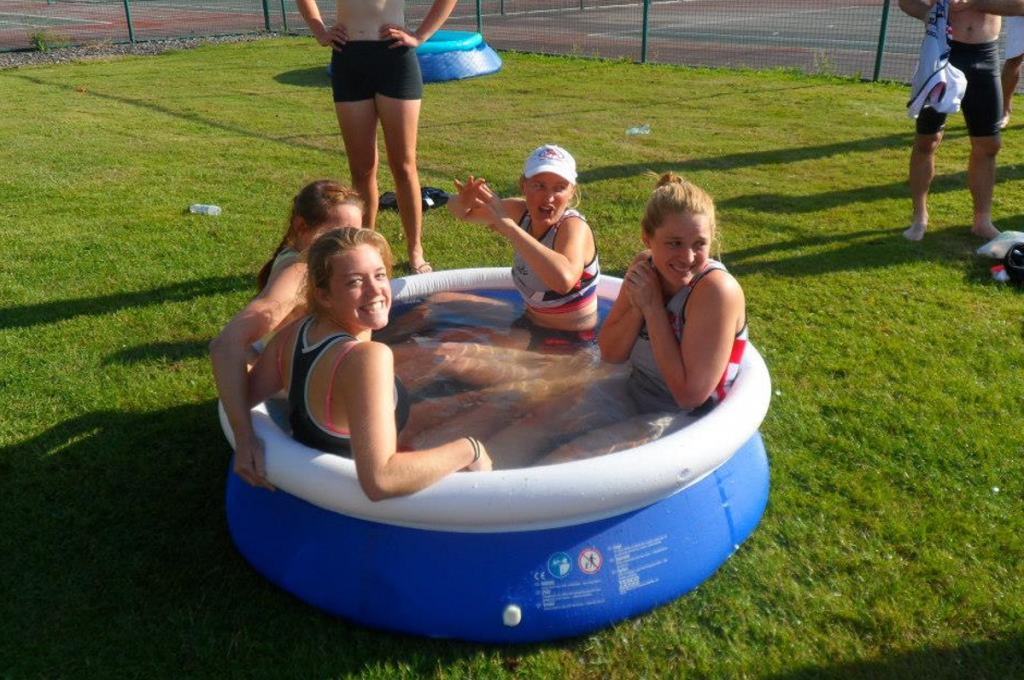 After an ice bath and some food we had our daily team meeting followed by some well-deserved chill-out time, ready to rest and recoup for the final two days of the competition.
We went on to win every seeding game, beating Belgium 11-5, France 18-2 and Spain 14-3. By this stage the team was perfectly gelled together and the nerves were fading as we played our best and pulled off some fantastic moves. We continued our winning streak in the pool rounds beating Spain once again but by two additional touchdowns, 16-3, facing Wales again and winning 6-1 and after a slow start (1-1 at half time) and beating Scotland 6-1, which meant we were now in the final.

Despite the terrible weather earlier on, the sun came out shining for the final against Wales. We had beaten them twice before in the competition, but we knew that Wales had the skills and determination to put up a fight for the final, especially with their home crowd behind them.
You can't really put into words the emotion of the girls prior to the game, or the skill, technique and positive approach of the EWO's during the game. Luckily the final was caught on video so you can see for yourself!
http://www.youtube.com/watch?v=szyzvNCOf4o
The result, a 6-3 win for England, Women's Open European Touch Champions 2014!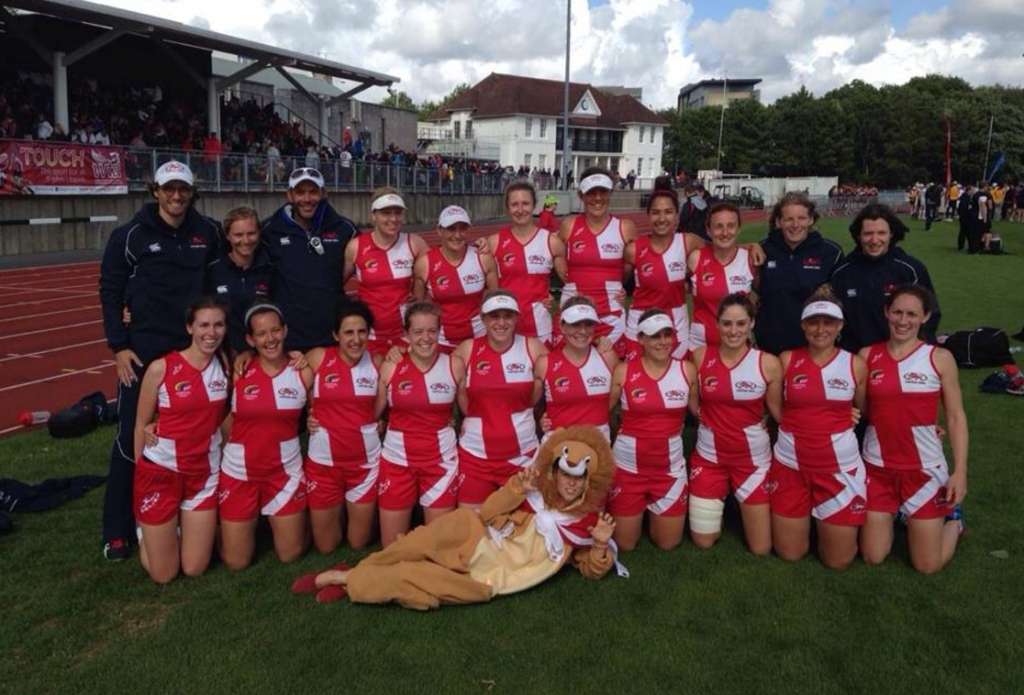 The EWO's have so many people to thank for their support over the last few months, they simply cannot all be named here. Special mentions go to:
Addie 'The Lion' Drut provided us with great entertainment throughout the tournament and kept our spirits high!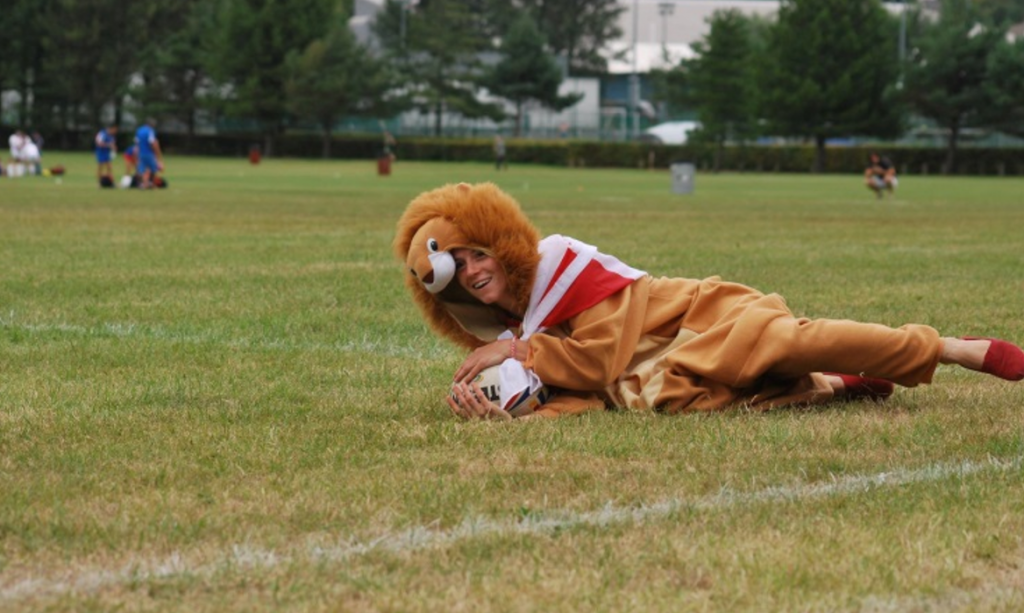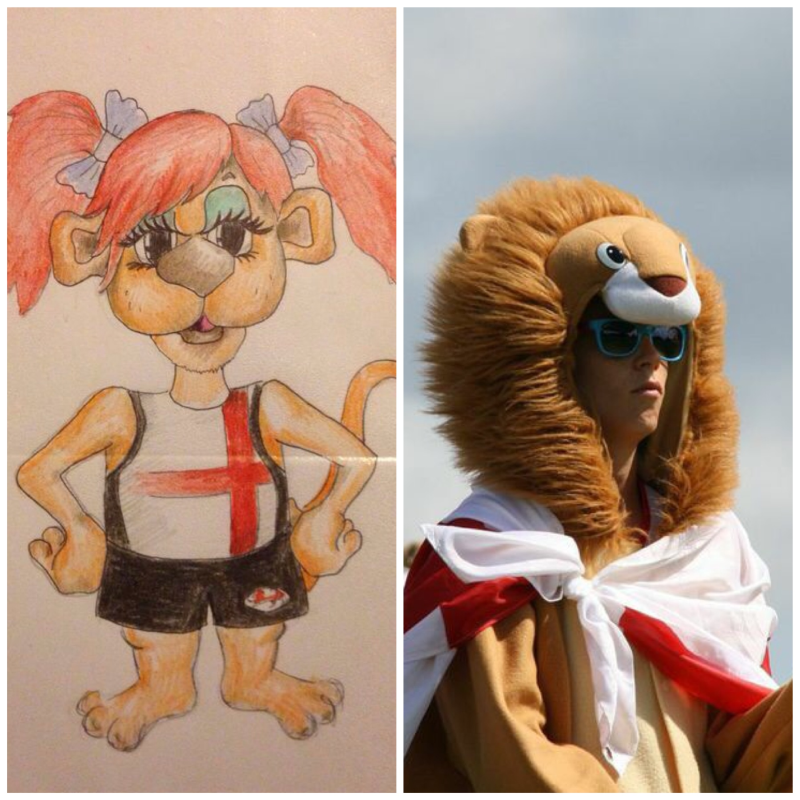 Assistant Coach Kellie-Lee James and baby Nate, our new number one supporter (so cute!).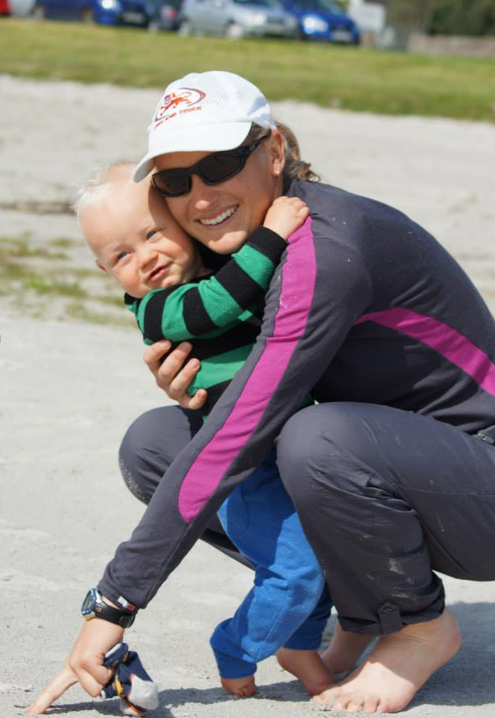 Captain Susan Kidd and senior players Marnie Wills who also assisted with EWO (and England Men's 30's!) coaching during the campaign.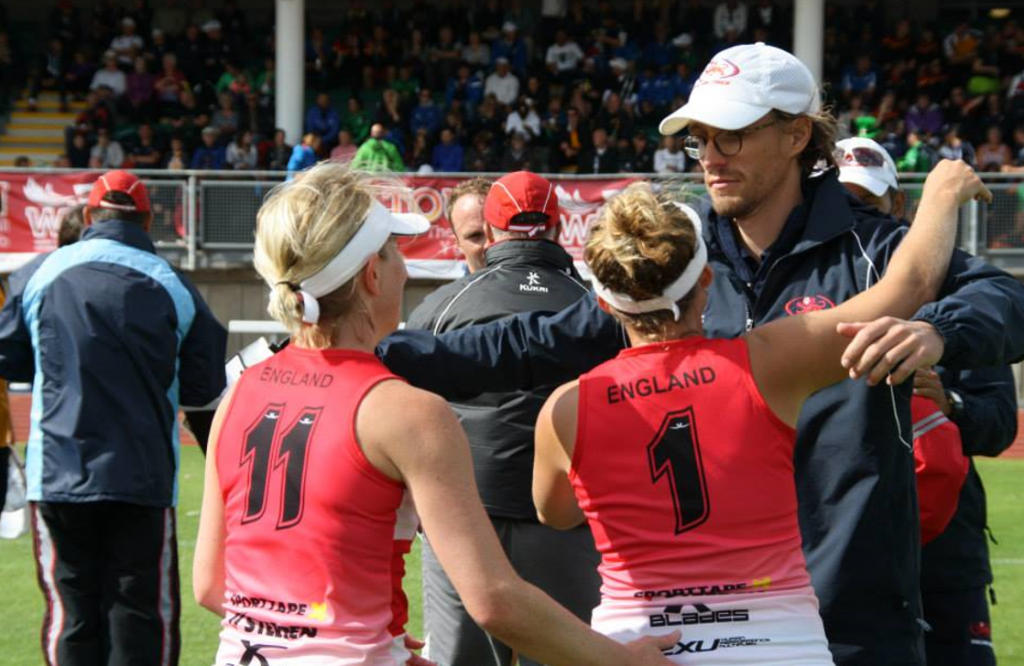 Nick Matenga for his awesome support in the box. And of course, our Coach and all round superhero Tim Osborne. Tim has once again proved that he clearly isn't a newbie to this game, leading the EWO's to yet another championship title. In addition to his work leading England's high performance team, his hard work, dedication and focus on the EWO's has been a huge inspiration to the England players and especially to the EWO's, thank you.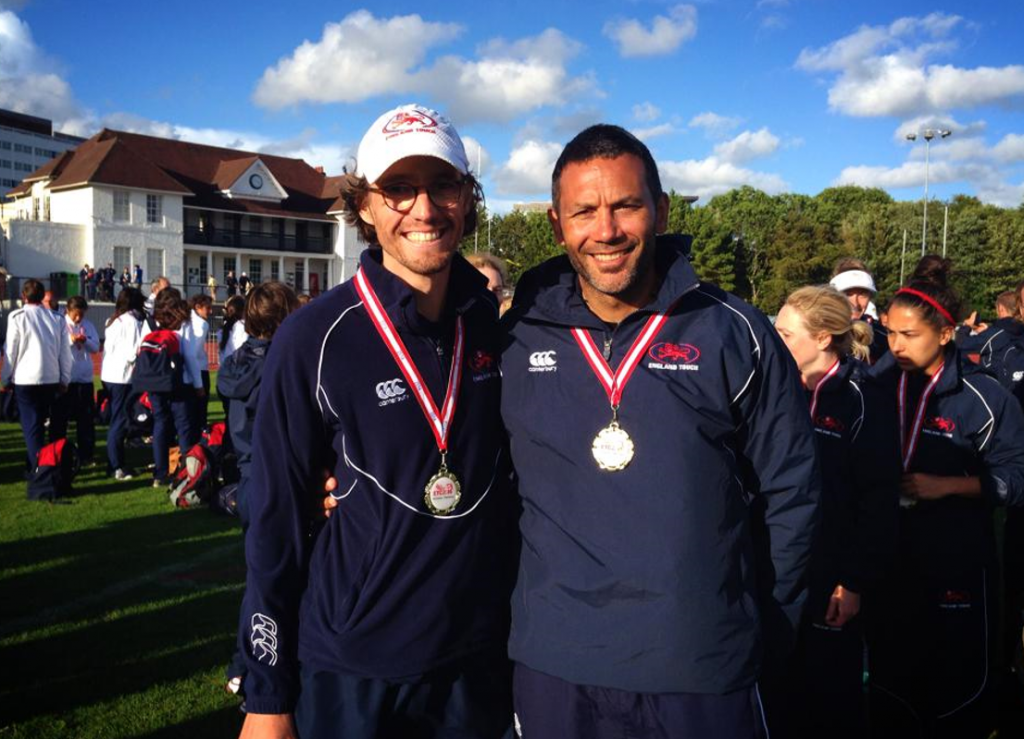 England Women's Open, European Touch Champions 2014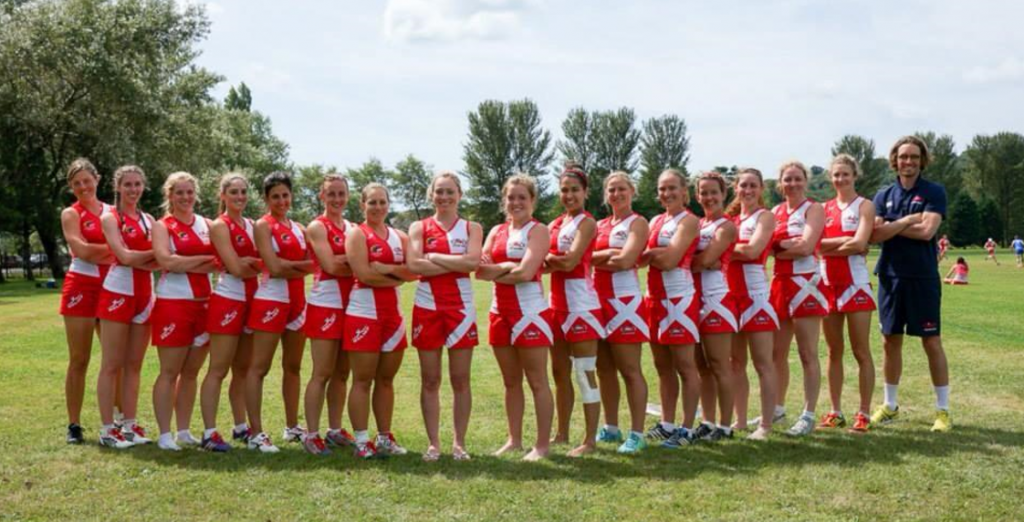 Statistics
http://www.toucheuros.com/euros/2014/womens-open/england/