Nottingham school adopt Touch into PE programme
The Key Stage 3 girls in a Nottingham City School are being introduced to touch as a new sport on their PE programme of activity.
Julia Kang, PE teacher at Djanogly City Academy Nottingham, wanted to share her love of the sport with them and try something less traditional.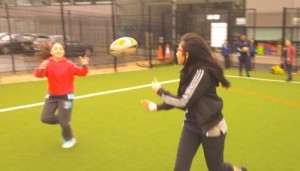 The activity is proving very poplar and the girls are finding a new competitiveness that they didn't know they had.
'I am hoping that the girls will keep their interest going and want to develop their touch skills further through an extra-curricular club we have running at school.'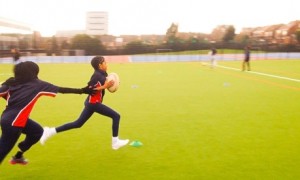 'My ideal would be for the sport to grow in young players throughout the city. Touch here in Nottingham has grown enormously over the last couple of years thanks to the driving force of Chris Simon at Nottingham Hoods Touch Club. There is still a gap in the provision for younger players and by introducing this activity at grass roots level and through school involvement, we can help the sport to grow.'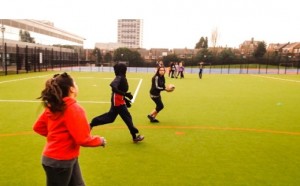 Julia Kang (PE Teacher)
"I think Touch is a great game to play even if you are a beginner. Personally I think I enjoy it more than any other sport because everybody gets a go and nobody is left out."
Pooja Pandey (year7 student)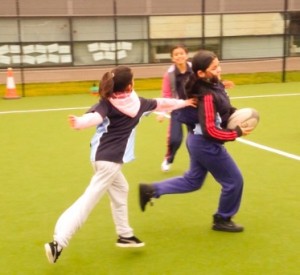 If you have any teams in the Nottingham area that would like to play a friendly game against Djanogly City Academy girls then please get in contact.