England Senior and Masters Head Coaches named for new cycle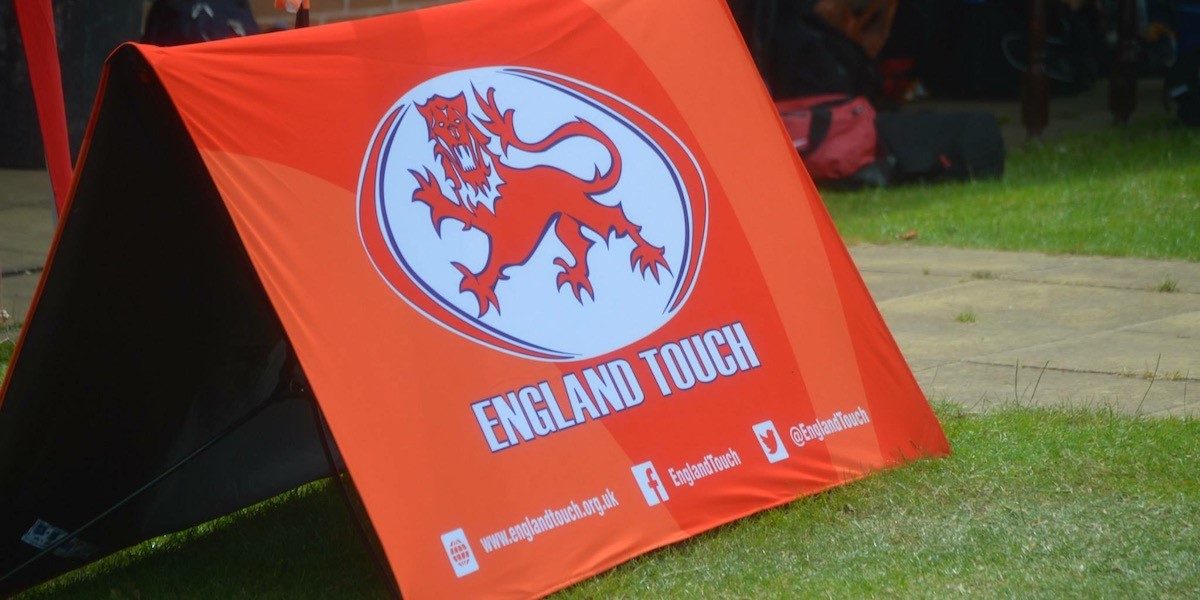 The Seniors and Masters Head Coaches have been announced for the new World Cup cycle.
England will be building on some strong developments and achievements over the last 18 months, including bronze medals in the Women's 27s and Women's 35s categories at the 2019 Touch World Cup, a further three top-four finishes in the Mixed 30s, Men's 30s and Men's 35s, and strong performances in both the Men's 40s and Men's 45s.
England also finished either first or second in all these categories at the 2018 European Touch Championships, winning both the overall Seniors and Masters categories.
Gary Lambert (W27) and Ed Budge (W35) remain as the Head Coaches of their respective teams after winning bronze medals at the World Cup and winning gold at the European Touch Championships, and Travis Kenny (M40) will be acting as player/coach until a non-playing coach is appointed.
There are a number of new faces among the Head Coaches, too.
Matt Harper is stepping up to coach the Men's 30s after a number of tournaments in the playing squad, including the 2017 Senior Touch Championships, 2018 Euros and 2019 World Cup. He is Head Coach of G:Force Guildfordians, which has emerged as a club to watch over the past couple of years, and the South-West Saxons Men's 30s team.
Gene MacDonald has been playing Touch for over 30 years in both his native New Zealand and here in England, who he has represented at Men's 35s, Men's 40s and Men's 45s level. He has been coaching at club and regional level for the Midlands Tigers, and has been appointed as the Men's 35s Head Coach.
Niall Buggy was Assistant Coach for the England Crusaders Women's Open's successful 2017 EFT Premiership Permit campaign and will be coaching the South-East Women's 35s team at this weekend's Nationals. He has represented the South-East Men's 35s and Men's 45s at The Nationals, and will be the new Head Coach of the England Men's 45s team.
England is also adding a new Master's category into the High Performance pathway, specifically the Men's 50s. Simon Ince, who both instigated and then coached the Team GB Men's 50s team at the 2019 World Cup and who represented England at a number of tournaments, has been appointed to build on this experience as the first England Men's 50s Head Coach.
Head of Elite Performance Sammie Phillips says that all of the new appointees will bring both experience and some fresh thinking into the High Performance set-up.
"Matthew Harper, Gene MacDonald and Niall Buggy are all new to the England Touch coaching set-up, but they have all deserved their appointments," she says. "We are also delighted to confirm that Gary Lambert and Ed Budge will remain with the Women's 27s and Women's 35s teams respectively, building on their success at both the 2018 Euros and 2019 World Cup.
"We are also grateful that Travis Kenny and Simon Ince will be taking on the Head Coach roles for the Men's 40s and Men's 50s teams, until we are in a position to appoint non-playing coaches in line with our new appointments policy.
"Introducing the Men's 50s into the High Performance set-up is an exciting development for us, and shows the growth of the sport at Masters level in England. Simon's experience from the World Cup will be invaluable as we develop this category. We also wish Travis all the best in the pursuit of his 100th playing cap at the 2020 Euros!
"We're looking forward to working with and developing all our coaches throughout the next World Cup cycle.
"On behalf of everyone at England Touch I would like to thank all of the coaches who led their teams through to the 2019 World Cup and have now either stepped down or moved to other roles. Their hard work has helped put England into the fantastic position we currently find ourselves in, and we wish them every success in what they go on to do next in our sport."
Phillips also reiterated the desire for England to continually develop all of its coaches as one of the key areas of improvement in the 2019-2023 cycle, beginning with the inaugural England Touch coaching conference at Twickenham Stadium on the weekend of November 9th and 10th.
All coaches are welcome, especially those who are interested in furthering their pathway from club to regional to the national level.
More details are at www.englandtouch.org.uk/news/posts/2019/august/coaching-conference/
Applications are still open for the Mixed 30s Head Coach role, along with Assistant Coach positions for every team except Men's Open and Men's 40s. For more details head to www.englandtouch.org.uk/represent/vacancies
The Seniors and Masters High Performance Training Squads will be chosen following this weekend's Nationals in Nottingham, which you can watch live via the England Touch website home page and YouTube channel.