Volunteering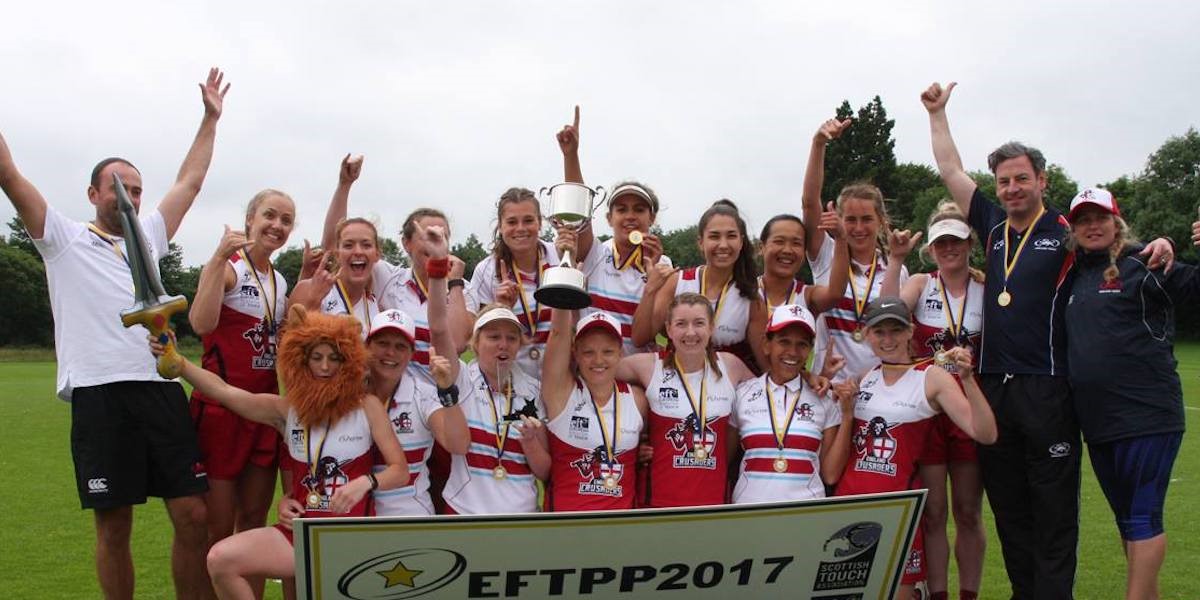 A successful tournament on this scale is not possible without a team of volunteers, and the 2018 European Touch Championships is no different!
The England Touch Association and European Federation of Touch will provide support and guidance before and during your appointment and they will take into account your experience and and skills to ensure you have a role that is suitable.
Dates Tuesday 17th (Opening Ceremony) to Saturday 21st July 2018
Location University of Nottingham
Provided Tournament Kit (T shirt, Cap, Waterproof), lunch/refreshments, ticket to after party (over 18s only), Front Row access to the premier European Touch tournament, Volunteer role training.
NB: There is no accommodation provided but a reduced rate can be obtained for the University Halls.
Responsibilities and Duties
As it is a voluntary role there will be a wide range of time commitment and types of duties based on your personal experience and circumstances. Examples of duties include:
Field of Play
Setup/packdown fields before/after play
Report scores and incidents during games
Maintain safe playing areas, communicating to teams, officials and spectators as necessary
Tournament Control
Input of results and scorers into computer programme
Collate statistics
Manage team requests and enquiries
Media
Work with the Media Manager to create content for Social Media and Websites
Support the live filming and streaming of games
Setup photo opportunities and interviews - print and web
Qualifications and Experience
Effective verbal communication and negotiation (including across a language barrier)
Patience, initiative and ability to resolve problems
Team player
Professional approach to be the face of the Tournament
Adaptable to switch between roles
Experience and interest in Touch
Relevant IT skills where the role requires
To put your name down for consideration for being a part of our Volunteer Team just CLICK HERE and complete the straightforward form!